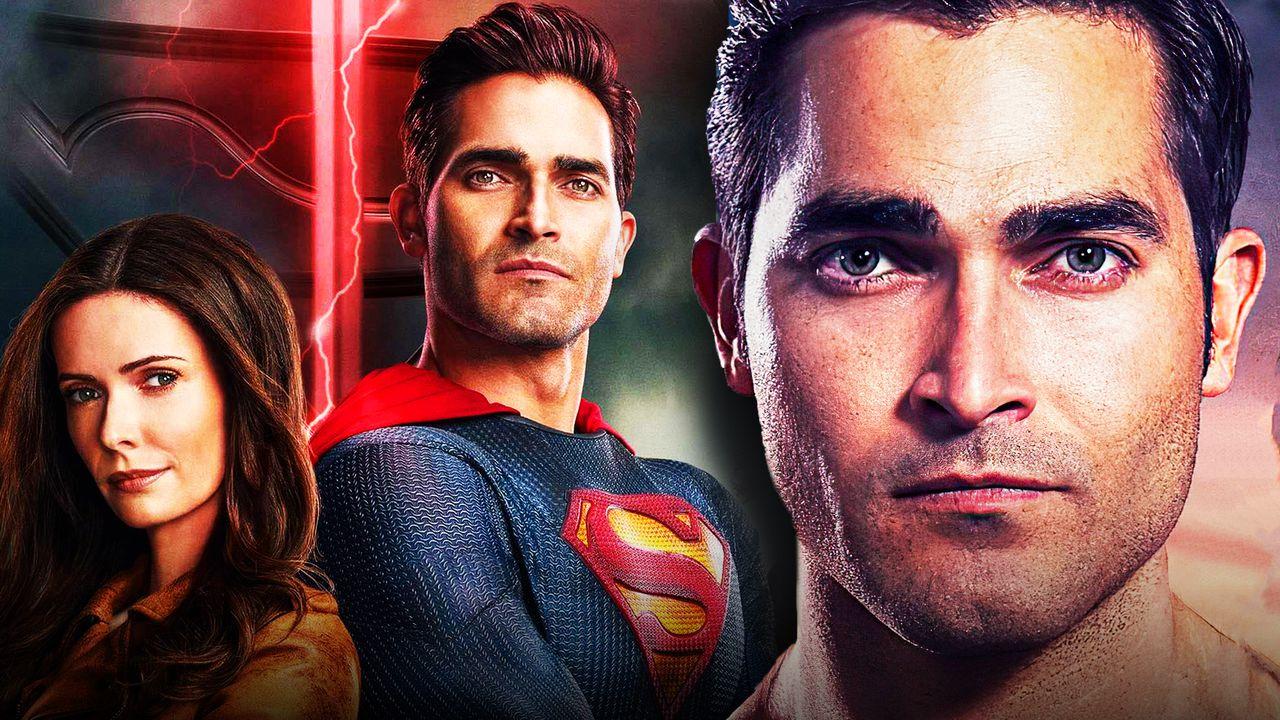 DC's Superman & Lois series continues to be a popular take on its two famous titular characters. With fan-favorites Tyler Hoechlin as the Man of Steel and Bitsie Tulloch as his intrepid reporter wife Lois Lane in the leading roles, the series sees the pair navigating life back in Smallville, Kansas with two teen sons in tow.
Season 1 saw the Super Family deal with Clark's long lost half brother Tal-Rho, while the show's second year dealt with the emergence of Bizarro World.
It wasn't until the closing moments of the second season finale that Wolé Parks' character Steel was seated in a diner and approached by a Multiversal doppelgänger of Arrow star John Diggle (played again by David Ramsey.) Diggle shared intel on Bruno Mannheim, seemingly setting that character up to be Season 3's main villain.
Superman & Lois Adds Its Season 3 Big Bad
While The Direct was in attendance at the "Arrow Guests: Saving Star City" panel at Dragon Con on Saturday, September 3, Arrowverse alum and frequent DCTV director David Ramsey confirmed that The Orville's Chad L. Coleman has been cast as a lead villain of Superman & Lois Season 3. While Coleman's specific role remains unconfirmed, it's possible he'll be playing Bruno Mannheim, the leader of Intergang, who was namedropped in the series' Season 2 finale.
Coleman Is No Stranger to DC
Longtime DCTV fans might remember that Chad L. Coleman previously played another villain on Arrow back in its fifth season, having played Tobias Church in four episodes total in 2016.
It seems like a lock that he'll be playing Bruno Mannheim in Season 3 of Superman & Lois, even if that aspect of this story is still not 100 percent confirmed.
In the comics, Mannheim is the fearsome leader of the criminal organization known as Intergang. This particular group of thugs were bestowed with highly advanced weapons from the planet Apokolips in an effort by Darkseid to locate the Anti-Life Equation.
It's not known how Superman & Lois will adapt Intergang. The show, which is not set within the Arrowverse and instead on its own separate Earth, has made efforts to be a tad more grounded than its DCTV sister series. So, it remains to be seen just how "comic booky" Intergang will actually turn out to be. But it might be a safe bet to say that Darkseid won't be involved at all.
Superman & Lois Season 3 won't be premiering until 2023 on The CW, but the first two seasons are avaialble to stream on HBO Max.