Charlie Cox's Daredevil has seen an impressive surge in popularity over the past couple of years after his own solo Netflix series ended in 2018, prompting calls for a Season 4 or a potential revival on Disney+. Marvel Studios President Kevin Feige confirmed in December 2021 that Cox would play the role if and when Daredevil officially enters the MCU, which came to fruition only days later.
Spider-Man: No Way Home brought Cox's Man Without Fear into the sure-fire canon MCU for the first time in a 70-second scene featuring Matt Murdock as Peter Parker's lawyer, even teasing that he already had his powers. He's also rumored to return to the MCU as soon as August with a potential appearance in She-Hulk, teaming him up with one of Marvel's other preeminent lawyers in Jennifer Walters.
Even with these exciting developments, fans are still wondering if and when Cox will get to fully revisit his role as Matt Murdock/Daredevil again in his own series after so much success in his three seasons on Netflix. Well, if the latest news concerning the series is to be believed, that day may not be too far away.
Daredevil Officially Receives a Disney+ Show
Variety revealed that Marvel Studios is officially moving forward with a new Daredevil series set to stream on Disney+.
The Hollywood Reporter notes that Marvel Studios' Daredevil project will be the first Marvel Netflix series to get a "new yet continued" show, making it unclear whether this is a full-on reboot, a direct continuation of the previous show's events, or a combination of the two.
Matt Corman and Chris Ord are reportedly on board to write and executive produce the show, although no other information has been made public at this time.
The pair are relative newcomers but are notable for having worked on many of their projects together.
What You Should Expect From Disney+'s Daredevil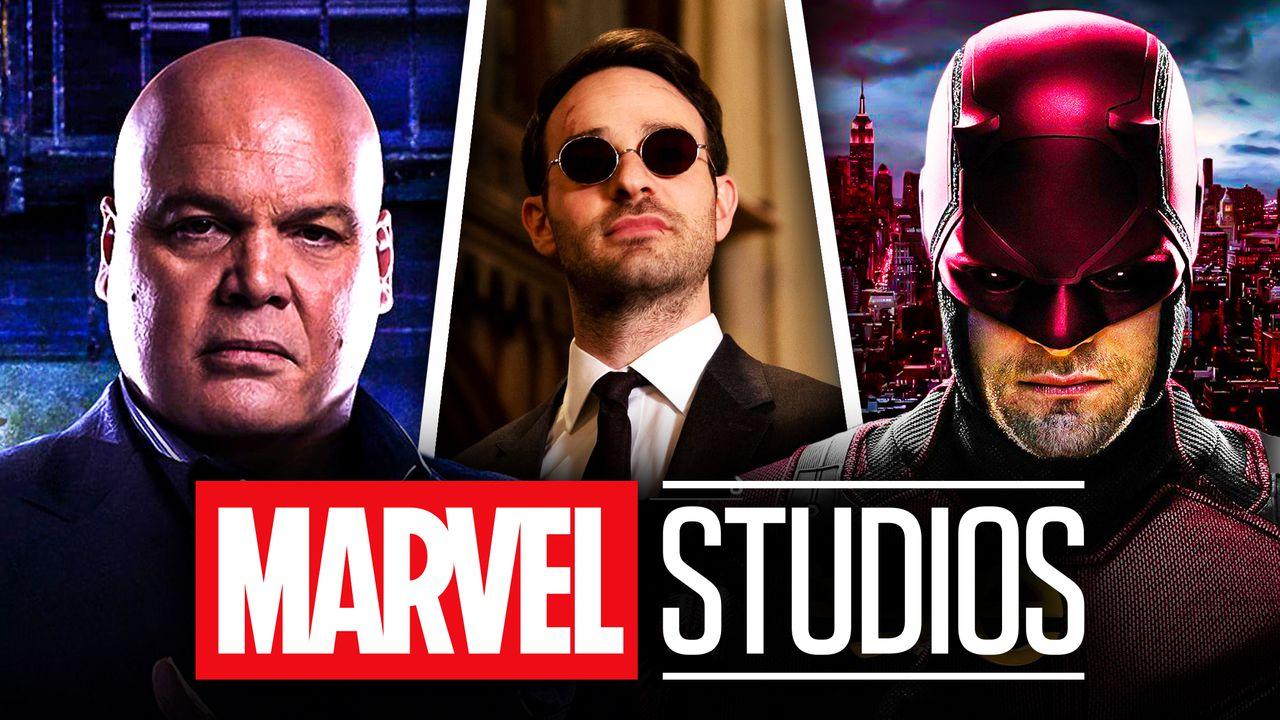 Over the past couple of months in particular, Daredevil has returned to mainstream popularity in a big way with the home release of Spider-Man: No Way Home. This also came on top of all three seasons of Daredevil, along with the other entries in the Netflix-developed Defenders saga, making their way onto Disney+ next to the MCU's movies and streaming shows.
Now, with this new development, Matt Murdock has his greatest opportunity yet to truly integrate into a world with Earth's Mightiest Heroes.
The big question moving forward is whether this Daredevil series will start with Season 4 of the Netflix show or if it will be a soft or full reboot of the character entirely. There are no signs pointing to whether Cox's Daredevil in No Way Home is officially canon with the Netflix series, especially after confirmation of that status was removed from Marvel's website, meaning that this will be a lingering mystery for the foreseeable future.
With Cox and D'Onofrio's reprisal of their roles, it also begs the question: will their castmates come back too? Former co-stars, like Karen Page actress Deborah Ann Woll, are more than willing to come back, so Marvel Studios may take the opportunity to reincorporate previous actors even if the new show isn't a full-on follow-up to the Netflix series.
Also in contention is the age rating of the series; will Disney+'s Daredevil show be R-rated? Charlie Cox revealed that he would back a PG-13 rendition of the Man Without Fear, so this in tandem with Marvel Studios pushing the limits of that rating in projects like Moon Knight and Doctor Strange in the Multiverse of Madness could mean that the MCU show will stay relatively family-friendly.
Regardless, Cox's hero finally getting his own solo project is a huge development for the MCU as one of Marvel's biggest names finally joins the expanding universe.
Cox is also heavily rumored to be part of Alaqua Cox's upcoming Echo series alongside his old running mate Vincent D'Onofrio as the two look to make their imprint on the MCU even bigger as Daredevil and Kingpin. No matter how the details pan out, this show's confirmation alone should be something that keeps Marvel fans excited until more news arrives regarding its development and release.