Last December was a big month for fans of the previous Marvel Netflix shows. After the cancelation of the entire Defenders slate, fans thought they'd never see those characters on screen again. But thankfully, Marvel Studios President Kevin Feige had other plans. Audiences got the lovely surprise of not only getting Vincent D'Onofrio's Kingpin back in Hawkeye, but also Charlie Cox's Daredevil in Spider-Man: No Way Home.
As exciting as those appearances were, they brought one key question to the forefront of every viewer's mind: when will they be seen next? The final moments of Hawkeye tried to trick audiences with a Kingpin death fakeout, while No Way Home only gave a brief tease of Matt Murdock.
Well, it looks like a new crew member's resume may have revealed the answer to that question. But which Marvel Studios project gets the special honor?
An Echo of Daredevil and Kingpin?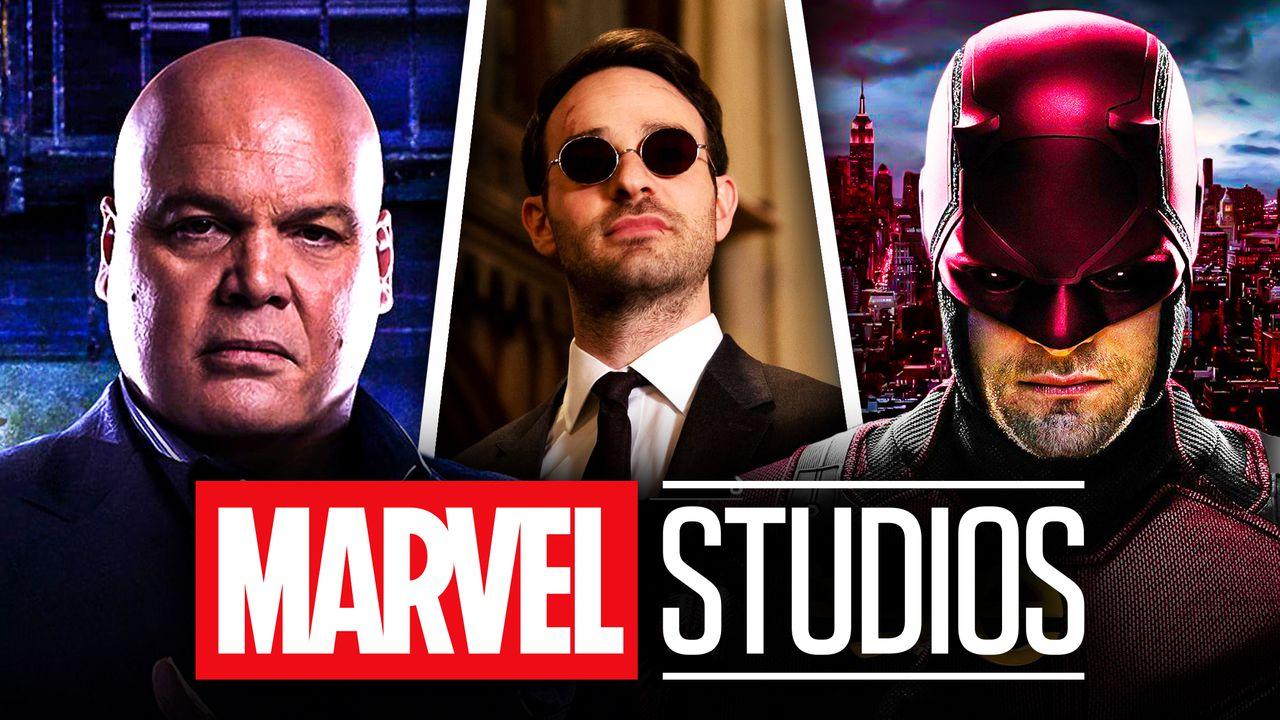 Thanks to costume designer Stacy Caballero's resume, fans have some strong evidence that Charlie Cox and Vincent D'Onofrio's Daredevil and Kingpin will be showing up in the upcoming Echo Disney+ series.
On the resume, under the latest entry for Echo (2023), Alaqua Cox's leading character is listed. Right after the leading actress' name under the series title are Vincent D'Onofrio and Charlie Cox, indicating that the two could have significant roles in the show.
Update: Caballero has now made her Instagram private and removed any mention of Echo from her website and resume.
Next MCU Appearance Confirmed?
While this resume is certainly strong evidence of both characters' return, it's just shy of a confirmation. What keeps it from being that, is how there's a chance this information had been input before Caballero had even boarded the project. 
The names could have simply been pulled from a Google search looking for basic information on her next project. Given the strong rumors of both their involvement, it could easily have been some of the first tidbits she saw, and then included without much thought.
At this point, however, fans are fully expecting to see both return. D'Onofrio's Kingpin is the titular character's uncle, after all, and that little fakeout at the end of Hawkeye obviously wasn't his final moment.
As for Daredevil, well, where Kingpin goes, he tends to follow. Not only that, but the Devil of Hell's Kitchen has some history with Alaqua Cox's Echo in the comics; it only makes sense.
For those who may not want to wait for Echo, they might be in luck; Charlie Cox's hero is rumored to be appearing in She-Hulk, which will land on Disney+ later this year.
Echo is set to begin production soon, with a premiere likely for sometime in 2023.