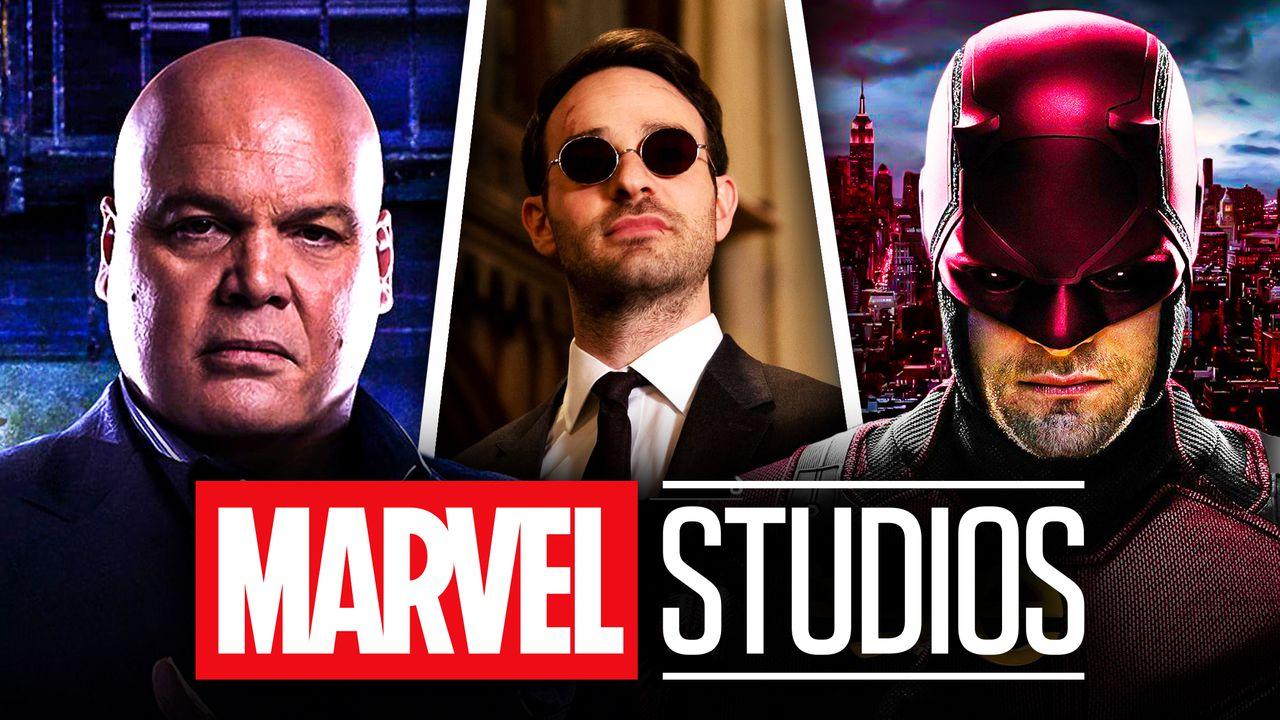 Despite Marvel Studios' penchant for playing with genres, there is one constant within the MCU: interconnectivity. Every character and storyline somehow has - or eventually will - affect the other; and as the MCU expands through series on Disney+, so do those opportunities. However, that same rule hasn't applied to Marvel's first go at television shows like Agents of SHIELD, Jessica Jones, and Inhumans; that is, until Matt Murdock and Kingpin from Netflix's Daredevil made their MCU debuts. 
Daredevil was a Marvel Netflix series that ran from 2015 through 2018 and starred Charlie Cox as Marvel hero Matt Murdock, a blind lawyer and masked vigilante in New York City. One of his antagonists was the iconic comic book crime lord, Wilson Fisk or Kingpin, played by Vincent D'Onofrio. 
Following its cancellation in 2018, fans of the show and other Marvel Television entries were frustrated over its lack of MCU connections and questionable canonicity. However, the hopes of those fans were validated in December 2021 when D'Onofio's Kingpin appeared in Hawkeye on Disney+, the day before Cox's Matt Murdock appeared in Spider-Man: No Way Home. 
The question now is what does the future hold for Daredevil and Kingpin in the MCU? And will the two rivals cross paths again? 
Daredevil's Charlie Cox Teased Kingpin Crossover
When shooting Netflix's Daredevil, Kingpin actor Vincent D'Onofrio always expressed confidence in the future of his and Charlie Cox's characters; and in an interview with The Hollywood Reporter, Cox appeared  to have embraced his co-star's optimism in the wake of their respective MCU cameos, saying, "I presume there's more for us to do. I know a little bit - not a huge amount - but a little bit:"
"Look, I don't have any idea what anyone's plans are at this stage, but I presume there's more for us to do. I know a little bit — not a huge amount — but a little bit. I am imagining, I am hoping, that our worlds will collide again because the stuff we've done in the past was tremendous fun to do, and he's such an incredible actor."
In regard to talking with his former co-star, Cox explained that he and D'Onofrio have to be just as careful as they are in interviews, admitting that "We have to start every conversation with, 'What do you know?' because you have to be careful. It's really exciting."
When it came to shooting his cameo for Spider-Man: No Way Home, the actor confessed to being nervous on the day of the shoot, but otherwise, he felt confident in returning to the character of Matt Murdock:
"I played the character almost every day for four years. I feel like his essence is deep within me now. I didn't worry too much about it, but I was still pretty nervous on the day, which I haven't been for a while."
Where Will Daredevil & Kingpin Appear Next?
As to whether Marvel Studios has future plans for Daredevil and Kingpin, Marvel fans should share Cox and D'Onofrio's optimism. It's highly unlikely that Marvel Studios president Kevin Feige and the studio wouldn't have brought these fan-favorite characters from a former Marvel Television series into the MCU without a grander plan in mind. 
As to when and where Marvel fans can expect to see the two again, No Way Home and Hawkeye established the two's existence in New York City alongside Tom Holland's Peter Parker. Plus, Tom Holland already expressed his hopes for a Spidey and Daredevil team-up, so there is a potential crossover there. 
D'Onofrio's Kingpin also appears to be a given for Marvel's upcoming Echo Disney+ series, as many don't believe Echo's Maya Lopez killed her "uncle" at the end of Hawkeye and that there's more story for the two to tell. 
Also, rumors indicate that Cox's next Daredevil role will be in 2022's She-Hulk series on Disney+, particularly since it is a legal drama and already features superhero lawyer Jennifer Walters.
As for the other former Marvel Television shows and their status within the MCU? That debate continues. However, both Matt Murdock and Kingpin's MCU cameos offer fans of the various shows hope; and, thanks to the introduction of the Multiverse, anything is now possible when it comes to MCU storytelling.