In 2021, fans were ecstatic to see the return of Charlie Cox's Matthew Murdock in Spider-Man: No Way Home and Vincent D'Onofrio's Wilson Fisk in the finale of Hawkeye. After their series, Daredevil, was canceled over three years ago, it gave hope to fans that Marvel Studios would reintegrate the Netflix shows into the wider continuity of the Marvel Cinematic Universe properly.
Some fans had doubts that would ever happen based on the prickly relationship between Marvel Studios and Marvel Television. In particular, fans were worried that these characters would be given, at minimum, a soft reboot, especially since their shows were still streaming on Netflix, a direct competitor to Disney+.
However, it now seems that these shows could be leaving Netflix as soon as February 2022.
Marvel Television Shows Leaving Netflix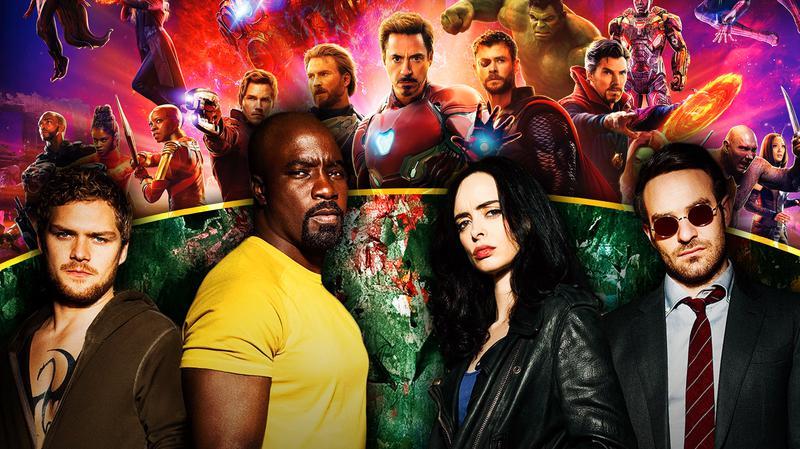 As reported by GamesRadar, it has recently been noticed by multiple fans that when watching Daredevil and any of the other Marvel shows streaming on Netflix, a message will appear in the top-left hand either saying, "This show is available until March 1st" or "This show is available until February 28th," depending on the country.
According to sources with Deadline, Disney is expected to make an announcement of where these shows will stream next "soon."
A New Home for Daredevil
To those unaware, Netflix never truly owned the Marvel shows, nor did it produce any of the series themselves. These shows won't even be the first "Netflix Originals" to leave the streaming service. So, now the question is where these shows will end up next.
The obvious answer is Hulu, the second streaming service that Disney owns a majority share in, which also hosts other more mature Marvel shows like MODOK, Hit-Monkey, and Helstrom. These former-Netflix shows would fit perfectly on the service, especially with the possibility of Marvel Studios producing shows for Hulu in the future.
In 2019, when Disney successfully merged with Fox, it gained its shares in Hulu, giving Disney majority control (60%) of the streaming service and Comcast remaining the only other co-owner. Recently, Comcast has begun plans to remove some of its content from Hulu onto the service Peacock, indicating that the company could soon sell its shares to Disney, making it the sole owner of Hulu.
Once Disney+ has full ownership of Hulu, the company could theoretically combine it and Disney+, allowing mature content onto the fast-growing streaming service.
This could also simply be Disney depriving a competitor of content, especially after Murdock's return in No Way Home encouraged audiences to rewatch Daredevil on Netflix; it managed to crack the top ten in Nielsen's weekly streaming chart of originals for the period of Dec. 20-26, despite the series having been canceled for over three years.
If these shows eventually make their way onto Disney+, will they be included in the Marvel Legacy section or alongside the rest of the MCU films and shows produced by Marvel Studios? That will depend entirely on whether Marvel Studios president Kevin Feige will want to continue the stories of these characters or give them a soft reboot.
Update:
A Daredevil Reboot series has just been confirmed for Disney+!
LATEST NEWS
TRENDING