Daredevil received his first Funko Pop! toy since joining Marvel Studios.
Charlie Cox has been Matt Murdock aka Daredevil since 2015's Netflix series began. Having completed three seasons on that streaming service, the original Daredevil series came to an end. 
On November 29, 2020, Disney retained the character's rights from Netflix. Marvel Studios is now fully into production of an 18-episode Daredevil: Born Again Disney+ series, starring Cox and Vincent Vincent D'Onofrio as Kingpin.
Murdock's first appearance by Marvel Studios was in Spider-Man: No Way Home as Peter Parker's lawyer back in December 2021. 
Marvel Studios' First Daredevil Funko Pop!
Based on his appearance in Disney+'s She-Hulk: Attorney at Law series, a new Funko Pop! toy was announced highlighting Charlie Cox's Daredevil.
This is the first Daredevil Funko Pop! released by Marvel Studios. The character did receive a Funko Pop! based on the appearance as a lawyer in No Way Home but not as Daredevil.
The new set reflects the red and yellow suit that premiered in Episode 8 of She-Hulk.
The Funko.com exclusive isn't currently available, but the website does allow potential customers to be notified when it becomes in stock.
Compared to the live-action suit seen in 2022, the bobble-headed toy matches nicely, even including the crime-fighting billy clubs.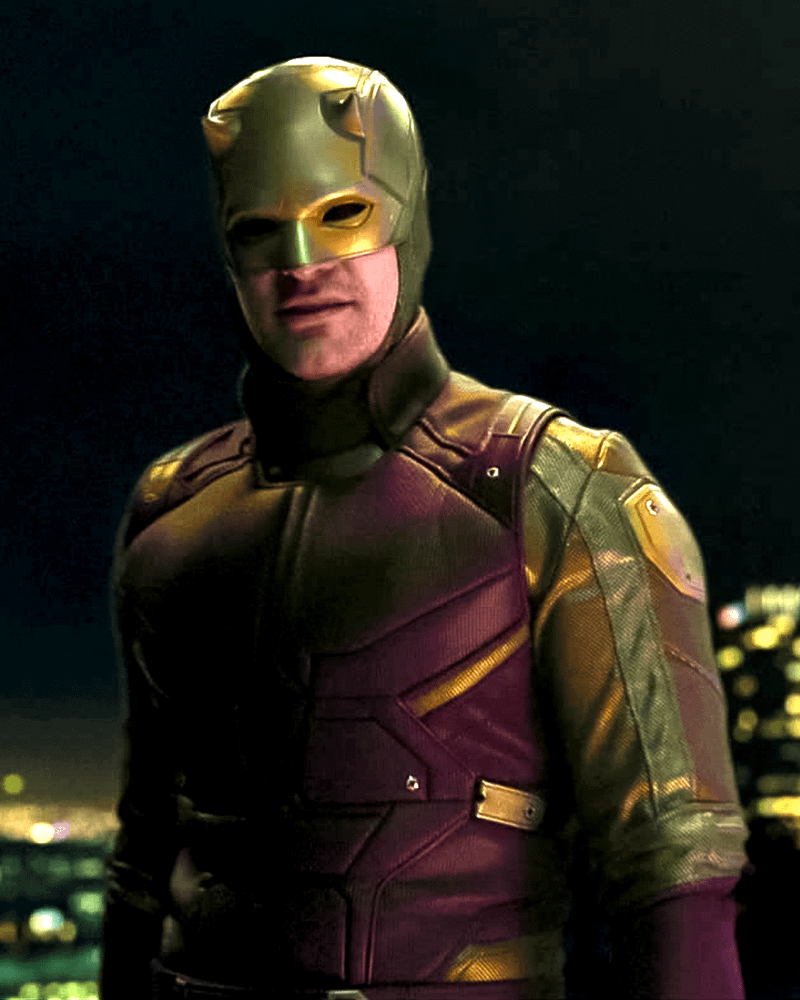 More Marvel Studios Daredevil Funko Pop! Toys To Come
During the character's time at Netflix, a wide range of Matt Murdock and Daredevil toys made by Funko were produced.
These ranged from Matt Murdock rocking his iconic red glasses and walking stick, to Daredevil dressed in his original black fabric suit from Season 1 to the upgraded red and black versions throughout the series.
Following the release of Daredevil: Born Again, there are sure to be several Pop! Toys released showcasing the same yellow and red suit but possibly even more outfits that are yet to be seen in the MCU.
Born Again is a soft reboot of the Netflix series, with some actors returning while other characters are not involved or being replaced.
Daredevil: Born Again is expected to release in 2024.