Recently, Disney held an investor's meeting that went over a good portion of shows set to hit their streaming platform this year. Names like Ms. Marvel and She-Hulk were mentioned, but there was a big one that didn't make the cut: Secret Invasion. Despite the production seemingly nearing the end of its filming, it looks like fans might have a bit longer to wait for its debut: Secret Invasion.
There aren't many details known about the series' plot. It's set to adapt the famous comic storyline revolving around a secret Skrull invasion on Earth—but Marvel isn't always known for exact adaptations, meaning this story will likely be significantly different from the comics. In the source material, most of the heroes in the Marvel Comics world become involved in some respect; not something that's very feasible for a Disney+ series.
What is known about the upcoming project is the growing list of cast members. The new show will see some big names such as Emilia Clarke and Olivia Colman join the world of the MCU, alongside returning actors Cobie Smulders as Maria Hill and Ben Mendelsohn's Talos. 
Now, thanks to Samuel L. Jackson, it looks like fans can add another name to the growing cast list: Martin Freeman.
Martin Freeman Returning for Disney+ Secret Invasion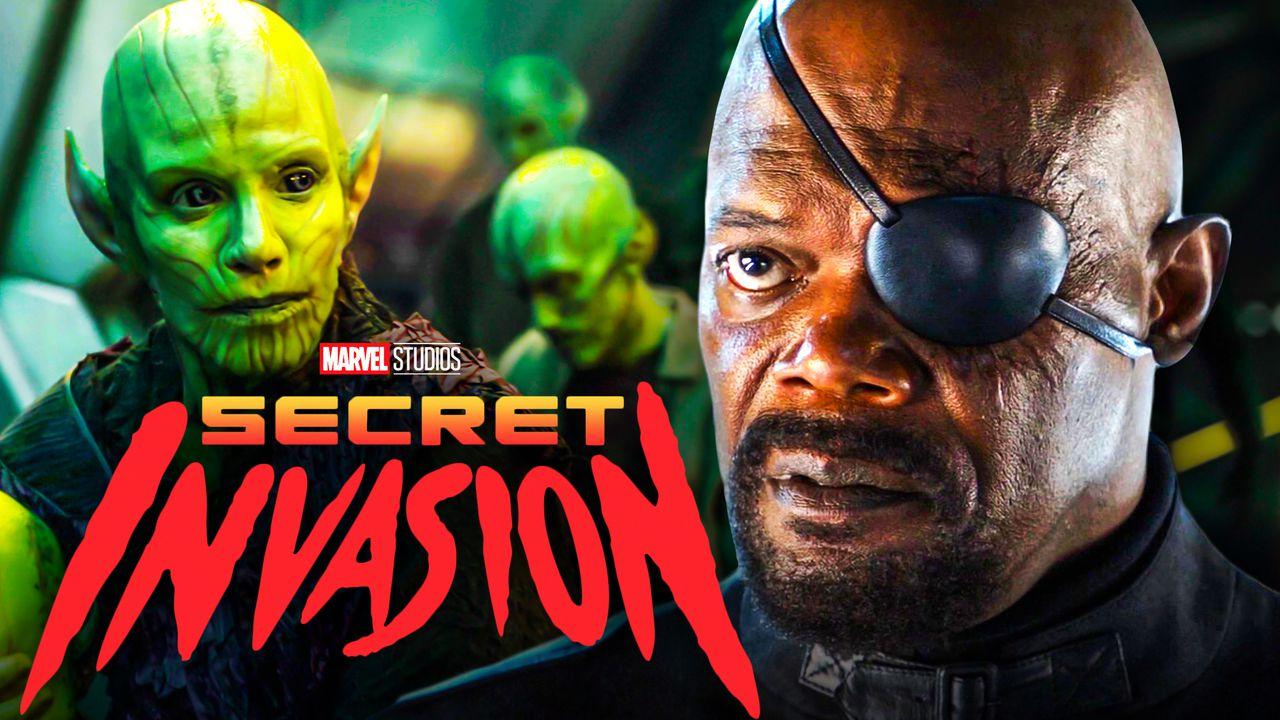 During an on-stage talk titled Samuel L. Jackson In Conversation With Josh Horowitz on Thursday, March 10 in New York City, actor Samuel L. Jackson let a surprise tidbit slip while discussing the amazing cast of the new Marvel Studios show Secret Invasion. 
After Horowitz, the event's host, listed names such as Oliva Colman and Emilia Clarke cast in the upcoming thriller Marvel series, Jackson jumped in to add Martin Freeman's name to the list. Previously, Freeman had not been confirmed for the Marvel Disney+ series.
Martin Freeman made his Marvel Cinematic Universe debut in a minor role as CIA operative Everett K. Ross in 2016's Captain America: Civil War before appearing as a supporting player in 2018's Black Panther. Freeman is confirmed to return in this year's Black Panther sequel, Wakanda Forever. 
From Black Panther to Secret Invasion
Martin Freeman is an incredible actor, and having his talents on board Secret Invasion will make it all the better. But what will his role be in the overall story?
Given how the series is set to incorporate aspects of political thrillers, having a more prominent MCU government agent in the picture only makes sense. Many fans have also wondered what Agent Ross has been up to since The Blip, so getting some answers in that regard is likely on the table.
One question has to be asked, however: will he be a Skrull? That's a dilemma every character will have to face, with Marvel previously teasing the intense paranoia the show will bring to the table.
The chances are high that at least one of the more beloved human characters is revealed as a Skrull at some point during the show. Everett Ross would be a perfect, mid-tier level character to have been swapped out by the Skrulls at some point since audiences last saw him.
It's a shame Phil Coulson isn't around these days—he'd make for a good Skrull. 
Fans will get to see Freeman in this year's Black Panther: Wakanda Forever, which is currently set to hit theaters on November 11, 2022.