Black Panther: Wakanda Forever will be an emotional and unique film. Fans are eager to learn how the story and world will adapt to T'Challa's sudden loss; the sad circumstances surrounding the film are all but guaranteed to make for a bittersweet movie-going experience. 
The movie has been out and about filming recently, giving fans glimpses of car chases alongside the first sighting of Dominique Thorne's Riri Williams. While the scenes don't seem all that notable on the surface, there's still a lot to take in.
New photos have surfaced thanks to recent filming in Atlanta that have given everyone their first look at a character who was last seen in the MCU three years ago: Martin Freeman's Everett Ross.
MARTIN FREEMAN ON SET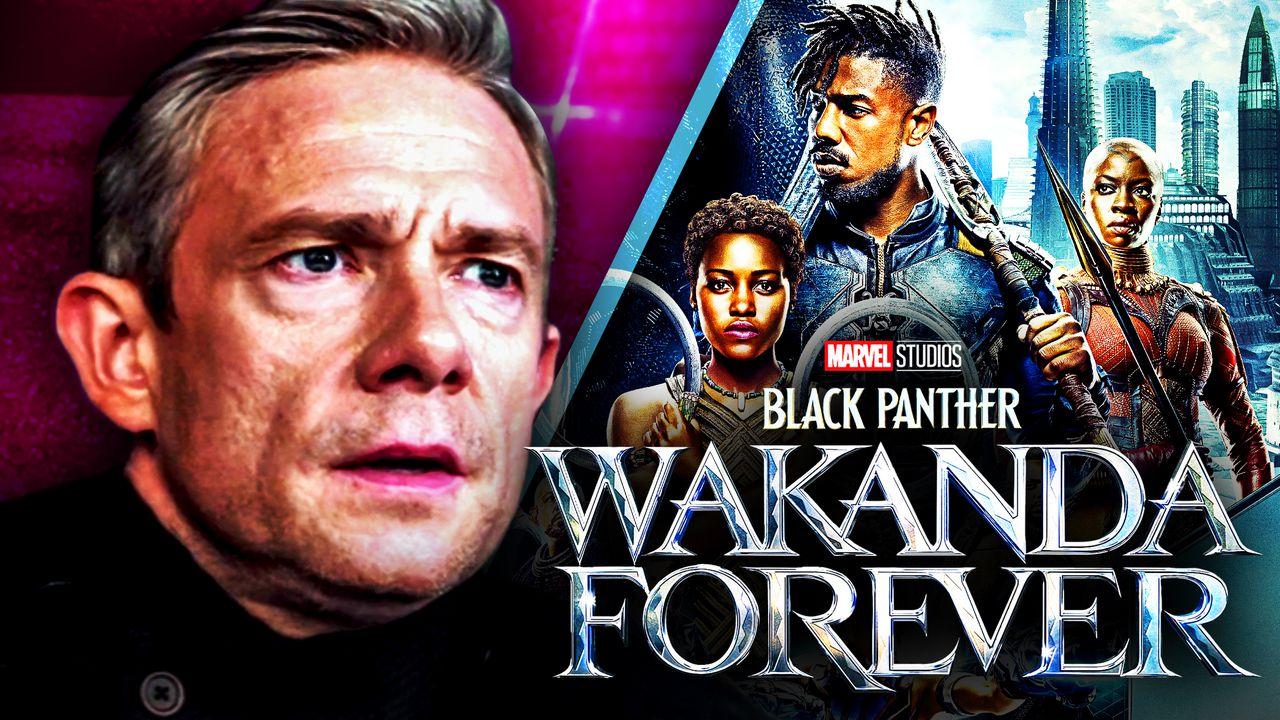 Black Panther: Wakanda Forever has been doing a lot of filming on location recently. Some new images coming from the set in Atlanta star Martin Freeman can be seen looking suave in a suit sporting a bit of a beard. This marks the first appearance, and glimpse, of the character; Martin was last seen in 2018's Black Panther.
Martin Freeman on set of Ryan Coogler's 'Black Panther, Wakanda Forever.' https://t.co/vEENhuaDI8
FREEMAN'S CIA AGENT IS BACK
Martin Freeman's Evertt Ross played a key role in Black Panther, so it's no surprise to see him popping back up in the film's sequel. This isn't news to most fans, however, as the actor commented on the film's script in the past, saying the upcoming film is "very odd" in parts—but clarifying "people are in for a real treat" when the film finally lands.
What is new, however, is the very strange white and gray beard that the character is sporting. It gives the character a much more experienced air about him. This alone would seem to indicate that Everett Ross has been through some stuff since fans last saw him, perhaps revealing the character survived the snap—having had to go on and live in a chaotic world for five years.
Fans will have to wait until July 8, 2022, to see what has happened to Martin Freeman's CIA Agent since he was last seen in the MCU. With how big a role he had in Black Panther, maybe the character will go on to help in what will inevitably be a conflict between Wakanda and Atlantis.