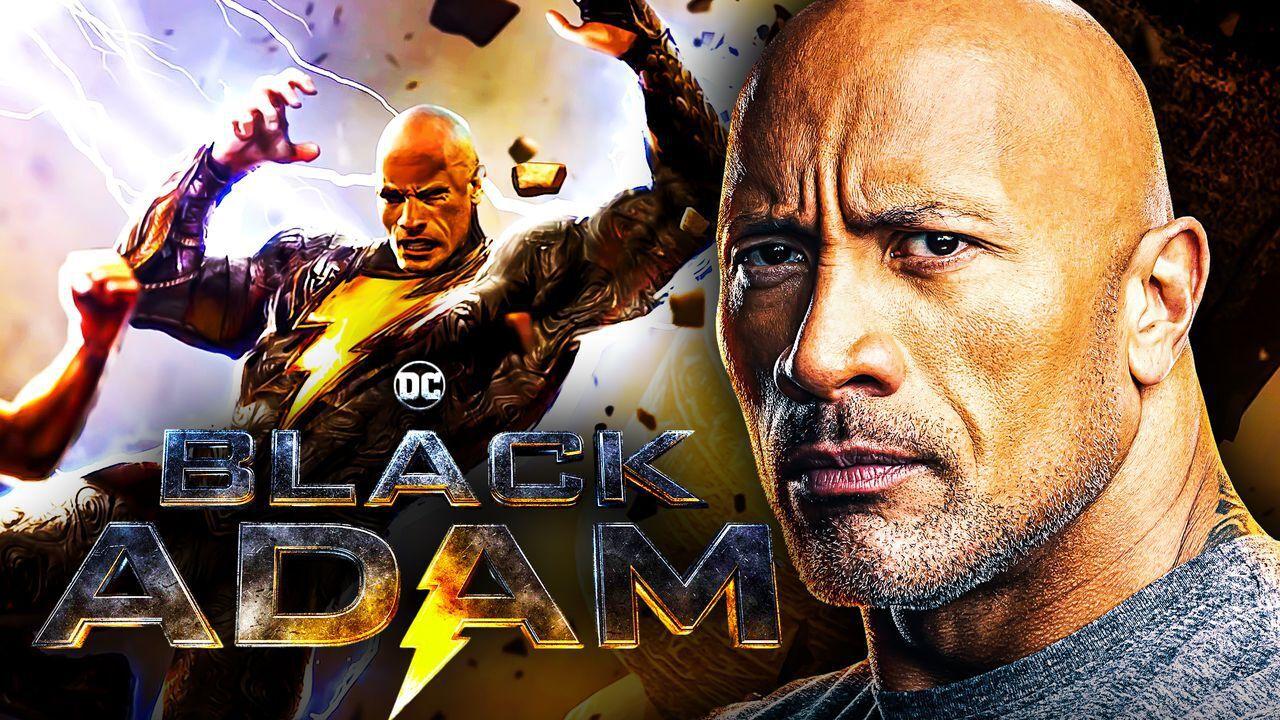 Warner Bros. is currently watching box-office numbers for The Batman continue to skyrocket. However, it is only the first DC film from the studio in what will their busiest year yet. The Flash, Aquaman and the Lost Kingdom, and Batgirl are also set to be released in the latter portion of 2022. Joining those three flicks will be Dwayne Johnson's Black Adam, a movie that has been in the making for nearly a decade.
Directed by Jaume Collet-Serra, Black Adam will follow the titular anti-hero as he faces off against the Justice Society of America. Heroes such as Pierce Brosnan's Dr. Fate, Aldis Hodge's Hawkman, Quintessa Swindell's Cyclone, and Noah Centineo's Atom Smasher will all be making their live-action debuts.
Off set, Johnson has played a huge role when it comes to Black Adam's marketing. Along with personally hyping up the film at DC FanDome and providing some glimpses of his black and gold hero, The Rock is constantly promoting Black Adam across social media. Unfortunately, it seems fans will have to wait a little longer than expected when it comes to seeing Teth-Adam's on-screen debut.
Black Adam Delayed
In an Instagram post, Black Adam star Dwayne Johnson revealed that his DC Comics debut film has been delayed three months to October 21, 2022. The movie's previous release date was July 29.
Johnson's post also announced that DC League of Super-Pets, which was originally set for May 20, will take Black Adam's former slot of July 29, 2022. 
The Teth-Adam actor also revealed the "big and exciting news" in the post's caption, and said that he wanted fans to "hear the news directly from [him]." 
"BIG & EXCITING NEWS coming out of our movie industry 

Our Seven Bucks Production & DC Comics movies are shifting dates.

SUPER PETS WILL BE RELEASED JULY 29th!
One HOT summer 

BLACK ADAM️ WILL BE RELEASED OCT 21st!
Right before Halloween and playing thru Thanksgiving and Christmas 

Wanted you guys to hear the news directly from me first.

CANT WAIT for you and your families around the world to see our movies!!!

Love U guys and enjoy!"
Signing off on the post, he reiterated the film's unofficial tagline: "the hierarchy of power in the DC is about to change."
Are More DC Delays Incoming?
Now that Black Adam has been moved to late October, DC will be forced to make a tough decision when it comes to the rest of its 2022 releases.
As of right now, The Flash is set to hit theaters on November 4, 2022, followed by Aquaman and the Lost Kingdom and Batgirl in December. With Black Adam's delay, that puts four major DC titles in the final three months of the year, making the schedule extremely crowded. However, it is important to remember that Batgirl won't be a theatrical release. Instead, it will be streaming on HBO Max from the very beginning.
DC will likely not want its own films competing with each other at the box office, which they most definitely would be if The Flash isn't moved. October 21 and November 4 are only two weeks apart, and if Black Adam sees the success the studio hopes it will, moviegoers will still be enjoying the film by The Flash's release date.
It is also important to note that whatever happens to The Flash will directly affect Batgirl. The continuity of the DCEU would be completely ravaged if the latter came out first, considering Michael Keaton's involvement in both as Bruce Wayne.
Whatever the case may be, it seems as though production isn't running as smoothly as it should for upcoming DC titles, and it wouldn't be a surprise if some upcoming projects feel this domino effect.
Black Adam is now set to debut in theaters on October 21, 2022.