The topic of Ben Affleck's Batman has always been a lively one.
From those initial haters of his original casting to the messy movies he was thrown into and the troublesome Justice League production—Affleck has not had it easy.
Despite that, somehow, Warner Bros. managed to get him back for the upcoming movie, The Flash. He's even reportedly filmed further scenes and teases for more of his Caped Crusader.
But now, with a DCU reboot just around the corner, fans aren't entirely sure what the future will hold for the actor's take on Batman.
Is The Flash Affleck's last hurrah, or might fans see more of him?
Let's take a look at arguments for his return, and others against.
Against: A New Actor for Batman
The first thing going against Ben Affleck's return is a simple one: a new actor is set to portray the DCU's Batman.
As confirmed by Gunn himself, the upcoming The Brave and the Bold film won't feature a returning actor under the cowl, such as the recently rumored George Clooney. Yes, that would mean yet another fresh interpretation of the Batman—but this time, the hero will also have to deal with fatherhood.
Sadly, past that, there's no real information on who might be taking on the mantle next.
For: He Returned for Aquaman
Despite Gunn confirming a new actor for the role, it was recently revealed that Affleck had filmed scenes for the upcoming Aquaman and the Lost Kingdom. Actor Jason Momoa can be seen side-by-side with the star on set for reshoots in some social media posts on Instagram.
If this is the case, the character's appearance would almost certainly be as part of the old DCEU universe, potentially marking Affleck's true last stint as Batman.
However, even that might not happen
Against: He Was Cut from Aquaman?
As of December of last year, reliable sources have claimed that there was no Bruce Wayne, or Batman, in the latest test screening.
The creatives had reportedly "changed stuff around, so he is no longer necessary to the plot."
This would be quite the waste of time for Affleck, with him having gone in to do reshoots not too long before. Though, in the and, it would be parred for the course when it comes to his time as part of the DCEU.
For: The Multiverse
Of course, at the end of the day, there's always the Multiverse.
Gunn himself has even mentioned utilizing this plot device. To quote the DC Studios co-lead on Twitter: "there's a Multiverse that's connectable in places."
This could happen in the form of an Elseworlds story or be directly connected to an upcoming DCU film—in the same way, The Flash interacts with the concept.
Before all of these recent DCU changes, it was rumored WB had plans to tease a Crisis on Infinite Earths storyline that would have seen Affleck's Bruce Wayne warning Ezra Miller's Flash of the coming dangers.
Against: Moving Past the DCEU Baggage
At the end of the day. Gunn might simply want to move past as much of the DCEU's baggage as he can.
He's already chosen not to bring back Henry Cavill's Superman or focus on Dwayne Johnson's Black Adam. This would make using Affleck's hero seem very unlikely.
Though, it still would not be entirely impossible.
The upcoming DCU will supposedly be a soft reboot, after all—so Gunn will still be keeping some previously established characters and plot points.
For: Ben Affleck the Director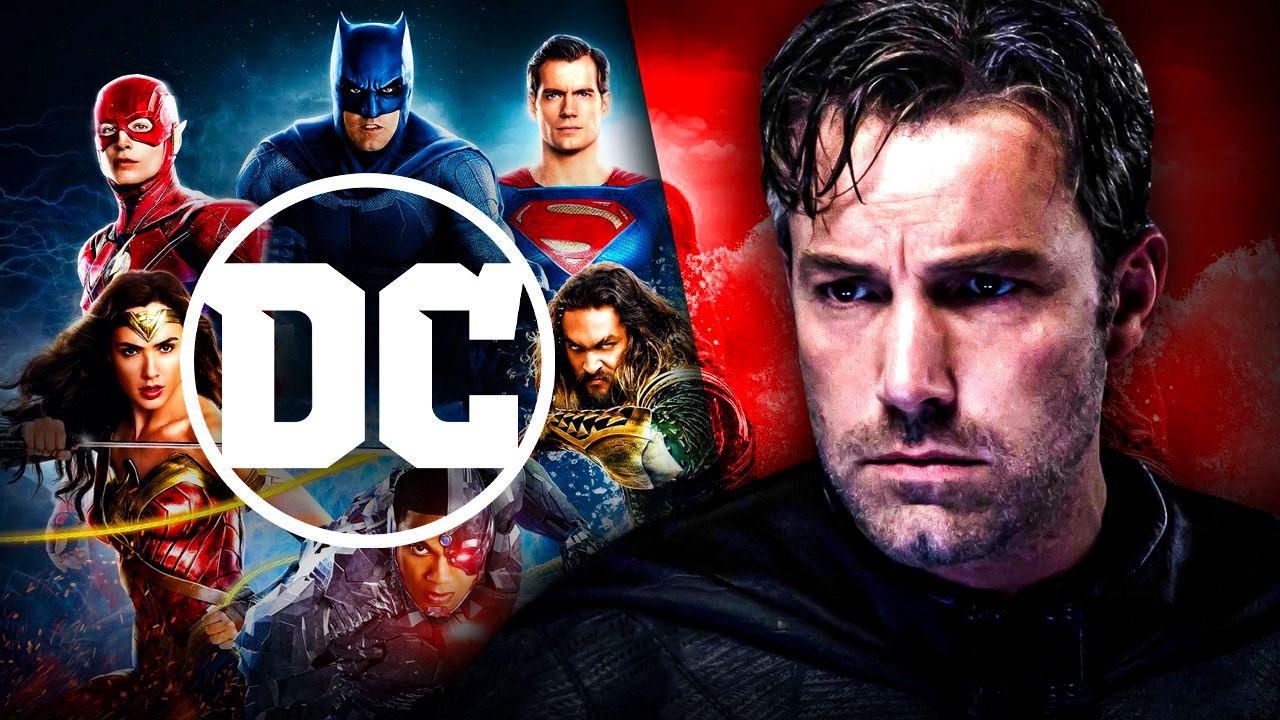 To put it plainly, it isn't very likely that Affleck will return as Batman. However, that's not to say he's done with the DCU entirely.
In fact, according to Gunn, the actor wants to direct a project for DC Studios. But which?
Fans assume he might have an interest in The Brave and the Bold, seeing as he came close to directing his own Batman film in 2015. That project went on to reshape itself into Matt Reeves' recent adventure to Gotham City.
The Probable End of Affleck's Batman
To most, it would be no surprise if The Flash ends up being the last time Ben Affleck's Batman is ever seen on screen.
The actor has wanted to hang up the cowl for some time now, and a new DCU reboot is the perfect set of circumstances to do so.
It makes perfect sense for WB to be retooling some of their last DCEU projects to erase any potential storyline setups that won't actually get paid off. This would likely include any Affleck scenes in Aquaman, thus explaining his absence in recent test screenings.
Honestly, if WB could, they'd probably wipe out the Batmen in The Flash. Unfortunately for them, their roles in that outing are far too pivotal to just remove.
Heralding a brand new Bruce Wayne is the right choice for the new DCU. It'll also allow for a proper Bat-Family introduction, which includes a dynamic with the Caped Crusader that simply hasn't yet been seen in live action.
The Flash will arrive in theaters on June 16.