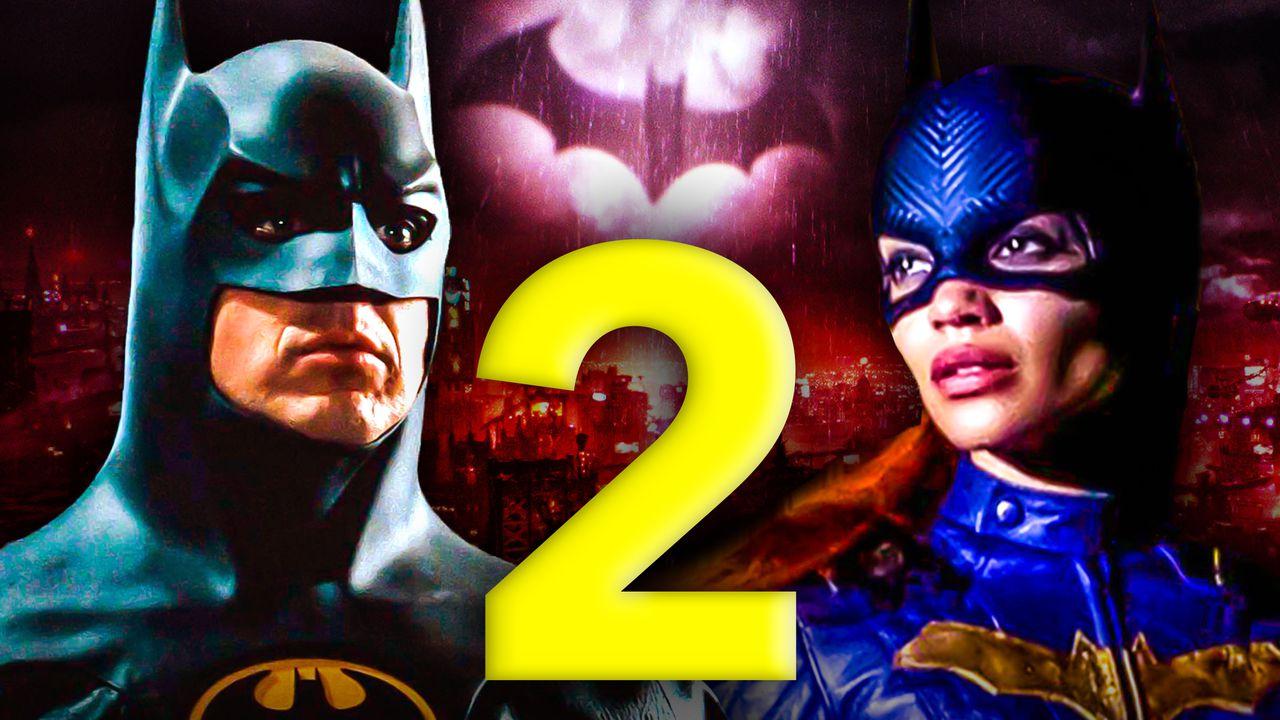 The world of DC is expected to have a big year. The Batman has already seen great success at the worldwide box office, and other films such as Dwayne Johnson's Black Adam and League of Superpets are set to be released in the next few months. However, one movie that will explore a character in the Bat-family will be heading straight to HBO Max and is expected to release in December - Leslie Grace's Batgirl.
Grace will don the mask and cape for the first time in her comic book movie debut, but she will be joined by one of the cornerstones of the genre in Michael Keaton, who reprises his role as Batman.
Not much is known about Batgirl as a whole, but filming did recently wrap up according to co-director Adil El Arbi. Even though this is Grace's introduction into the comic book movie world, she has been extremely positive and excited for the release of the film as well as the future.
When on the topic of the future, the majority of superhero flicks are expected to receive sequels, especially when they are a part of an interconnected universe. While Batgirl is still currently in post-production and hasn't hit HBO Max yet, the lead actress has already teased that her character will be playing a role in the DCEU's future.
Leslie Grace on a Batgirl Sequel
In an interview with Variety, Batgirl lead actress Leslie Grace talked about the upcoming film and what could possibly be coming in the future for her character. 
When she was jokingly asked when Batgirl 2 will begin filming, Leslie said that "there's definitely some talks" about what a sequel could be built around. The actress also claimed that "so much happens" throughout the film and also teased that there would be a lot of emotional relationships:
"We got to see this first one first. But there's definitely some talks about what it could be. I've seen some of what we've shot, obviously in the playback and stuff like that, and it's insane. We've already been talking about where do we take this from here because there's so much that happens in this film. There are a lot of different themes in the plot that we touch on. It's not just the action. There's a love story. There's this father-daughter relationship. There's looking at the world through a lens that isn't just black and white and seeing the color and the spectrum between things."
Grace then talked about what a "surreal experience" it was to play the character and put on the suit:
"I think that was the first real moment where I was like, 'Oh, wow, we're here. I'm doing this. Like, I am really Batgirl.' It's still hard for me to say that. But, yeah, it was a surreal experience."
The conversation then turned toward other actresses that have played huge superhero roles on the big screen, such as Gal Gadot, who portrays Wonder Woman in the DCEU, and Alicia Silverstone, who was behind the mask of Batgirl in the 1995 film Batman and Robin. 
Grace was asked if she had been in contact with any of them and stated that she hadn't, but that she "did reach out to Sasha Calle," who will be playing Supergirl in upcoming DC projects. Grace also said that she had talked to Xolo Maridueña, who will be portraying the hero Blue Beetle in an upcoming film:
"I haven't. I probably should have. It's like almost a little overwhelming and hard for your brain to catch up to the magnitude of what it is that you're doing that it almost feels like it's happening in a vacuum. I was just like, Oh, man, I hope I can do this. Am I in the club? I almost felt like the whole time I had some imposter syndrome. You want to earn your place. But now that you're mentioning it, I'm going to slip in a few DMs and ask Hey, what was your experience? I did reach out to Sasha Calle, who is Supergirl in The Flash. I'm hoping that we get to meet soon because we're part of the new gen. I did reach out to Xolo Maridueña, our Blue Beetle. He is freaking awesome. I'm so happy for him."
The Future Leaders of the DCEU
The DCEU experimented with Henry Cavill's Superman and Ben Affleck's Batman as the faces of the franchise, and unfortunately, it didn't work out as the studio thought it would. Affleck will appear one more time in Ezra Miller's The Flash, but beyond that, there are no more confirmed appearances set up for him.
With Cavill, he only made a couple of appearances, most notably in Man of Steel, Batman v Superman​​​​​​, and both versions of the Justice League movie, but Warner Bros. and DC have no desire to continue his story.
The studio has made it clear that the franchise's future will turn toward Supergirl and Batgirl. Keaton and Affleck will be passing the baton of Batman off to Leslie Grace's Barbara Gordon, and Sasha Calle will be taking over as the main Kryptonian.
Someone in the Bat-family is always a strong piece of the puzzle when it comes to anything DC. Batgirl is an extremely popular character, and even if the reception to the upcoming film isn't amazing, she will still be a part of the DCEU's future, and there will likely be a sequel in the works sometime following the movie's premiere.
---