Marvel Studios is on a roll with project releases in 2021, three coming on Disney+ along with Black Widow's long-awaited theatrical debut, and the streak is only beginning. While fans are sure to be marinating on the events of Black Widow and the season finale of Loki over the coming weeks, the final preparations are coming together for the MCU's next release: What If...? on Disney+.
This show will be the MCU's first effort in the world of animation in a ten-episode adventure that will look at a new version of the Infinity Saga with key details changed from the original. Featuring events like Peggy Carter becoming Captain Carter, Doctor Strange Supreme coming to life, and T'Challa taking the mantle of Star-Lord, MCU fans are in for something wild with each new episode.
In Phase 4, Marvel has utilized Disney+ effectively to help prepare for each new release with the Marvel Studios Legends series. Thanks to a new social media post, fans now have an idea of what to expect in this department over the coming weeks.
THREE WHAT IF...? LEGENDS EPISODES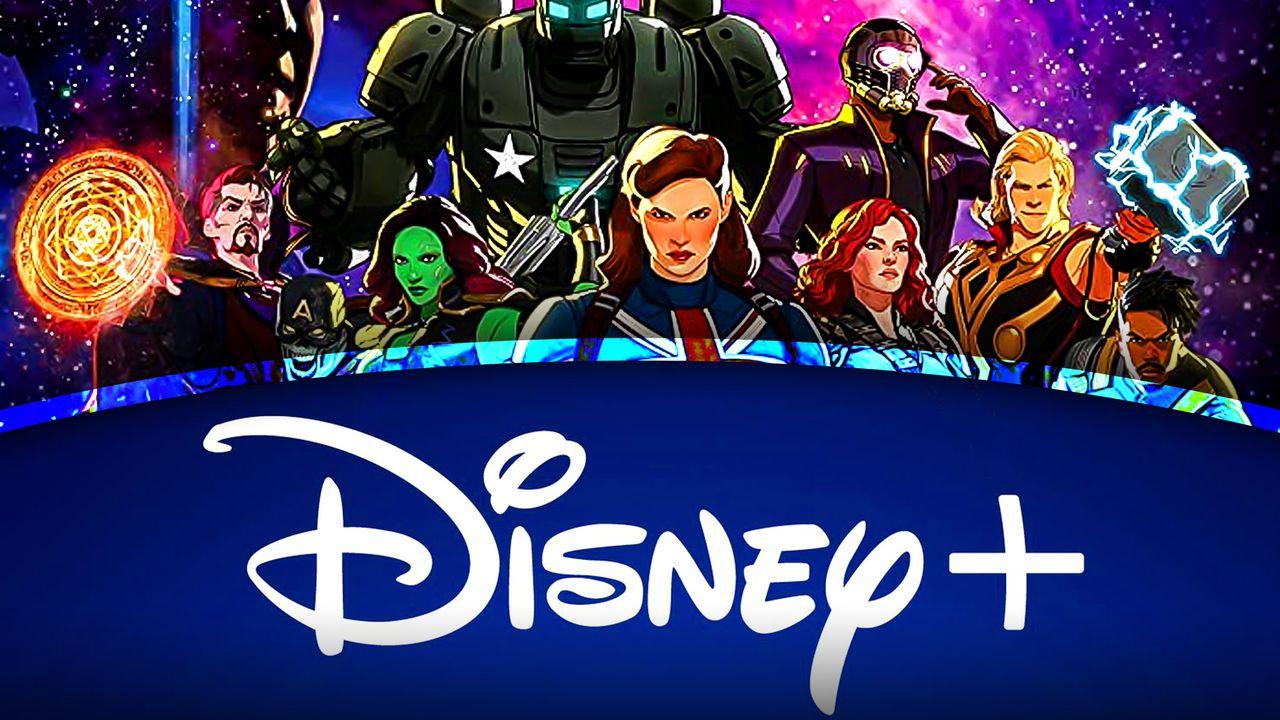 Disney has announced that three separate episodes of Marvel Studios Legends are planned for release on Wednesday, August 4, one week ahead of the premiere of What If...?
These three episodes will focus on Peggy Carter, The Avengers, and The Ravagers, respectively.
SETTING THE MULTIVERSAL STAGE
Marvel Studios Legends currently consists of nine episodes centered around the histories of heroes in the MCU's first four Phase 4 projects released to date. Ranging from seven to twelve minutes per episode, these entries look back at each characters' past movies in order to give a quick snapshot of their stories and catch fans up to where they are now.
Looking at each episode rumored to be coming for What If...?, Marvel Studios is clearly putting an emphasis on certain key players in this new journey.
Hayley Attwell's Peggy Carter has seen the spotlight in promotional material ever since What If...? was announced two years ago, finding herself being a key player in both full trailers as well. While Captain America was one of the Avengers' leaders through the Infinity Saga, it appears Peggy will likely take on a similar role after taking the Super Soldier Serum and wielding the vibranium shield.
The Avengers Initiative was the proverbial glue that brought Earth's Mightiest Heroes together as early as Phase 1 of the MCU, and it makes sense why this would be something Marvel revisits before this show. It will likely be a different kind of initiative with a new Avengers team, but the overall concept shouldn't change too drastically.
As for the Ravagers, this team appears to be set for a completely new take thanks to the leadership of the late Chadwick Boseman's T'Challa. Taking the reins of this team instead of the Wakandan throne is quite an unexpected path for the former Black Panther, but it appears that his impact will be felt in a big way as he possibly puts the former space marauders on a new path.
AN INTERESTING TRIO OF ENTRIES
The biggest question here is why these three specific characters and groups were picked for this run on Legends.
Peggy is easily the most logical of the three when taking into account that her transformation into Captain Carter is rumored to happen in the pilot episode of What If...?. While she was also seen interacting with a version of Stephen Strange and Shuma-Gorath in the second full trailer, Project Rebirth Take 2 will almost certainly kick off this story the way Captain America: The First Avenger did in the original timeline.
The episode centered on the Ravagers seems to suggest that T'Challa Star-Lord will also see an early run in this animated outing, which tracks with how much his character has been seen in marketing as well. Even besides the emotions of hearing Boseman's voice one last time, this new Ravagers leader will have his work cut out for him as he likely leads this team and the animated Avengers.
It will also be interesting to find out just how long it takes for the What If...? Avengers to assemble, featuring a team of T'Challa, Gamora, Thor, and more. No matter when that happens, this is set to be a thrilling animated ride that takes the MCU and turns it completely on its head.
What If...? is set to release on Disney+ on August 11, 2021.
LATEST NEWS
TRENDING