Avatar: The Way of Water announced its official digital release date and offered a disappointing update on when it will come to Disney+.
James Cameron's second adventure into Pandora took the world by storm in recent months, climbing up the charts to quickly become the third highest-grossing movie of all time with almost $2.3 billion grossed so far.
But as that run winds down and Cameron looks towards the next installment in Avatar 3, as well as considers the prospects of a Disney+ show, fans are now preparing to experience The Way of Water at home.
And as Avatar 2 is being released under Disney unlike its predecessor, the blockbuster sequel will be coming to Disney+.
Avatar 2 Won't Be On Disney+ For a While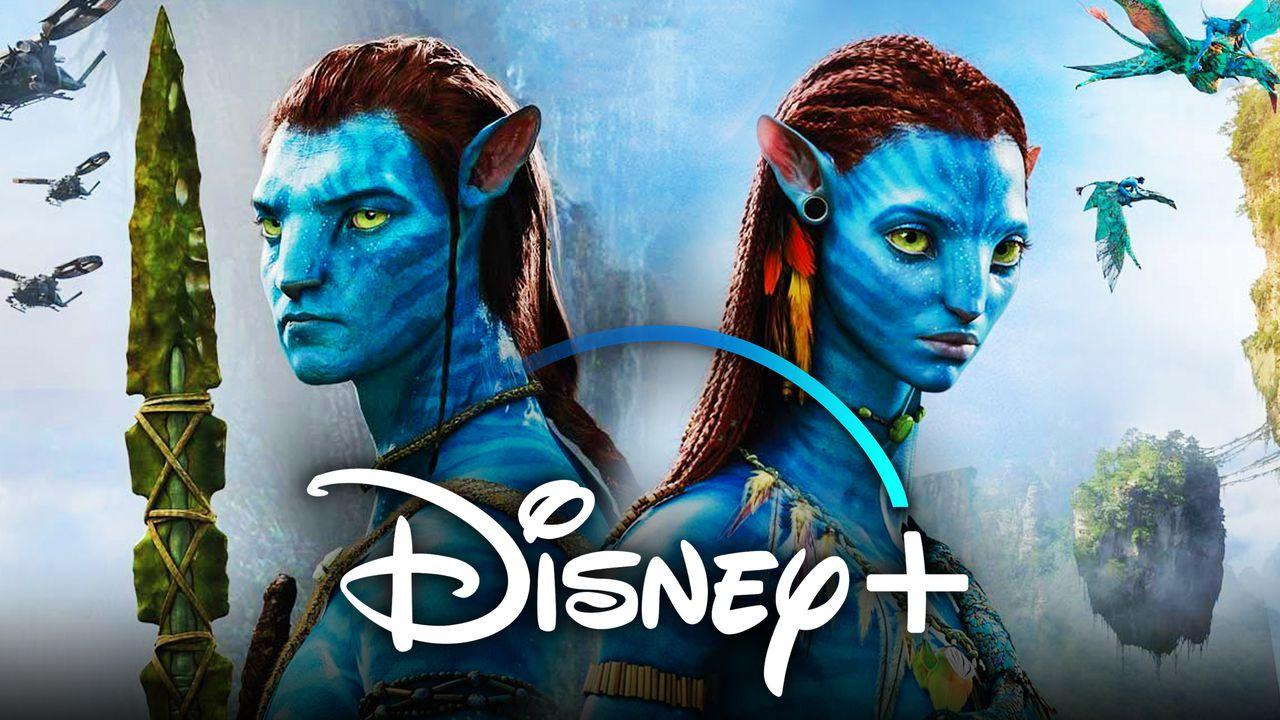 Disney officially announced Avatar: The Way of Water will be released digitally on Tuesday, March 28. But unlike most of the House of Mouse's recent theatrical releases, the record-breaking blockbuster won't be coming to Disney+ on the same day, and will instead follow on a later date.
The Hollywood Reporter noted in its report on the news that the Blu-ray, digital rental, and Disney+ release dates will be announced down the line. Gizmodo made it clear the streaming release will come "eventually, but not for a bit," with no clear timeframe for its Disney+ debut.
The Way of Water's March 28 digital release will come 101 days after its December 17 premiere - longer than the expected 90-day theatrical window. It was because of this typical window that many were expecting Avatar 2 to arrive on Disney+ in March, although that will now fall in April at the earliest.
Speaking with NPR's Morning Edition show, Avatar 2 director James Cameron offered his thoughts on those watching the movie at home instead of in theaters. The record-breaking filmmaker first offered some guidance on how best to view The Way of Water at home for a "good experience:"
"If you watch 'Way of Water' at home on a reasonably large flat-screen TV with a decent sound system and you sit close enough and that way across the room, you're going to have a good experience."
Cameron also emphasized the true importance of the cinematic experience: being free of any distractions from the outside world:
"I think when you start looking at something on a phone, you're sort of missing the point. Going to a movie theater is less about the size of the screen and the perfection of the sound system. And it's more about a decision to not multitask."
When Will Avatar 2 Release on Disney+?
Looking at another one of last year's blockbuster phenomenons, Paramount kept Top Gun: Maverick only in theaters for a fairly standard 88 days as its box office haul continued to grow to almost $1.5 billion. But after that, the studio waited for a further 121 days - 209 days total - before pushing the sequel on Paramount+.
If Disney+ were to take a similar path with Avatar 2 to what Paramount+ did with Top Gun 2, fans could be waiting until as late as July before seeing the Pandoran epic on streaming. 
However, the chances of that are rather slim and a Disney+ debut sometime in the back half of April or early May is far more likely.
Why Avatar 2's Disney+ Release Will Be So Late
Avatar: The Way of Water's late streaming release likely comes down to Disney's expectation to continue profiting from the blockbuster for a while longer. As the sequel's theatrical run winds down and weekly hauls continue to dwindle, Disney will now be able to further its Avatar 2 profits through the digital home release.
Disney recently kept Black Panther: Wakanda Forever as a theatrical exclusive for several weeks longer than most of the MCU's recent releases as its box office total continued to grow. However, when the Marvel Studios sequel did get its home release, the digital and Disney+ debuts came on the same day.
With the House of Mouse holding off on Avatar 2's Disney+ drop until at least a few weeks after the digital release, the studio is clearly anticipating significant sales. And that should come as no surprise after how many records The Way of Water broke in theaters to become the third highest-grossing movie of all time.
Avatar: The Way of Water is still playing in many theaters and will be released on digital platforms on Tuesday, March 28.