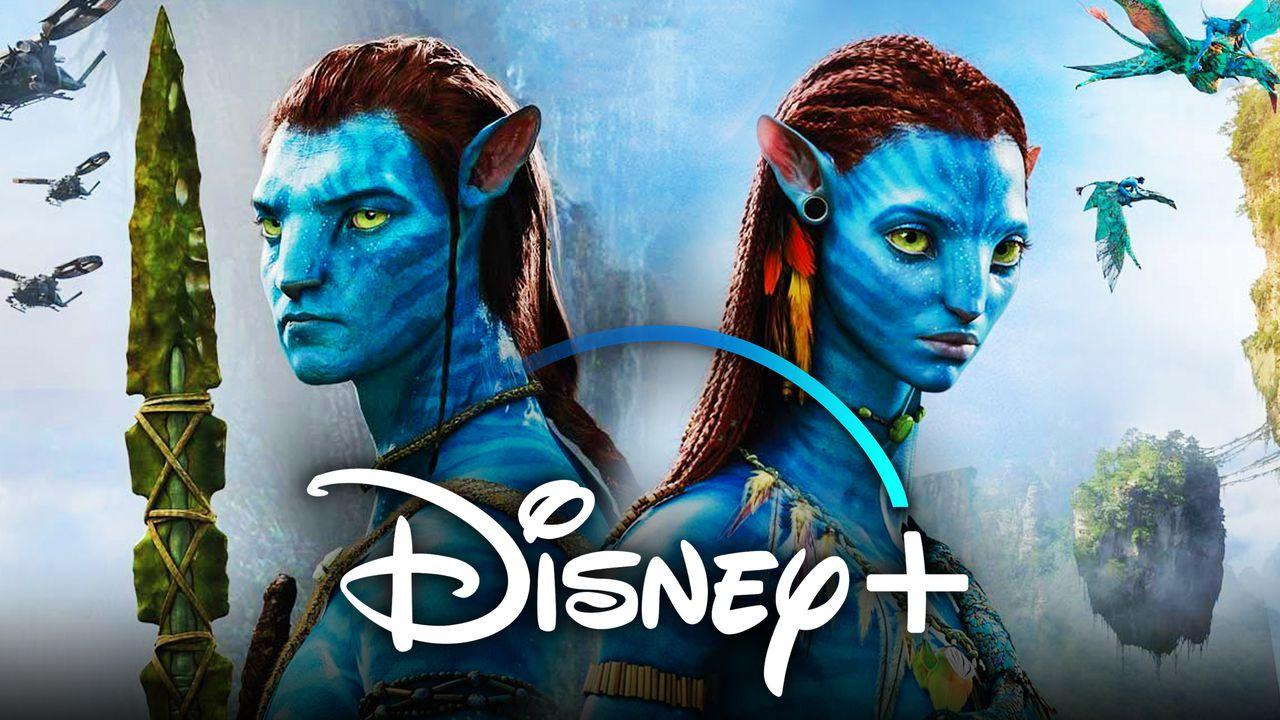 Avatar: The Way of Water director James Cameron has responded to the possibility of an Avatar Disney+ series. 
Given the sequel's record-breaking performance at the box office, it's a worthwhile question, especially now that Disney owns Avatar's 20th Century Studios and has a streaming platform known for its franchise-heavy series.  
So is the blockbuster director interested in expanding Pandora on the small screen? 
James Cameron on Avatar Disney+ Series Odds 
Speaking with the Los Angeles Times, director James Cameron addressed the prospects of an Avatar spin-off series for Disney+, confessing that he doesn't believe the  moviegoing experience is "ever going to go away:"
"I don't think it's ever going to go away, 'cause it's something specific. The deal we make to go and immerse ourselves without distraction, it's like doing yoga or taking a walk in the forest for a couple of hours. There's something about it I still think is sacred."
But apart from the enduring appeal of the theatrical experience, economically speaking, Cameron doesn't think an Avatar's CG reliance makes sense. At least, for "right now:" 
"Right now, the economics don't make sense to spin off any of our CG main characters onto TV. But the cost of these things will progressively come down as we introduce machine deep learning into the processes and make them more automated. Ask me again in five years."
The odds of an Avatar spin-off is a topic the director has addressed before. 
Back in December, he explained to ComicBook.com that the film franchise's "photoreal CGl" characters "doesn't really fit a TV pipeline" model:
"In terms of spinning off from 'Avatar,' the problem is the characters are photoreal CG and it doesn't really fit a TV pipeline kind of model yet."
But again, he isn't saying that will always be the case. 
Instead, he estimates a "minimum five years, maybe more like 10," but only if Avatar "becomes a universe" and "the desire is there:"
"Now, maybe 10 years from now, if we inject enough machine, deep-learning, and A.I. into the process, it might be possible to collapse down from a one year timeline to do a shot, down closer to real time. I don't know if we'll get to real time but I think we might get close enough to do television, but it won't be for, I'd say minimum five years, maybe more like 10. But if 'Avatar' becomes a universe, if it becomes a persistent world for people and the desire is there, yeah. I could see that happening eventually."
Why Disney+ Can't Handle Avatar Yet
Since Cameron has multiple sequels in the works with the intention of expanding the world of Pandora, normally, spin-offs would be part of the conversation. 
But the Avatar franchise has never been normal. 
As Cameron noted, audiences are still going to theaters, and much of Avatar and Avatar 2's appeal is the big screen experience. 
He's also realistic in that the costs would be astronomical and of no financial benefit to the company. After all, Avatar 2 took more than a decade to complete and cost between $350 million to $400 million. 
However, it is fascinating to hear that Cameron isn't opposed to the idea of a spin-off show altogether. 
Throughout his career, he's been just as much of a scientist and inventor as he is a director when it comes to advancing filmmaking.
Clearly, he understands the benefit of serialized storytelling and what it would allow him to do. But at the same time, he also recognizes that the television medium currently can't support what Avatar requires. 
While it remains to be seen if a heavy CGI series will make sense for streaming in 5 to 10 years, whenever it does, directors and storytellers will have Cameron's advancements to thank. 
Avatar: The Way of Water is playing in theaters worldwide.
LATEST NEWS
TRENDING