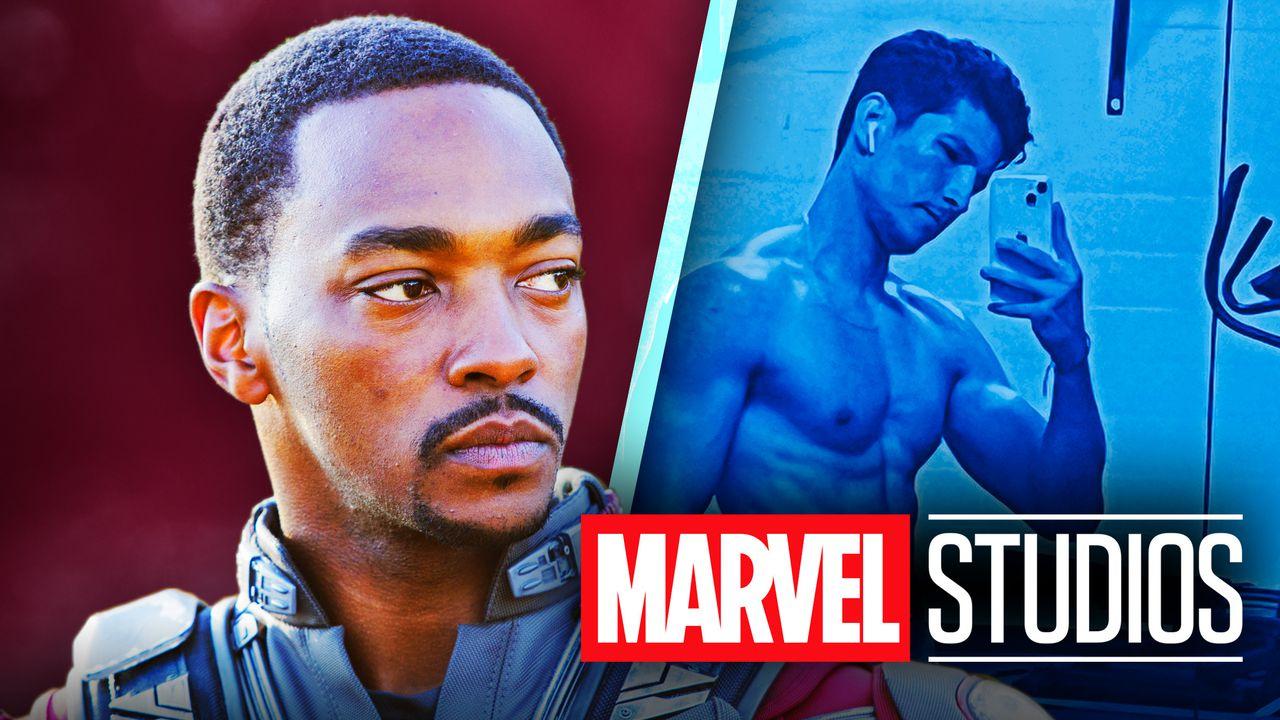 Anthony Mackie's replacement as the MCU's Falcon, Danny Ramirez, shared a thrilling look into the physical progress he's making for his role ahead of Captain America: New World Order.
Danny Ramirez is prepping for his Joaquin Torres to take over the mantle of Falcon in the MCU once Sam Wilson's wings fell into his possession in Episode 5 of The Falcon and the Winter Soldier.
Captain America 4 director Julius Onah even confirmed this move for Ramirez's character after the sequel was promoted at the 2022 D23 Fan Expo, teasing some exciting developments for the Phase 4 newcomer.
And with this promotion comes plenty of new responsibilities on the physical front, especially with Mackie already teasing his own shirtless moment in his first MCU solo movie.
New Falcon Star Looking Swole for Captain America 4
MCU star Danny Ramirez shared a selfie from the gym on Twitter, updating fans on his progress toward getting into shape for his role as Joaquin Torres.
The character will officially be taking over the Falcon mantle from Anthony Mackie's Sam Wilson after Wilson was promoted to be the MCU's new Captain America, with Ramirez joining his second MCU production after The Falcon and the Winter Soldier.
Torres showed off his 6-pack abs and muscular build as he finished a workout, even shouting out his muscular MCU co-star, Kang actor Jonathan Majors, in his caption and hashtag:
"Here's an update… #JonathanMajorsSetTheBarTooHigh"
Ramirez Ready for Captain America 4 Glory as Falcon
Danny Ramirez is far from the first MCU star to get in amazing shape for a role in the super-powered franchise, joining fellow co-stars like Ryan Reynolds and Chris Hemsworth from projects close to his in the release schedule.
He's also quite familiar already with this kind of workout routine after playing Navy pilot Fanboy in 2022's hit summer blockbuster Top Gun: Maverick, for which he had his own shirtless moment as part of the viral beach football scene.
While there's no way to predict whether Ramirez will have his own shirtless moment alongside Anthony Mackie in Captain America 4, he's ensuring that he's ready for the spotlight should it happen. 
This is likely one of the only teases he can reveal considering how secretive Marvel Studios is with this sequel's story, although it's becoming evident that this new Falcon will be no small player in the film's plot.
With filming beginning for the Phase 5 blockbuster in the very immediate future, Ramirez looks ready to take on any action required of him as he embraces a new level of responsibility with his MCU hero.
Captain America: New World Order is set to release in theaters on May 3, 2024.