The Mandalorian spin-off Ahsoka just added another villain to its Disney+ cast.
Rosario Dawson's Ahsoka will face a stacked cast of villains in her upcoming Mandalorian spin-off that will be headed up by Lars Mikkelsen, who reprises his Rebels role as Grand Admiral Thrawn, this time in live-action.
The series has also been said to feature The Mandalorian's Morgan Elsbeth in a major villainous way after she was revealed to serve Thrawn in "The Jedi" episode that featured Dawson's Ahsoka for the first time.
The two familiar characters come alongside actor Ray Stevenson, who joined the cast in February 2022 ahead of production as a villainous admiral.
Ahsoka Casts New Thrawn-Related Villain
According to Deadline, actor Wes Chatham joined the cast of Disney+'s Ahsoka as the right-hand man to Lars Mikkelsen's Admiral Thrawn.
Chatham previously appeared in both installments of The Hunger Games: Mockingjay, The Expanse, and Christopher Nolan's Tenet.
The actor joins Ahsoka's arsenal of villains that already includes Mikkelsen's Thrawn and Diana Lee Inosanto's Morgan Elsbeth. They come alongside new two new lightsaber-wielders, Ray Stevenson's Baylan Skoll and Ivanna Sakhno's Shin Hati, who will work with Thrawn, Elsbeth, and presumably Chatham's character.
Warning - The rest of this article contains spoilers for The Mandalorian Season 3, Episode 7.
The news of Thrawn's right-hand man casting comes after the latest episode of The Mandalorian briefly featured actor Xander Berkeley as Gilad Pellaeon - a Legends character who has long served as the right-hand to the blue villain.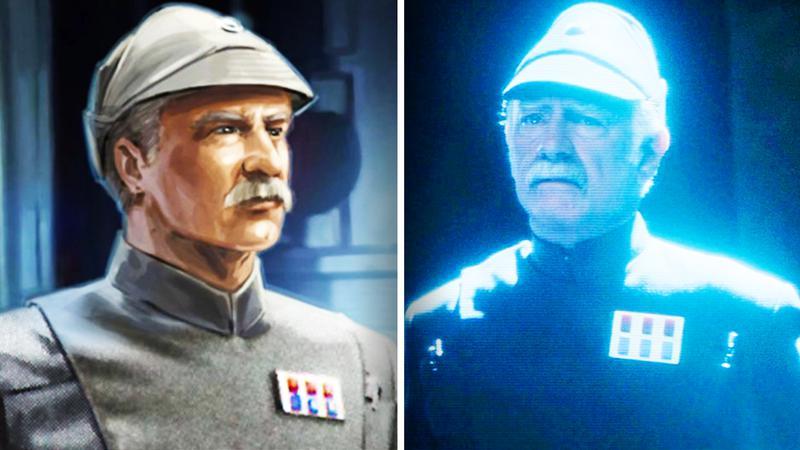 Grand Admiral Thrawn's Huge Influence Emerges
Thrawn's presence in the Star Wars galaxy has been rapidly growing recently after years of radio silence since he was namedropped in The Mandalorian Season 2. A meeting of Moff Gideon and other Empire leaders made it clear that despite his current absence, Thrawn still sits at the top as the apparent "Heir to the Empire."
That conversation even saw his Legends right-hand man Gideon Pellaeon promising "Grand Admiral Thrawn's return will herald in the re-emergence of [their] military," so clearly he continues to be seen as a formidable leader among the remnants of the Empire.
Although Pellaeon may not end up being the right-hand to Thrawn in Ahsoka, with that role instead going to Wes Chatham's mysterious character, he does appear to have some loyalty to the Chiss villain. One can only wonder if he too will end up making his return in the Jedi-centric Disney+ spin-off as another aid of Thrawn's.
With Thrawn catching his biggest namedrops yet in the latest episode of The Mandalorian, Lucasfilm is clearly eager to set the stage for his live-action debut in Ahsoka. And when that comes about it will be with a slew of followers including several new lightsaber users.
Ahsoka is set to hit Disney+ in August.