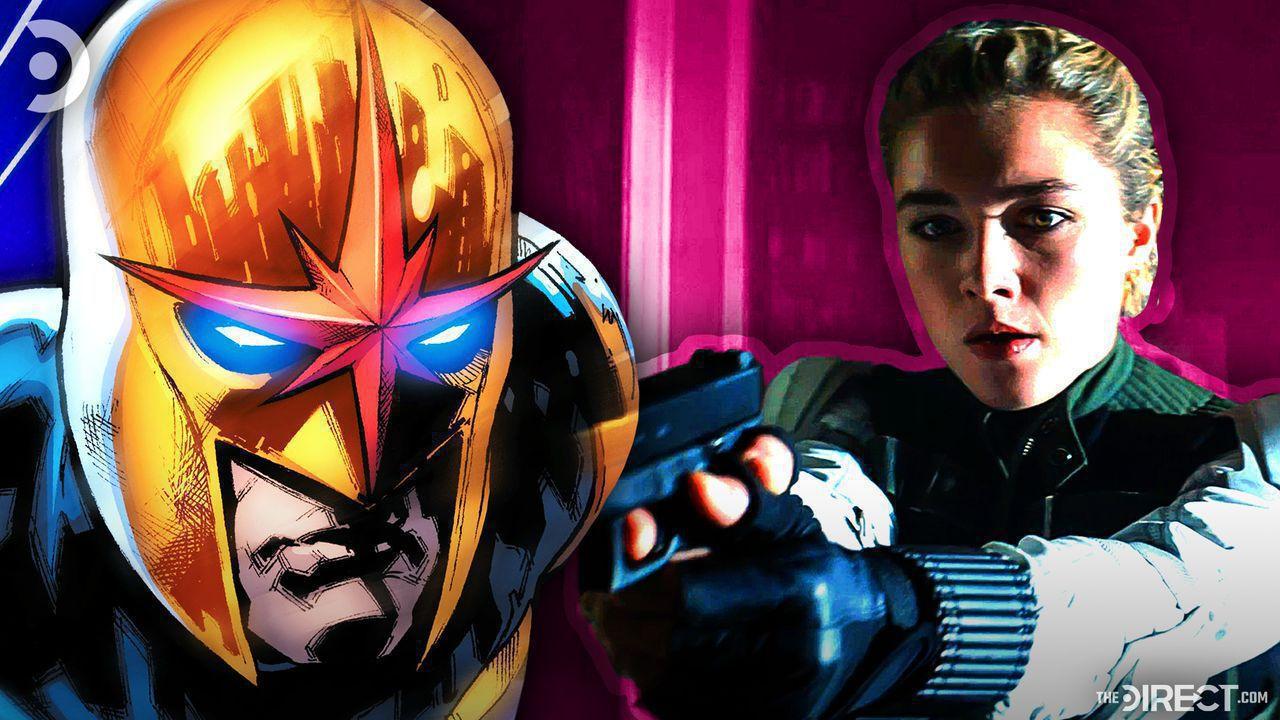 Just like athletes can have a "breakout" season, the MCU has seen no shortage of breakout characters itself.
Phil Coulson evolved from brief cameos to playing a pivotal role in The Avengers and Agents of  S.H.I.E.L.D .
Yondu Udonta's role evolved from side-character to father figure in Guardians of the Galaxy Vol. 2 .
And who could have foreseen a side-villain like Nebula going through a compelling arc that came to fruition in Marvel's large scale event in Avengers: Endgame ?
These characters proved to break out into more significant roles than perhaps their creative visionaries foresaw. In this feature from The Direct, we're predicting the next group of breakout characters of the MCU roster.
Yelena Belova
At first believed to be a one-time appearance, Florence Pugh's Yelena Belova will debut in Black Widow and now, according to new developments, could become a lasting staple of the MCU roster . We know that Natasha Romanov's story arc is finite, given the events of Avengers: Endgame , but there was always the likelihood that her solo film could serve as the starting point for other supporting characters.
Yelena Belova stepping into the void left by Black Widow would be a coherent shift, and the "passing of the torch" process serves as a perfect means of accomplishing that transition. Yelena's affiliation with the Thunderbolts, A.I.M, and S.H.I.E.L.D. (to name a few) in the comics leaves plenty of inspiration for Marvel Studios to adapt.
Yelena accepting the mantle of "Black Widow" from Natasha aligns with what appears to be a connecting theme for the next phase of the MCU. If Yelena is prime for a larger presence in Phase 4 and beyond, then it is only right for her predecessor to mentor her ahead of that transition. It's a formula that has worked in the past for Marvel, and it could also work for our next breakout character.
Ms. Marvel
If you weren't familiar with Kamala Khan before, then chances are you will be soon enough. With a Disney+ series already announced and an appearance in the upcoming Marvel's Avengers video game, Ms. Marvel is shaping up to be a household name of Marvel's future. And that was even before The Direct exclusively reported that Kamala Khan would be appearing in Captain Marvel 2 .
Case in point: Ms. Marvel is slowly getting the starting minutes just like the future face of a team franchise would.
Her reported supporting role in the Captain Marvel sequel is further evidence of the theme of legacy in the next phase of the MCU. Much like Tony Stark mentored Peter Parker for his newly bestowed Avenger role, Carol Danvers can achieve the same here for Kamala Khan. If Marvel Studios has their sights set on their own version of the "New Avengers," it's a safe bet to assume they're eyeing Ms. Marvel to be a fixture of that team.
Moon Knight
Marvel Studios answered the call of loyal fans when they announced that Moon Knight would make his introduction into the MCU with his own Disney+ series. While the official casting process is still ongoing, household names have been rumored to be in play to portray Marc Spector , signaling just how significant his introduction is meant to be.
What makes Moon Knight a potential breakout candidate are the layered attributes he possesses as a character. His millionaire entrepreneur status and his leveraging of wealth for his equipment has drawn comparisons to DC's Batman, and he has superpowers much like other heroes, but he also has multiple identities, something not yet fully explored throughout the MCU.
Should Marvel Studios fully explore Marc Spector's use of multiple identities, alongside his backstory of being a mercenary and former CIA agent, it would give the MCU a new and complex character that the larger fan base could become invested in.
Valkyrie
"As new king, she needs to find her queen. That will be her first order of business. She has some ideas. Keep you posted." The Valkyrie actress said it best herself when Tessa Thompson took the stage after Thor: Love and Thunder was announced at 2019's San Diego Comic Con, so it shouldn't be a surprise to see her listed as a potential MCU breakout character.
While Valkyrie already became a fan favorite in Thor: Ragnarok and saw screen time in Avengers: Endgame , the belief here is that her presence will help Marvel Studios create the next team-up that can carry the future of the MCU. Her affiliation with the Defenders and particularly Misty Knight in the comics could propel Marvel Studios in adapting said teams after it's previous run on Netflix.
MCU's Phase 4 and beyond will make diversity and on-screen representation a focal point , and Valkyrie will be a key character leading that charge for Marvel.
Nova
The events of Avengers: Endgame left the door wide open for the future of the MCU, and it's allowed Marvel Studios to leverage its roster of characters for future introductions. One character that may finally be given his due is Nova, and the current state of the MCU makes his possible introduction a logical one.
One of the latest reports states that a Nova project is in early stages of development , but which version of the cosmic hero remains to be seen. The MCU could welcome either Richard Rider or Sam Alexander to the fold, and it could be accomplished via a film or live-action show (which is also unknown). With the Nova Corps already being established through Guardians of the Galaxy and the MCU's shift towards the cosmic landscape, Nova's introduction makes too much sense.
Thor mentioned in Avengers: Infinity War that Thanos had decimated Xandar while retrieving the Power Stone, but could there be one last living member of the Nova Corps alive? If Marvel Studios wants to evolve its roster of cosmic heroes, there's no better addition than Nova, who would surely be welcomed when (not if) the next "Avengers-level threat" ravages the MCU .
LATEST NEWS
TRENDING