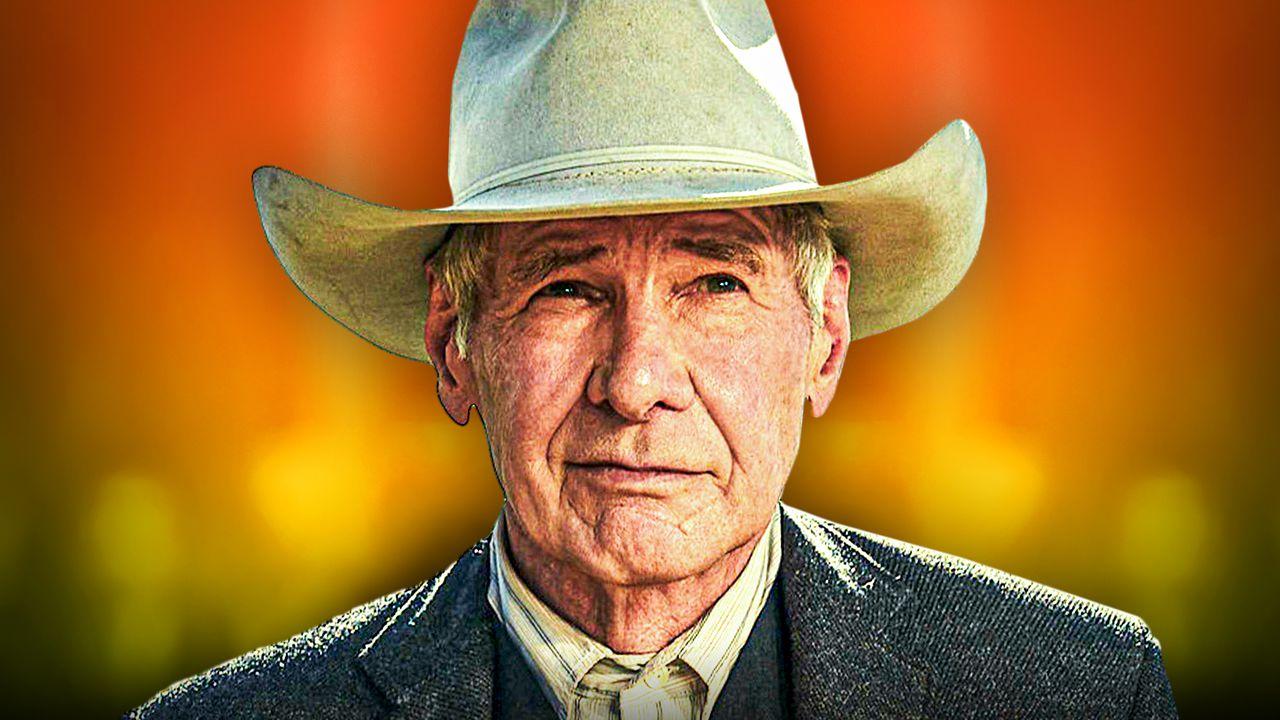 Season 2 of Paramount's Yellowstone spinoff prequel, 1923, will be coming to TV screens sometime in the future.
The second installment of the hit series was already confirmed in February 2023, and it will focus on continuing the story of the Duttons prior to the events of Paramount's flagship show, Yellowstone.
Unfortunately, Season 2 is currently at a halt due to the Writers Guild of America (WGA) and Screen Actors Guild (SAG-AFTRA) strikes, but here are all of the details that fans need to know regarding the upcoming batch of episodes.
1923 Season 2 Release: When Will It Come Out?
Taylor Sheridan's Yellowstone universe has seen its fair share of success throughout its three TV shows that have all been released up to this point.
The series premiere of 1923 even broke records on the Paramount+ streaming service, being watched by 7.4 million viewers.
This led to the company automatically renewing the Western drama for a second season.
Season 2's production was supposed to begin in Butte, Montana in June, but according to NBC Montana, the project was "delayed indefinitely" due to the WGA and SAG-AFTRA strikes before filming could start.
Prior to this delay, the second season was supposed to be released exclusively on Paramount+ sometime around the end of 2023 or even the early months of 2024.
There was never an official release date, but now that production was delayed and there is no way to predict when the strikes will end and it will start, Season 2 probably won't come out until late 2024.
This may sound fast, but Season 1 didn't begin filming until August 2022 and it was able to debut on December 18, 2022, so if Season 2 can begin filming somewhere in the first few months of 2024, it seems likely that it'll be able to hit screens before the year is over.
How Many Episodes Will 1923 Season 2 Have?
Season 1 of the Harrison Ford-led Western consisted of eight episodes in total, and Season 2 is also expected to have eight episodes as well.
It is important to note that Season 1 was split into two four-episode halves. Episodes 1-4 were released every Sunday between December 18, 2022, and January 8, 2023, and then roughly a month later, Episodes 5-8 began coming out every Sunday starting February 5, 2023.
It is unclear whether Season 2 will follow this same format. However, with the current delays, and the fact that Season 5 of Yellowstone is doing the same, it would definitely help Paramount get the episodes out to fans earlier, so the company may elect to split the upcoming installment into halves again.
This means that, like Season 1, four episodes of Season 2 will come out, and then the last four episodes will be released following a short break.
1923 Season 2 Cast: Who Will Return?
Season 1 of 1923 included a large slate of important characters played by a large number of actors who are considered in the A-list of Hollywood.
Most of the main cast was already confirmed to be returning for Season 2, which will still be led by veteran actors Harrison Ford and Helen Mirren.
Ford himself shared how "excited" he is to return for Season 2 in an interview with The Hollywood Reporter, also adding that the hard work on Season 1 was "worth it:"
"So '[Shrinking]' came along, and then, very quickly after that, '1923' came along. I took the job without a script on both of them, on faith that the people who created the projects were going to deliver me a good script. I really didn't realize how much work '1923' was going to be, and I absolutely feel it's worth it. I'm excited to do another season of both."
Mirren also talked about returning for Season 2 in an interview with Town & Country. She specifically mentioned that the show getting renewed was "very happy news as far as [she] was concerned."
The actress also talked about what she is expecting going into the upcoming installment, saying that it "is a journey into the unknown:"
"Doing this sort of work is a journey into the unknown. I'm fascinated to see where Cara [Dutton] is going to go. Taylor [Sheridan] did say she is very much of her era, she's looking after the house. That is what her job is. But then he said, 'Wait, things are going to happen.' So we'll see."
A lot of the supporting cast will be returning for the upcoming installment as well considering how vital their characters are in telling the story of the series.
That being said, here are all of the actors and their respective characters that fans can expect to see in Season 2 of 1923:
Harrison Ford - Jacob Dutton
Helen Mirren - Cara Dutton
Darren Mann - Jack Dutton
Brandon Sklenar - Spencer Dutton
Julia Schlaepfer - Alexandra
Sebastian Roché - Father Renaud
Aminah Nieves - Teonna Rainwater
Michelle Randolph - Elizabeth Strafford
Robert Patrick - Sheriff William McDowell
Jerome Flynn - Banner Creighton
Timothy Dalton - Donald Whitfield
What Will Happen in 1923 Season 2?
The main conflict of Season 2 will most likely be between the Duttons and Donald Whitfield.
Whitfield became one of the biggest antagonists of the entire Yellowstone franchise when he came into the fold in Season 1.
Since he paid property tax on the Dutton Ranch at the end of that season, the ranch will come into his possession if the Duttons do not pay him back.
However, in classic Yellowstone fashion, fans know that Jacob, Cara, and the rest of the Duttons will pull out all of the stops in order to keep their ranch, so Season 2 has the potential to be all-out warfare.
How Many Yellowstone Spin-Offs Are There?
There are currently only two released Yellowstone spin-offs (1883 and 1923), but creator Taylor Sheridan already has at least four more shows planned out for the near future.
Some of these projects are way further along than others, but they have at least been confirmed via Sheridan or Paramount.
1.) 1883
1883 was a limited series that was already released on Paramount+ in 2022.
The show starred Tim McGraw and Faith Hill as James and Margaret Dutton, the ancestors of Kevin Costner's John Dutton.
The story of this show told of how the Yellowstone Dutton Ranch came to be as James and Margaret ventured west toward Montana after the Civil War. There will be no other seasons of 1883 moving forward.
2.) 1923
Aside from 1883, 1923 is the only other Yellowstone spin-off that has been released at this point.
However, the series is not yet finished and will be returning for a second season that will most likely come out in late 2024.
 3.) Lawmen: Bass Reeves
Lawmen: Bass Reeves is the only project on this list that will not focus on the Dutton family in some form or fashion.
Instead, it is set to be an anthology series about the real-life Bass Reeves, the first Black U.S. Marshal, and will tell the story of how he captured so many criminals in a time when the West was running wild. Subsequent installments will focus on other iconic names in the history of Western lawmen.
Season 1 of Lawmen: Bass Reeves actually finished filming before the Screen Actors Guild (SAG-AFTRA) strike began, so it is supposed to come out sometime in the remaining months of 2023.
Season 1 will star David Oyelowo as Marshal Reeves and Dennis Quaid as Deputy U.S. Marshal Sherrill Lynn, and some official still images have already been publicly released.
4.) 6666
6666 may end up being the sequel series to the flagship Yellowstone show since it is set to end after Part 2 of Season 5 airs.
Due to the fact that some of the ranch hands from the Dutton ranch are actually traveling down to Texas to use land leased to them by the 6666 ranch, that storyline could very well lead into the upcoming spin-off.
However, fans can expect to see Jefferson White's Jimmy as he now works there, as well as his fiance, Kathryn Kelly's Emily.
5.) 1944
The next spin-off show in the timeline that will follow 1923 will be 1944, and while not much is known about it at all, some speculation can be made as to what it will be about.
Since the series is set in 1944, it will likely showcase how the Duttons were able to survive The Great Depression (which took place from 1929-1941), as well as World War II (which lasted from 1939-1945).
This period in American history is extremely rich with potential as it is, but it also means that some characters from 1923 could appear in this upcoming show as well, seeing as how they are set just 21 years apart.
6.) Matthew McConaughey Spin-Off
Not much at all is known about the Matthew McConaughey-led Yellowstone spin-off except that it is supposed to be set after the flagship series.
The news of McConaughey's involvement was confirmed by Paramount Media Networks head Chris McCarthy in June.
Taylor Sheridan revealed in an interview with The Hollywood Reporter that he and McConaughey had been in contact for "years," but that the actor expressed his interest in joining the franchise after "watching Yellowstone:"
"We had a few conversations over the years, and spitballed a few ideas. Then he started watching 'Yellowstone' and responded to it. He was like, 'I want to do that.' And by that he meant diving into a raw world clashing up against the modern world. And then I said, 'Buddy, that we can do.'"
In the same interview, Sheridan also admitted that McConaughey would be "a natural fit" for his role in the upcoming series. 
---
Season 1 of 1923 is available to stream on Paramount+.