Yellowstone star Luke Grimes provided an update on the status of Season 5 Part 2 of the show, and right now, things aren't looking good.
Paramount's modern-day Western drama is currently in the midst of its fifth and final season. 
The last episode that aired on TV was the mid-season finale and after some behind-the-scenes drama regarding series creator Kevin Costner and Taylor Sheridan, it was confirmed that Part 2 of the current installment would end the main series altogether.
It was also confirmed that no matter what, Cosnter will not return to the main franchise or any of the spin-off shows after the upcoming batch of episodes.
Filming for Part 2 was scheduled to begin earlier this year in March, but due to disagreements over Costner's filming schedule, the production window was ultimately pushed back.
Season 5 Part 2 Still Hasn't Been Filmed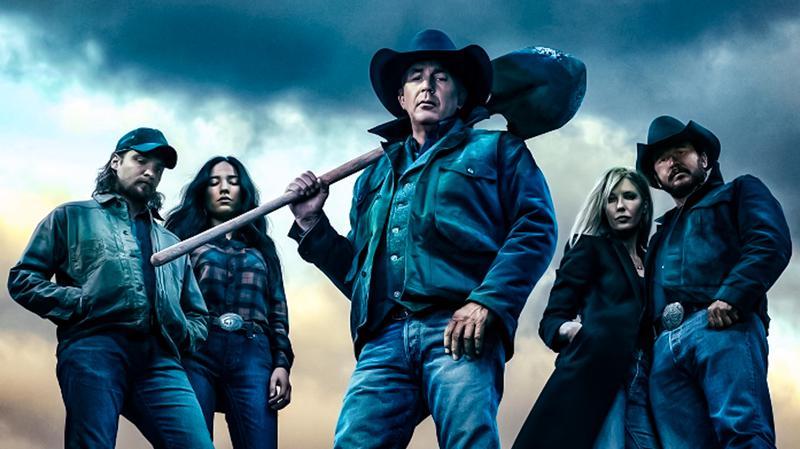 In an interview with People that took place prior to the Screen Actors Guild (SAG-AFTRA) strike, Yellowstone star Luke Grimes sat down and gave a disappointing update regarding the second half of the final season.
Grimes, who portrays Kayce Dutton in the series, revealed that Part 2 of Season 5 still has not begun filming, and also added that the reasoning was "the writers' strike:
"We have not [started filming the second half of Season 5] because of the writers strike."
The actor then went on to say that he believed filming would resume as soon as the strike ends, but there obviously will be another roadblock due to the actors' strike that has since taken place and is currently ongoing:
"I think we would be if it weren't for that. But that takes precedence over everything. They got to get that all sorted, and then we'll be getting after it."
As previously mentioned, Part 2 was set to begin filming in March, but that continued to be pushed back due to disagreements between lead star Kevin Costner and series creator Taylor Sheridan.
Paramount was originally eyeing a November 2023 release for Part 2 of Season 5, but since filming can't begin until the strikes are over, it is extremely unlikely that the deadline will not be hit.
When Will Part 2 Actually Begin Filming?
Assuming that Kevin Costner will be available to film Season 5 Part 2 of Yellowstone when the strikes end, that part of the production will likely begin as soon as the writers' and actors' strikes are over.
Some reports have stated that negotiations between the parties involved in the strikes may not begin until as late as early 2024, but recent developments suggest that the entertainment studios may be ready to talk to the guilds again sometime soon.
Even if the strikes ended sooner rather than later, and filming went extremely smoothly and didn't take as long as normal, the show still has to go through post-production before it is ready to hit TV.
Because of the strikes and all that has gone on behind the scenes of Yellowstone lately, it is safe to assume that Part 2 probably won't be released until sometime in 2024.
If the strikes do end soon, fans could expect to see the final episodes of the show as early as the very beginning of the calendar year, but if they do continue to around the beginning of the year, it would obviously be even longer.