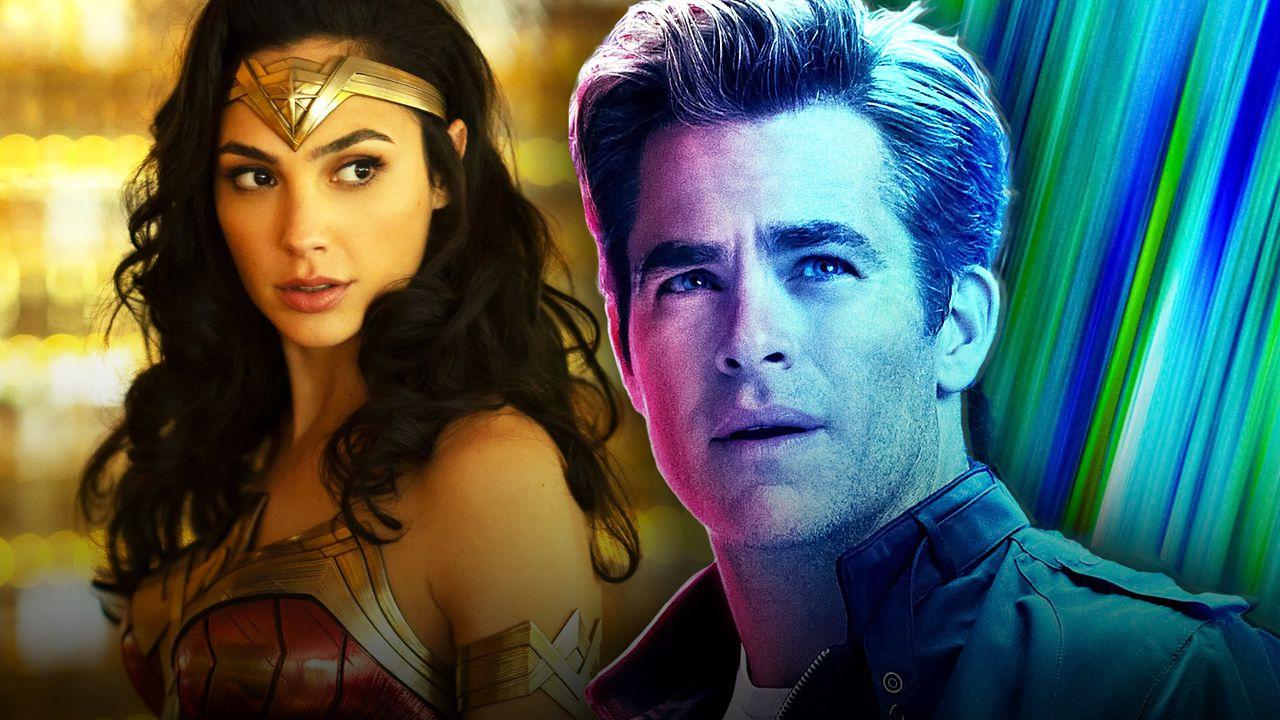 Gal Gadot's Wonder Woman franchise remains one of the highlights of the DC Extended Universe, even taking into account the mixed reception to 2020's Wonder Woman 1984. Teaming up with director Patty Jenkins and co-star Chris Pine on both movies, Gadot and the team at Warner Bros. now look to the future with Wonder Woman 3 already set for development.
With plenty of other entries coming before it such as Black Adam and Shazam!: Fury of the Gods, Wonder Woman 3 will likely remain mostly a mystery for the foreseeable future. Gadot hinted that the team is aiming to start shooting the film in Summer 2023, leaving more than a year for the story and cast of characters to come to full fruition.
Fans are curious about what time period Wonder Woman 3 will use for its story, and there are questions about who will join Gadot in the cast other than original Wonder Woman star Lynda Carter. Unfortunately, that ensemble likely won't include one of the franchise's biggest names according to the actor himself.
Chris Pine on Wonder Woman 3 Comeback
DCEU star Chris Pine spoke with USA Today about a potential return to the role of Steve Trevor for Warner Bros' Wonder Woman 3.
Pine recently worked with Wonder Woman director Patty Jenkins on the 2019 miniseries I Am The Night, where he got to learn more about how Jenkins works on her craft. The actor saw how much confidence Jenkins had in "letting her opinions be known and a collaborative spirit," although he didn't take any specifics away from how to best succeed behind the scenes:
"What I learned from Patty is that she just has such confidence in letting her opinions be known and a collaborative spirit, in terms of getting what she wants done. You are working with a bunch of people who are great at their respective crafts, so you have to give them the space to do what they can."
When asked about a potential return as Steve Trevor in Wonder Woman 3, Pine admitted that he doesn't think he'll be back for the third movie. He feels fairly certain that Steve is gone for good, but he gives his best wishes to everyone involved in the threequel:
"I think poor Steve is dead, but I wish them all the best on the third one."
Chris Pine Likely Done as Steve Trevor
Although Chris Pine played a key supporting role in 2017's Wonder Woman as Diana Prince's love interest, Steve Trevor met his gruesome end during the final fight of that first solo movie. His return in Wonder Woman 1984 was a hot topic of discussion amongst fans due to his consciousness inhabiting a random guy's body before Diana renounced her wish and left him behind.
Having already "come back" from the dead once, Warner Bros. would seemingly be playing with fire by bringing him back to life a second time, regardless of his emotional bond with Diana. Pine sees this same trend potentially becoming a problem if he comes back for a third movie, coming to terms with the fact that his DC character is undeniably dead.
On top of his death, Gadot shared her feelings about Wonder Woman 3 using a present-day setting, more than 100 years after the first film's World War I setting. Should this happen, Pine almost certainly won't get to come back to his role for a third time, but he holds no ill will whatsoever towards his friends and coworkers as he wishes nothing but success for them in the future.
Wonder Woman 3 is in the early stages of development for Warner Bros. Both Wonder Woman and Wonder Woman 1984 are available to stream on HBO Max. 
---