Having spent the last few decades at the forefront of cinema - or the theme park industry if Martin Scorsese has anything to say about it - the comic book movie world has sucked in almost every major face in Hollywood. From veteran actors like Joaquin Phoenix to industry newcomers such as Tom Holland - who hasn't had a Marvel or DC role at this point?
With Marvel Studios preparing to debut two more massive franchises in the X-Men and Fantastic Four, there is sure to be an influx of MCU casting opportunities on the way in the coming years. One such role is Wolverine, who may be among the toughest to cast given the popularity of Hugh Jackman's portrayal of the Mutant hero.
In Marvel Comics, Wolverine is pictured as a short and stocky individual with a no-nonsense attitude. Countless names have been thrown around to take on the role based on this description, including Taron Egerton and Daniel Radcliffe.
Wolverine is expected to join the MCU in the coming years, with reports indicating he could appear as soon as next month in Doctor Strange in the Multiverse of Madness. Casting rumors and speculation are running rampant; on top of those reports, one Hollywood legend thinks Radcliffe would be a great choice.
Sandra Bullock Offers Thoughts On Wolverine Casting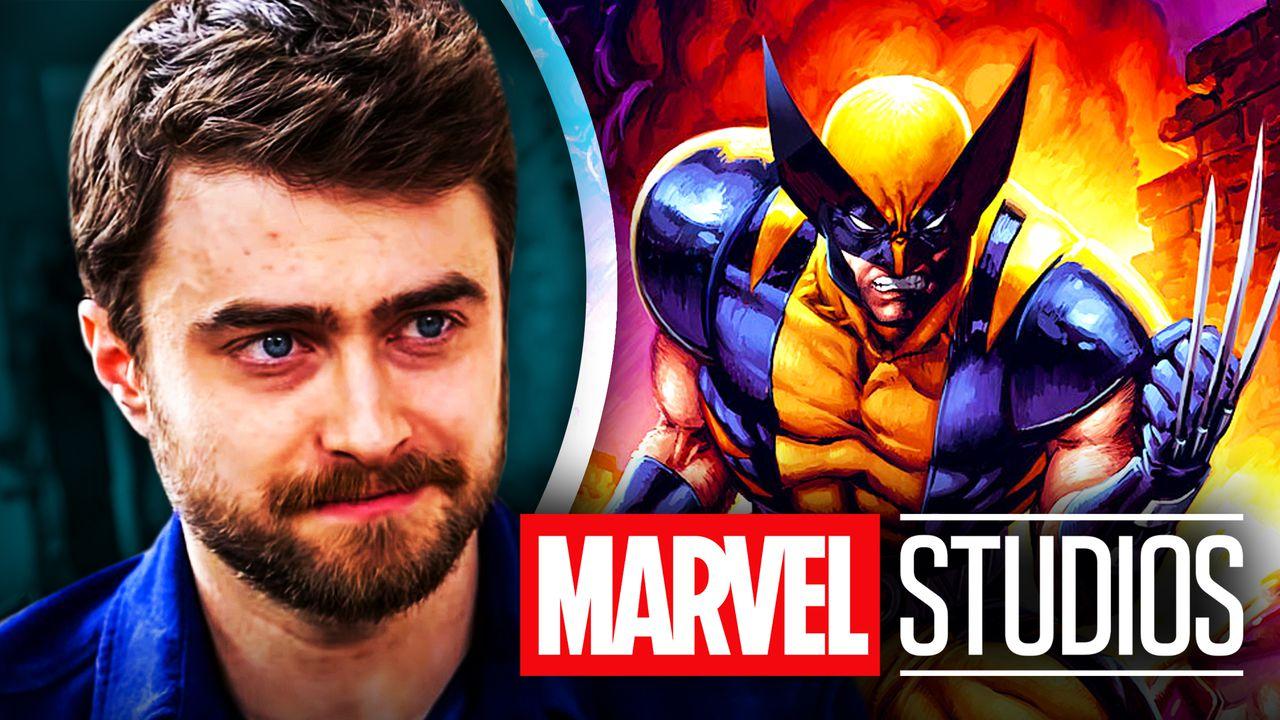 The Lost City stars Daniel Radcliffe and Sandra Bullock recently sat down with It's Gone Viral to discuss their recent action-comedy. The Harry Potter star was once again asked his thoughts on calls for him to play the MCU's Wolverine, and Bullock showed her full support for the casting.
After Radcliffe joked with the interviewer about his rumored Marvel casting, Bullock asked him why he doesn't "just do it," before going on to encourage Marvel to "just f***ing cast him:"
Interviewer: "I mean, Dan it must have been weird waking up to find you were cast as Wolverine."

Radcliffe: "Mate that's been happening to me semi-annually for the last three years."

Bullock: "Why don't you just do it?"

Radcliffe: "Because no one's asking me in reality Sandra. It's just like Twitter speculation."

Bullock: "Wolverine people, can you please just f***ing cast him. Just do it. Stop tiptoeing around and having people ask at press junkets. Just cast the man. 
Are Radcliffe and Bullock Coming to the MCU?
Daniel Radcliffe remains a controversial choice for Wolverine among MCU fans. While many praise him as an inspired choice due to his acting ability, short stature, and Wolverine-esque facial hair, others question if the British actor could pull off Logan's mannerisms and Canadian accent. 
The Lost City may be the actor's biggest role since his childhood days in Harry Potter, so only time will tell where his career will go from here. Even if Radcliffe isn't the right choice to bring Wolverine to the MCU, there are plenty of other Marvel roles he may be better suited for, such as Gambit, Cyclops, and Union Jack. 
Sandra Bullock appears to be completely on board for Radcliffe to play the MCU's Wolverine, although it's unclear if she herself is familiar with the character and source material, or if she's simply rooting for her The Lost City co-star.
The legendary actress has herself been rumored for several comic book roles in the past, including Madame Web and Wonder Woman. Although she has previously described herself as not being "Marvel material" and confirmed she has never been approached for a heroic role, so the odds of Bullock joining the MCU look bleak, to say the least.
The Lost City is playing now in theaters around the world.