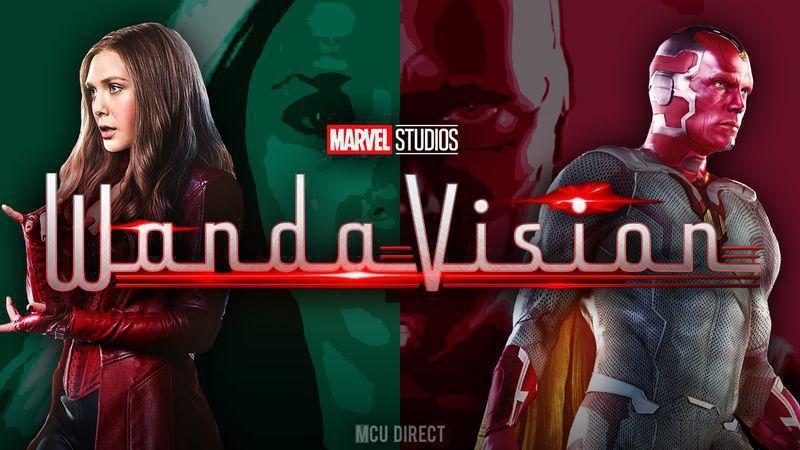 The future of the Marvel Cinematic Universe will be reliant on Disney+ as a platform to expand their storytelling beyond movies to episodic series. Marvel Studios has already announced a multitude of shows that they'll be producing for the service , including The Falcon And The Winter Soldier , Loki , and Ms. Marvel . Another one of these shows, "WandaVision," is being said to offer up a unique plotline about Wanda Maximoff (portrayed by actress Elizabeth Olsen) using her Scarlet Witch powers in some way to deal with the loss of her android romantic interest, Vision (portrayed by Paul Bettany). The series has already begun production, as the first set photos revealed Olsen's Maximoff and confirmed the inclusion of a potential S.H.I.E.L.D. replacement in the MCU .

The WandaVision series was officially announced in April of 2019 and, up until this point, was planned to be released in Spring 2021. Now, a new video officially-released by Disney themselves has confirmed that the series' release has been moved up to the new year.
CONFIRMATION
The official Disney+ account has shared a video highlighting the upcoming shows and movies that are planned to release on the service in the new year. At the 0:38 mark for a brief second, the WandaVision title and official concept art can be briefly seen, confirming that the series is now set to drop in 2020. There were no specifics about the release window included in the video.
Is this not what 2020 vision means? From #ToyStory 4 and Aladdin to #LizzieMcGuire and WandaVision, here's a look into our future at the blockbusters and Originals coming to #DisneyPlus this year. pic.twitter.com/QHGMHat89n
WHAT THIS MEANS
The noticeably-lacking 2020 for the MCU is now a little more full, as four properties will now be released in the coming year ( Black Widow in May, The Falcon And The Winter Soldier in the Fall, The Eternals in November, and now WandaVision at some point). While the exact 2020 release window for WandaVision is unclear, one can begin to narrow it down based on what has already been laid out by Disney and Marvel Studios. Since The Falcon And The Winter Soldier series was presented before WandaVision in this new announcement video, it is safe to assume that the Sam Wilson & Bucky Barnes team-up series will be released before Scarlet Witch's and Vision's own series. It's been previously reported that The Falcon And The Winter Soldier's first episode will be released in August and that the series as a whole will consist of six episodes. Considering this as well as the fact that Disney does not want their MCU shows to overlap with one another, one can forecast that WandaVision will release no earlier than October.