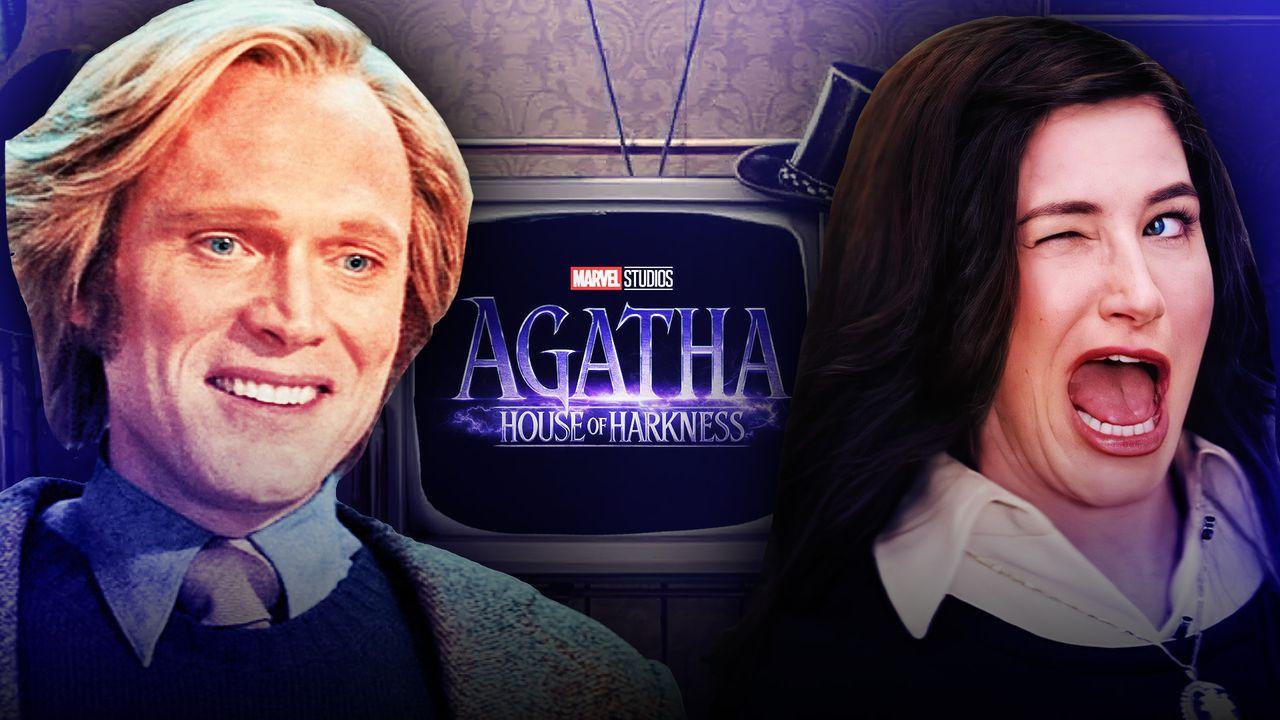 Disney+ Day delivered exciting news for the small screen future of the Marvel Cinematic Universe. 
Marvel Studios dominated the special showcase by officially confirming four new projects while giving exclusive looks at its upcoming slate on the streaming service.
After first being the subject of many reports, Marvel Studios finally confirmed that Kathryn Hahn's Agatha Harkness will receive her own spinoff series called Agatha: House of Harkness, leaving diehard WandaVision and MCU fans excited about the character's future. 
The successful debut of What If...? served as the launchpad for the MCU's animated ventures, with Disney+ Day solidifying the arrival of more similar projects like Spider-Man: Freshman Year and Marvel Zombies. 
Fresh looks at Oscar Isaac's Moon Knight, Tatiana Maslany's She-Hulk, and Iman Vellani's Ms. Marvel also took center stage during the event, giving fans a sneak peek at the MCU's newest heroes. 
Of course, fans worldwide took to social media to share their amusing reactions about the announcements and previews, but MCU stars have now chimed in as well to join the fun. 
MCU Stars React to Disney+ Day Reveals 
Several MCU stars shared their respective reactions on social media about Marvel Studios' major announcements during Disney+ Day. 
Vision actor Paul Bettany expressed excitement about the official reveal of Agatha: House of Harkness, a WandaVision spinoff, on Disney+, posting a rousing caption saying "YESSSSS!!!!"
Responding to a fan if he's excited about House of Harkness, WandaVision star Jullian Hilliard, who plays Billy Maximoff in the series, admitted that he is, while also praising his co-star, Kathryn Hahn: 
"Big time! Kathryn is amazing."
Meanwhile, Mark Ruffalo, who plays Bruce Banner, also unveiled his support for She-Hulk, teasing the imminent debut of Tatiana Maslany's Marvel hero: 
"Can't wait for you all to meet Tatiana Maslany's #SheHulk."
Jameela Jamil, who plays Titania in the series, also expressed enthusiasm about joining the MCU:
"Oh MY GOD! It is REAL and it is coming!!!!!!!!! I started instantly sweating when I saw this. I can't wait for you to see what we made. I also now finally believe I'm in the MCU."
Alongside her excitable tweet, Jamil gave a shoutout to her stunt team, praising their hardwork for the series:
"Shout out to my amazing stunt team. Who taught me everything and kept me safe. Stunt crews deserve so much more recognition in film and TV. GIVE THEM AWARDS AT MAIN CEREMONIES DAMMIT. We can't do anything, in action projects, without them."
The MCU actress also shared a photo of the team:
The MCU Expands its Content Roster 
It's always fascinating to see the different reactions from MCU mainstays and newcomers whenever Marvel Studios confirms a long-rumored project and reveals special looks at its upcoming content. 
Paul Bettany's excited response to Agatha: House of Harkness is no doubt made in genuine admiration for his WandaVision co-star. Still, many would agree that it makes narrative sense for Bettany's Vision to appear in the series, considering the direct ties of the Agatha Harkness character to Wanda Maximoff. 
It's possible that the spinoff would explore Harkness' obsession with Wanda, meaning that she could observe her and Vision from afar before the events of WandaVision. This would allow Bettany and Elizabeth Olsen to reprise their respective superhero roles, but in a much smaller way. 
On a separate note, Mark Ruffalo has always been supportive of MCU projects even before She-Hulk, but it seems that it will be dialed up even further for the upcoming series. This is a given since he is co-starring with Tatiana Maslany for the show, and it will be interesting to find out what other social media gimmicks Ruffalo could use as She-Hulk's premiere inches closer. 
Jameela Jamil's excitement is understandable, mainly because she is set to join a successful superhero franchise. This isn't the first time that the Good Place actress expressed her enthusiasm for the MCU since she already posted her training video for her She-Hulk role, roughly a month after her reported casting. 
Jamil's passion could very well translate to her on-screen performance as Titania, meaning that her upcoming debut would likely be a must-see for fans. 
Marvel Studios' Disney+ Day special is now streaming on Disney+. 
---