It's becoming more common for Disney+ to implement edits to its exclusive content since none of it is readily available on any physical media to render them outdated. The removal of "Jeans Guy" from an episode of The Mandalorian was one of the most infamous examples, but this has extended to shows like Moon Knight where a crew member was removed and even The Falcon and the Winter Soldier which was accidentally censored. Marvel's first Disney+ show, WandaVision, has also been subject to changes, strangely adjusting the post-credits sequence.
Many fans, in anticipation of Doctor Strange in the Multiverse of Madness, are taking the time to rewatch several potentially relevant movies and series in the Marvel Cinematic Universe. By far the most crucial will be WandaVision, but it appears that one fan has noticed an odd edit made to the series' Halloween episode.
Disney+ Makes Bizarre Change to WandaVision Opening
One fan on Reddit noticed during a rewatch that the opening to the sixth episode of WandaVision, "All-New Halloween Spooktacular!", had been edited.
This Malcolm in the Middle-inspired introduction initially had a subtitle for Vision, "The Vision."
But, now, it bizarrely has "The" removed, now reading simply as "Vision."
Although this change was uncovered recently, it's unknown exactly when this alteration to the episode was made.
Why Disney+ Made This Edit
It's hard to determine why or when this change was made, but the most likely explanation was distinguishing this Vision and the resurrected White Vision made by SWORD from one another. This explanation is given further credence when Paul Bettany is credited as just "Vision" in the first eight episodes of this mini-series and then credited as "Vision & The Vision" for the finale.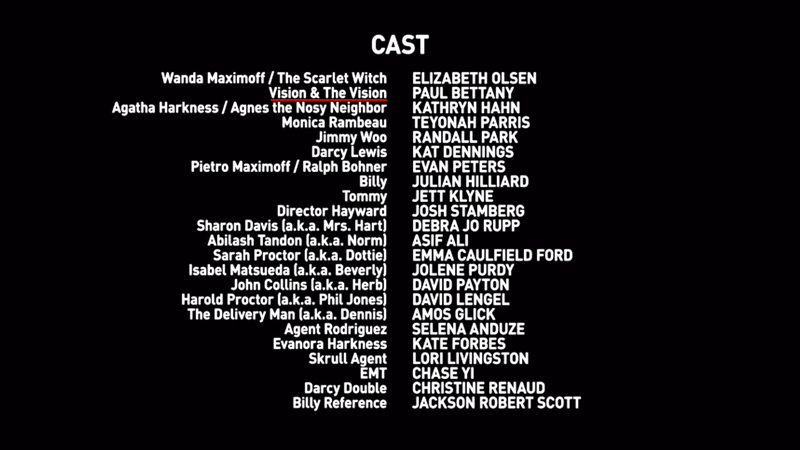 Perhaps this edit was implemented when the finale was released, which firmly established that the Vision inside Wanda's Hex wasn't "The" Vision, but a manifestation of Wanda's powers. An edit, made retroactively by Wanda, could have symbolized her recognition that this Vision wasn't "The" Vision, thus forcing her to change the subtitle of his introduction in the Halloween special.
But, Disney wouldn't likely pour any considerable amount of money or time into doing something so minor that's only now being noticed. It's possible that this could have also been a mistake due to Paul Bettany being credited as "Vision" in the first eight episodes. As SWORD's Vision technically counted as a different character, the two had to be distinguished in the cast credits for the finale.
Since the Vision inside the Hex wasn't actually "The" Vision, this meant giving that distinction to SWORD's Vision, thus requiring the opening credits of "All-New Halloween Spooktacular!" to be edited.
All episodes of WandaVision are streaming now on Disney+.