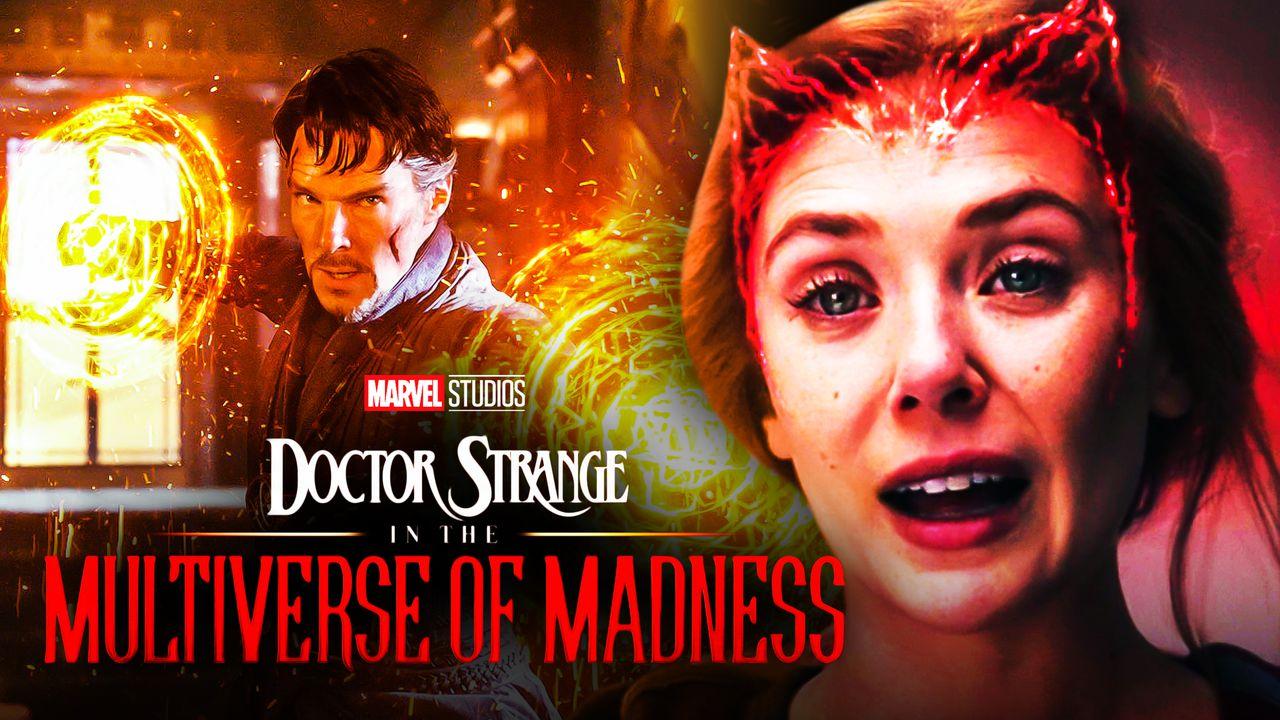 After first appearing as Wanda Maximoff in the post-credits scene in Captain America: The Winter Soldier and having her superhero name only referenced by Robert Downey Jr. in Avengers: Age of Ultron , Elizabeth Olsen was finally given the title of the Scarlet Witch in the final episode of WandaVision . Although, it may prove to be detrimental for the character in the end.
This new title came at the cost of Wanda losing her grip on reality and abusing everyone around her using her newfound powers and abilities . This is something that Marvel Studios President Kevin Feige hopes fans understood, even with its dark nature.
By the end of the show, Wanda defeated Kathryn Hahn's Agatha Harkness and flew away with the Darkhold, an ancient book of evil. Fans last see Wanda reading this book in the post-credits scene as she hears the desperate cries of her two sons.
Wanda's story will continue in Doctor Strange in the Multiverse of Madness , which show creator Jac Schaeffer believes will involve Wanda dealing with her new level of power.
WANDA BEGINS LOSING HERSELF
WandaVision head writer Jac Schaeffer joined The Empire Film podcast to discuss her work on the show.
When asked about Wanda's major transformation into the Scarlet Witch and what that meant for the character moving forward, she said that it was intended for Wanda to be in "this place of acceptance" as the Scarlet Witch:
"From where I'm sitting, the intention was to land Wanda in this place of acceptance, but also with this enormous amount of new power, and we all know the saying 'With great power...'"
Schaeffer believed that due to this newfound power, it would make "human concerns" about right and wrong "drift away."
And so I also think her exchange with Agatha gives her so much confidence, she so fully steps into herself that the enormity of her power, in my mind, starts to make some normal human concerns about what's right and wrong drift away because she is this being that is so, so different."
The implication here is that Scarlet Witch will be indulging in her "curiosity" leading into the Doctor Strange sequel. This is despite the moral ramifications that may come with using these new powers, which was teased in the post-credits scene of WandaVision and her searching for her sons using the Darkhold:
"So we leave her with this curiosity about who she is and what she can do."
POWER CORRUPTS OR REVEALS
It seems that Wanda's story leading into the Doctor Strange sequel will be about the morality of what she believes she can do using her new powers. One common proverbial first said by John Dalberg-Acton is that "power corrupts," but another that has become popular, coined by Robert A. Caro, says "power always reveals." This hints that someone with power might have always been corrupt, but with this new power, they no longer need to hide such corruption.
Obviously Wanda herself isn't a full-fledged villain, but as WandaVision showed, she was completely blinded by her powers, thinking she knew better than the citizens of Westview and knew what made them happy. It doesn't help that Wanda decided to continue searching for her sons again in the post-credits scene, seemingly starting her depressive need for a happier life and family all over again, but this time with even more power at her fingertips.
Doctor Strange in the Multiverse of Madness is currently scheduled to release in theaters on March 25, 2022 .