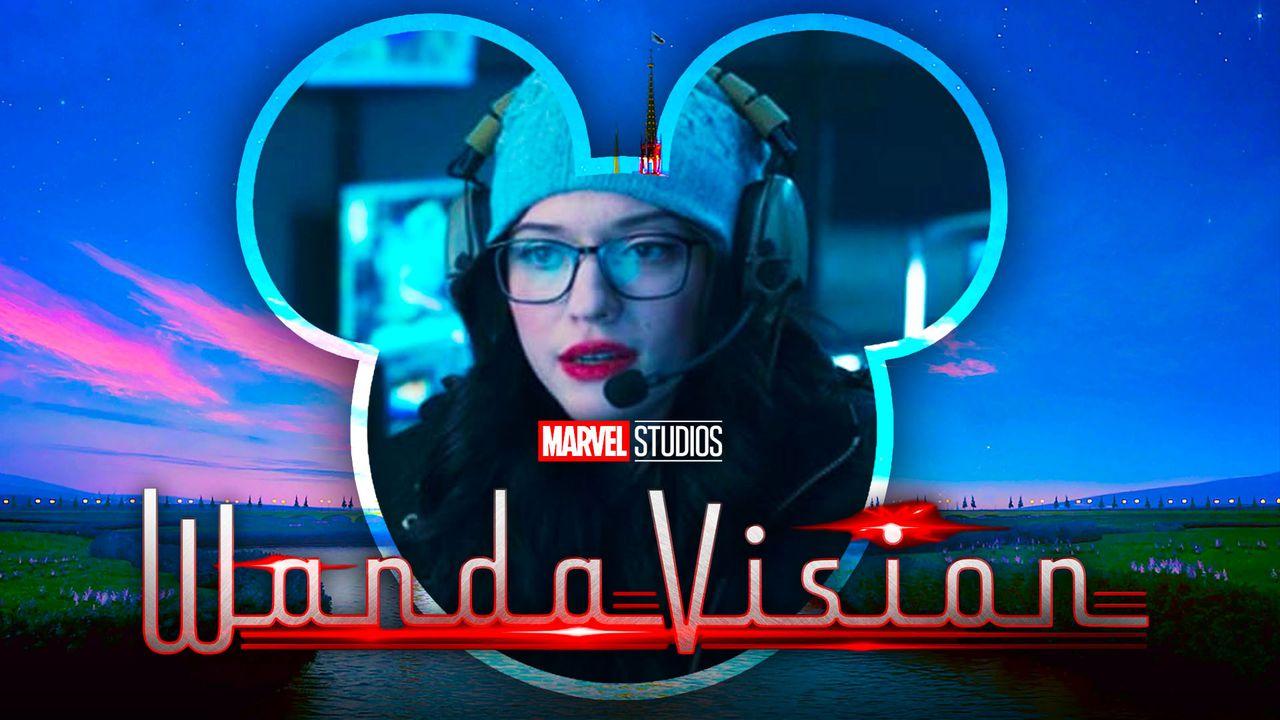 WandaVision is now at its midpoint, which means that several mysteries present in the show are being answered one by one. However, there is still a good chunk of questions that have yet to be resolved, but it is expected that all of these will be slowly unraveled in the coming weeks.
The introduction of S.W.O.R.D. played a huge role in terms of providing more context on what's really going in Westview, mainly due to the involvement of Dr. Darcy Lewis. Originally from the Thor franchise , the former intern-turned-astrophysicist has been giving viewers solid information about the Hex-focused shenanigans in the suburban town, while also offering hilarious commentary about Wanda and Vision's fabricated sitcom life.
Now, it looks like Darcy has delivered an unexpected reference that directly ties to the real-world background of Marvel Studios.
WANDAVISION'S HOUSE OF MOUSE REFERENCE
In Episode 4 of WandaVision , Kat Dennings' Darcy Lewis can be seen wearing a Mickey Mouse watch while trying to search for the missing residents of Westview.
This is another impressive Easter egg from a show that can be described as very self-referential already.
MORE META EASTER EGGS IN UPCOMING EPISODES?
On the surface, it's unknown if this reference is intentional or not. Regardless, this is a prime example of how WandaVision is utilizing its unique approach of incorporating Easter eggs in their episodes.
Interestingly, this isn't the first time that a Disney callback was included in an MCU project.
In Avengers: Age of Ultron , there was a brief moment where Pinocchio's "no strings on me" song is featured after Ultron's first attack in the Avengers tower. In 2015's Ant-Man , there's a scene in which Luis was whistling to the tune of "It's A Small World," which is a clear nod to the Mary Poppins films.
This latest Disney-centric tidbit is another example of those aforementioned references, but it's no secret that this is quite special especially considering WandaVision 's show within a show approach. Unlike other Easter eggs, it's safe to say that the presence of a Mickey Mouse watch will not have a significant payoff down the line, but it's fascinating to know that Darcy is still keeping her favorite animated character by her side.
WandaVision plays host to a lot of clever nods to real-life sitcoms and in-universe nuggets. Without a doubt, this is one of the show's strongest assets, surely making the series stand-out from the rest of the Phase 4 entries.
As the show progresses, more answers will be revealed (potentially) through Easter eggs, and fans will no doubt be glued to their screens in terms of finding those clues, similar to the Hidden Mickey game.