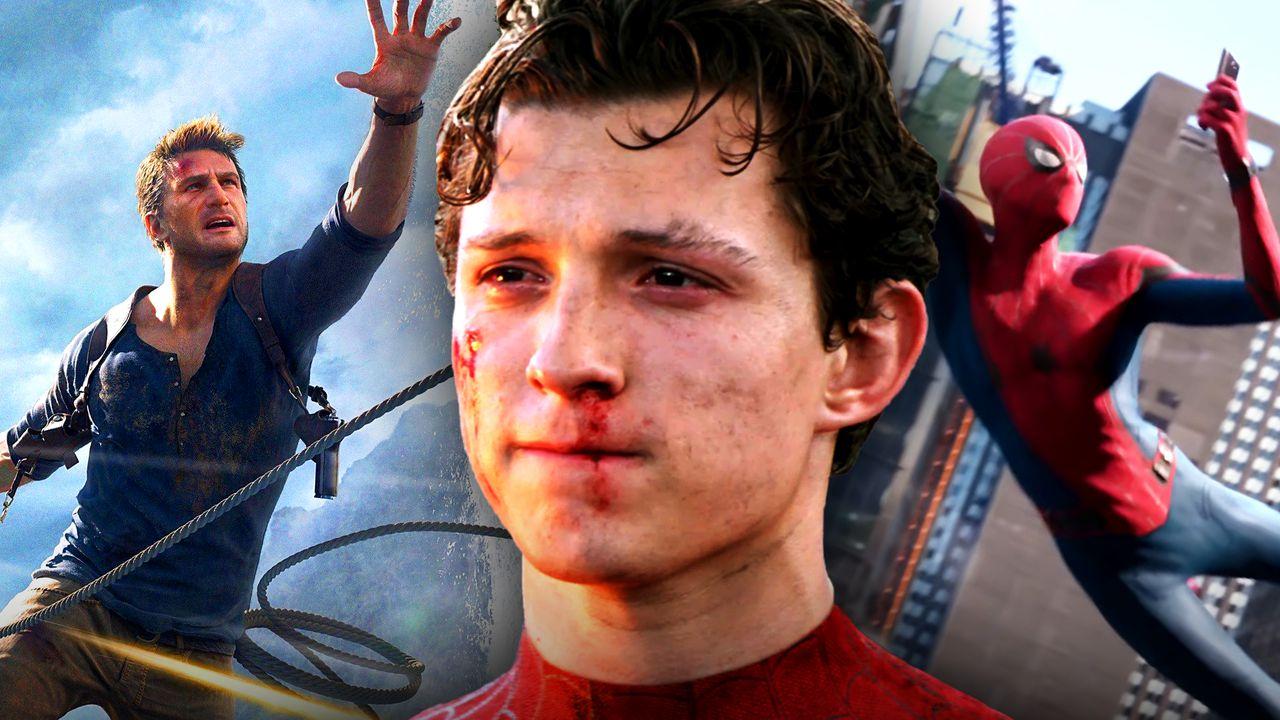 While Spider-Man 3 has begun shooting in Sunnyside Queens in New York City, it doesn't mean that Tom Holland or even the rest of the cast have been on set. For all fans know, second-unit could simply be filming exterior or establishing shots for the movie before it begins to snow. This means that fans won't be seeing photos of Jacob Batalon or Zendaya on set just yet, or find out what Foxx's Electro costume will look like.
The Direct initially reported that Spider-Man 3 wouldn't begin production until January, but shooting will now likely begin before the New Year is out.
NEWS
Leaked by a Reddit user, in a segment of Dominic Holland's sitdown with his son, Tom Holland, on his "In-Vision" podcast for his Patreon, the father-son duo indirectly indicate when Spider-Man 3 will begin shooting after Holland has finished with Uncharted.
"It's nice that we got to play actually because once we go to Spain and Atlanta, I won't get to see you."

"No, that's why Nicky [Nicola Frost] said 'Listen Dom, hop on a plane because you won't see Tom until March.' Hopefully, you can come back at Christmas."
This exchange between the two would imply that Spider-Man 3 will begin almost immediately after Uncharted has finished, meaning that Tom Holland could begin filming in Atlanta as early as November and complete production in March 2021.
WHAT THIS MEANS
While not outright stated by either Dominic and Tom Holland, their conversation does imply that shooting for Spider-Man 3 will begin before the end of the year. Considering how Holland phrases his shooting schedule, as if it is one after the other, this would mean that Spidey shooting will begin shortly after Uncharted has finished in Barcelona. Tom Holland has already been filming in Spain for two weeks now and it seems likely that the film will wrap production next month.
If all this will indeed be the case, fans should expect some set photos of the cast by the end of the year, which could maybe even shed some light on the plot of Spider-Man 3. Doctor Strange will reportedly be thrown into the mix, meaning that Cumberbatch will have anything from a cameo like Thor: Ragnarok to a supporting role like Robert Downey Jr. in Spider-Man: Homecoming in this third Spidey flick.