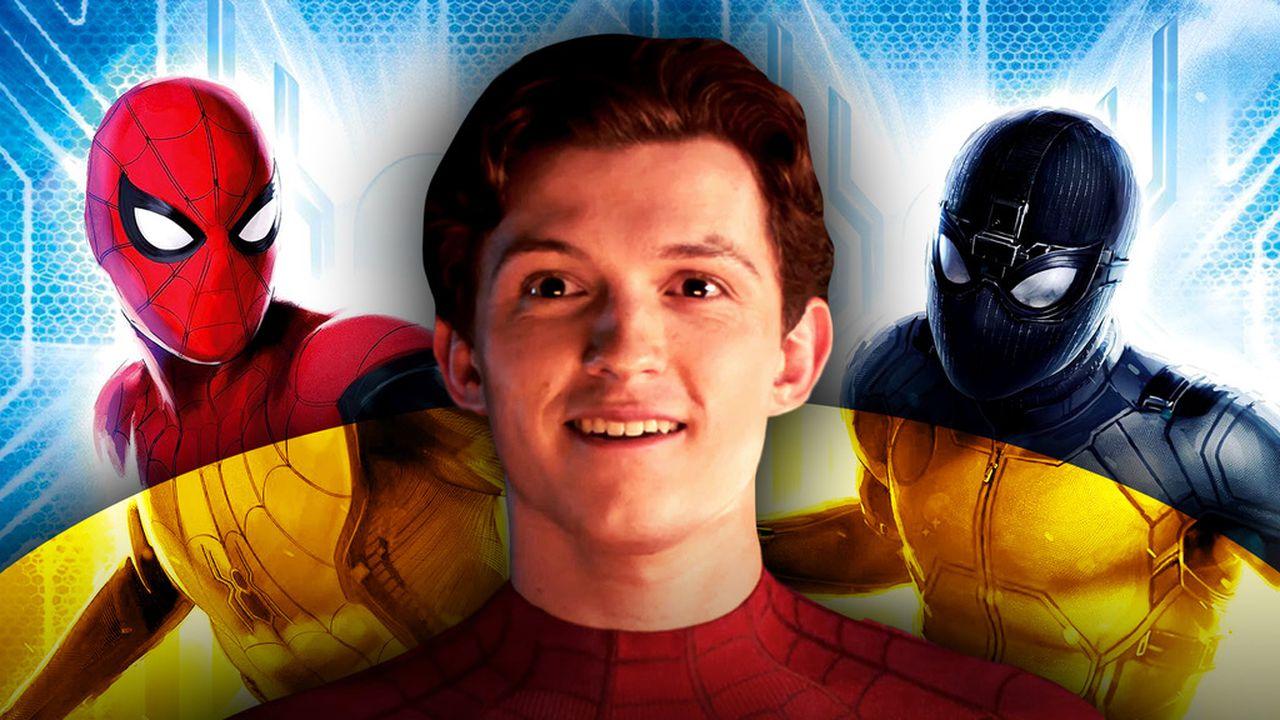 Phase 4 is closer than ever to arriving to the Marvel Cinematic Universe fandom, and now that the time is near, Marvel Studios is back to producing movies and TV shows in bulk once again. New reports have been coming daily teasing the completion of filming for the earliest upcoming Marvel projects, and others that are gearing up to begin production in the very near future.
Next year will bring MCU fans four of these new movies, finishing off in the winter with Spider-Man 3. The last few weeks have seen a major uptick in news concerning Tom Holland's third solo film, and thanks to a brand new Instagram story, we now know that cameras will be rolling for the movie sooner rather than later...
NEWS
In a new story on his personal Instagram account, Spider-Man actor Tom Holland confirmed that he has arrived in Atlanta, GA in preparation for filming on Marvel and Sony's untitled Spider-Man 3. After a video of Spider-Man: Far From Home playing in the background on his flight, Holland shoots another video and exclaims "Ok, so we just landed in Atlanta, and uh....it's time for Spider-Man 3! Let's go!"
The clip with his quote can be seen and heard in the tweet below:
WHAT THIS MEANS
This video continues an exciting train of news confirming that the set for the movie is currently being built, and it makes Holland at least the second actor to officially arrive for shooting after his friend Jacob Batalon. Holland has had a crazy shooting schedule, finishing his work on the new Uncharted movie before suiting up as Peter Parker for his sixth appearance in the MCU.
This new Spidey solo film is set to take the web-slinger on a wilder adventure than any movie for this character thanks to the unexpected return of Jamie Foxx's Electro and the addition of Benedict Cumberbatch's Doctor Strange. As Peter Parker fights numerous bad guys and figures out a way to solve his identity crisis brought on by J. Jonah Jameson, he will have more on his plate than ever before as he grows and evolves as a superhero. Safe to say, the fans can't wait to see Holland back in action.
Spider-Man 3 is currently shooting exterior photography in Queens before starting production fully in the coming weeks. The untitled sequel will release theatrically on December 17, 2021.
---
Release Date
December 17, 2021
Platform
Theaters
Richard Nebens joined The Direct in March 2020, now serving as the site's Senior Writer and also working as an assistant editor and content creator. He started his journalism career as a hobby in 2019 and is passionate about sharing news and stories from the entertainment industry, especially comic book movies, comedy, and sci-fi. Richard looks to expand his knowledge about movies and TV every day, and he is eager to stay locked into the latest releases and breaking news at every opportunity.