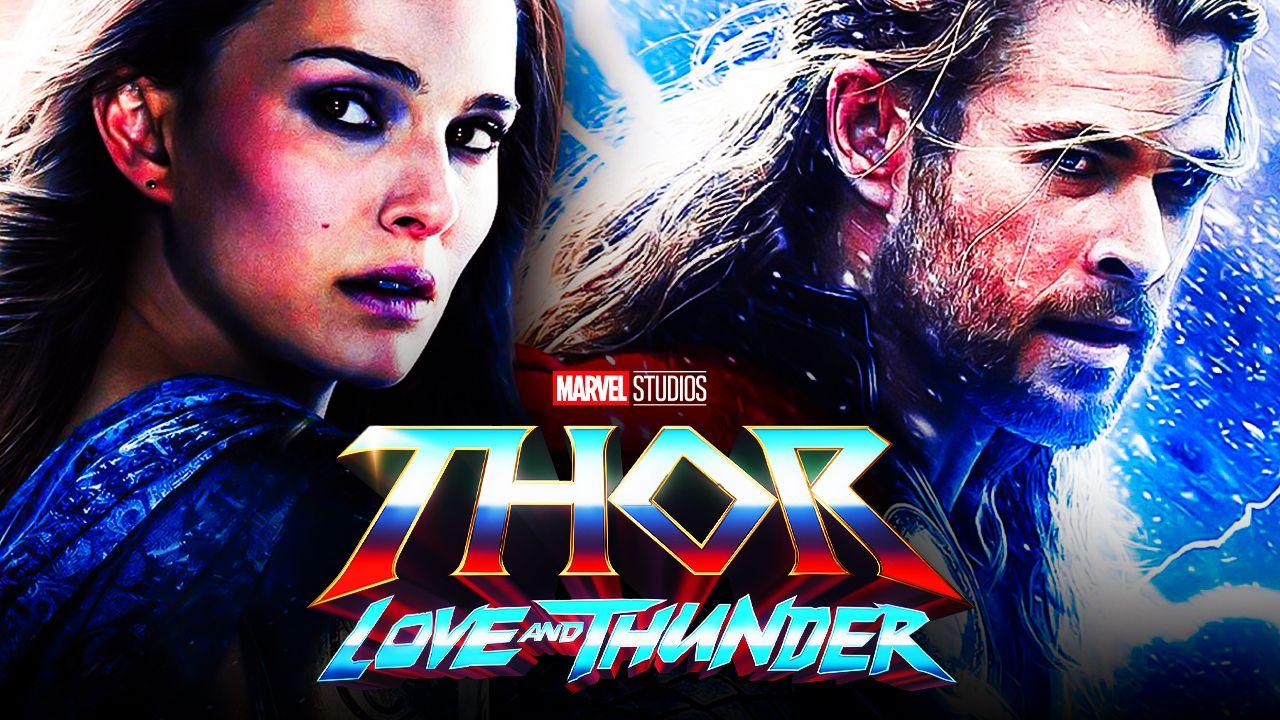 While Marvel Studios looks to finish off 2021 on a high note with two more movies and another Disney+ entry, 2022's projects are well into development and preparing for their own releases. Near the top of that list is Taika Waititi's Thor: Love and Thunder, which will take the God of Thunder's galactic adventures to the next level after the game-changing events in his last few MCU appearances.
Even with no story details known about this sequel, Chris Hemsworth is set to return to his MCU roots in a way by teaming up with past players like Natalie Portman's Jane Foster and Jaimie Alexander's Lady Sif. They will join forces with more recent additions like Taika Waititi's Korg and the Guardians of the Galaxy, all having to hold their own against Christian Bale's parasitic Gorr the God Butcher.
While filming is still going in full force, Waititi and his team have already completed plenty of the work that will show up on screen next summer.
Recently, fans in Los Angeles, California got an inside look at additional photography that showed Thor with his classic longer hair from past movies. That footage was rumored to be for some kind of flashback, although that theory is now close to being confirmed as true.
Thor 4 Using Flashback Sequences
Twitter user @NaberriePower shared set photos from Marvel Studios' Thor: Love and Thunder featuring Chris Hemsworth as Thor, Natalie Portman as Jane Foster, and director Taika Waititi. Both Hemsworth and Foster are sporting wigs reminiscent of their looks in 2013's Thor: The Dark World, indicating that this footage may be for a flashback scene in the 2022 sequel.
More pics of Chris Hemsworth, Taika Waititi and Natalie Portman from the Thor Love and Thunder set in Los Angeles. Even though it's just for a flashback scene, it's good to see him with his long TDW wig again 😊 pic.twitter.com/6QlPdVLkP5
Portman is seen wearing a longer-haired wig along with a "New York" t-shirt and sweatpants. The bottom two images show Portman on set before suiting up in her costume, with notably shorter hair than her on-screen look:
Okay, they are 100% filming a flashback scene for Thor Love and Thunder. Natalie Portman always had short hair in the other scenes for the movie, but now she's wearing a wig from TDW.#thorloveandthunder #janefoster pic.twitter.com/HJoazEDzMz
These pictures all come from recent additional photography in Los Angeles, CA, which was speculated to be a flashback scene upon first discovery.
Revisiting the Break-Up/Mutual Dumping?
It's well-known that Natalie Portman's Jane Foster will make her first appearance in the MCU since 2013's Thor: The Dark World with her inclusion in Love and Thunder next year. Although Avengers: Endgame included previously shot footage of her for the time heist, she was absent in 2017's Thor: Ragnarok thanks to an unfortunate break-up with Thor.
Looking back at other material from these past movies, fans have more proof that the material shot in LA is of the flashback variety.
 In an alternate ending scene shot for Thor: The Dark World, Thor and Jane are donning similar outfits to the ones shown in this footage recently captured. That scene had the two breaking up before Thor went back to Asgard with Odin, although this was long before Portman's absence in Thor: Ragnarok was confirmed.
Regardless of that coincidence, Thor: Love and Thunder appears to be revisiting this moment for the classic couple to catch fans up on their decade apart in the MCU timeline. While it likely won't have a great deal of screen time in the movie, it will surely help provide more context for Natalie Portman's return before she becomes the Mighty Thor in this new adventure.
Thor: Love and Thunder is currently shooting and will release in theaters on July 8, 2022.