Chris Pratt is about to be back in a big way as he's set to appear as Star-Lord not once but at least twice as the MCU begins filming Guardians of the Galaxy Vol. 3 this fall and rolls out Thor: Love and Thunder next spring. 
Pratt's role in the latter project is still largely unknown, as is the majority of the film's plot. Nevertheless, the Star-Lord actor seemed to have a blast filming scenes for Love and Thunder, and it's expected that the same will be said for his time filming Guardians 3 with the return of director James Gunn. 
In fact, Pratt already said that director Taika Waititi and Thor actor Chris Hemsworth have made a "next-level" MCU film with the fourth Thor movie. Additionally, Chris Hemsworth called Pratt "wildly impressive" after working with him on Love and Thunder. 
It seems like everyone has something nice to say about everyone, and that couldn't be more true as Pratt has now opened up about how much he admires the pair of Marvel directors he's worked with. He specifically touched on how much fun it was to be in the company of Waititi as they built another MCU installment. 
CHRIS PRATT CALLS TAIKA WAITITI A MADMAN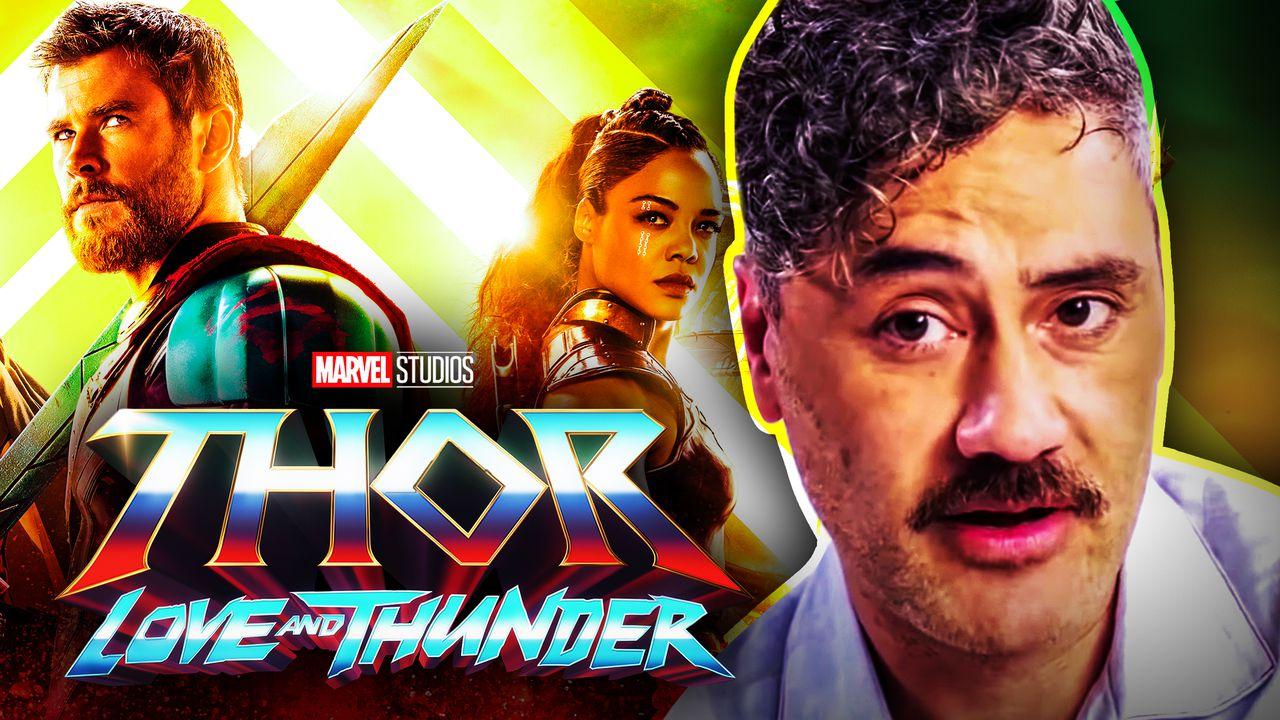 While speaking to Variety about both of his upcoming MCU projects — Thor: Love and Thunder and Guardians of the Galaxy Vol. 3 — Star-Lord actor Chris Pratt took the time to commend Marvel directors James Gunn and Taika Waititi respectively, calling them both "rock stars in their own way." 
Additionally, if Pratt's praises for the Guardians 3 director weren't enough, he reinforced that the franchise threequel will be thrilling simply by stating that "James Gunn is back." 
Pratt then continued to speak highly of Waititi, calling him a "madman" and "genius." 
The MCU alum even described the Thor 4 director as "vibrant" and "always making the crew laugh," referring to his time on Thor: Love and Thunder "just as fun as watching the movie:" 
"[Waititi] is the kind of guy who can deliver an amazing movie… That's the destination. The journey to getting there [is] just as fun as watching the movie. He's vibrant, he's always making the crew laugh, he's doing bits. You can't believe he's the director."
PRATT, WAITITI, AND ASGARDIANS OF THE GALAXY 
First and foremost, a lot can be said about James Gunn's success with the Guardians of the Galaxy films. Because of this, Chris Pratt saying that "James Gunn is back" while referring to Guardians Vol 3 means that the "rock star" director that fans know and love will deliver big on the franchise threequel. It's time to get excited about a Guardians of the Galaxy film again. 
There's been a lot of positive reinforcement behind the making of the Chris Hemsworth-starring Thor: Love and Thunder, signaling that this project did in fact come from a place of love. Additionally, Taika Waititi's eccentric passion enhances whatever he pours it on, and hearing from Pratt that the director's methods were well-received by the longtime MCU cast and crew is a sign that Thor's fourth solo outing will be another hit. 
Chris Pratt calling Taika Waititi a "madman" probably indicates that the director will continue to think outside the box and add more of his signature flair to his next MCU flick — a notion that bodes extremely well for fans of Thor: Ragnarok.
Throwing the term "genius" into the mix makes it even more exciting as Love and Thunder will explore the dynamic between Thor and the Guardians of the Galaxy, as well as mixing in the likes of Valkyrie and Korg while also introducing Natalie Portman's soon-to-be Mighty Thor. 
Needless to say, Thor: Love and Thunder will be the biggest movie yet for the God of Thunder when it debuts next May, and it sounds like it's shaping up to be quite a masterpiece from director Taika Waititi. 
Thor: Love and Thunder is slated to premiere in theaters on May 6, 2022.