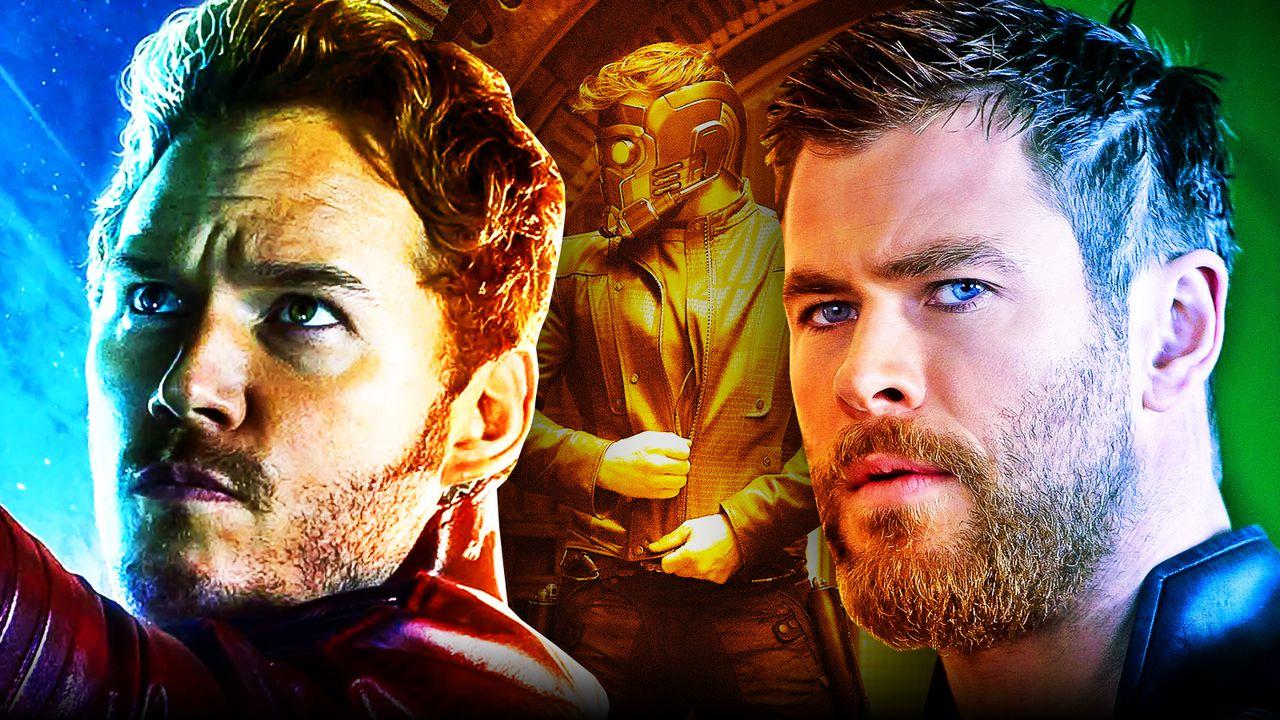 With WandaVision having ended, Phase 4 finally has its first project in the bag. Thankfully, unlike previous years, downtime for the MCU is at an all-time low. In fact, The Falcon and the Winter Soldier premieres this Friday, only two weeks after the finale of WandaVision.
Given this trend, fans will be hard-pressed to get a break from new Marvel content. That said, when that rare moment of downtime does occur, people look to the future to become even more excited about what comes next. 
One of the projects getting a lot of attention is Thor: Love and Thunder, which is currently filming in Australia. Besides the fact that the Guardians of the Galaxy are in it and somehow Jane Foster becomes worthy, there isn't much at all known about it.
Just recently, fans got a first look at a muscular Jane as well as the resting spot of the shattered remains of Mjolnir. Speculation is at an all-time high, as is the anticipation for the film.
It would seem the fans aren't the only ones excited though, as Chris Hemsworth recently gave high praise to his co-star.
PRATT PRAISE FROM CHRIS HEMSWORTH
In a recent interview with Angelica Xidias at GQ, Chris Hemsworth opened up about the secret to his success. In doing so, the topic of Thor: Love and Thunder naturally came up.
One of the first things Hemsworth had to say was in regard to one of his co-stars, Chris Pratt. Hemsworth mentioned that Pratt is "wildly impressive:"
 "The guy is wildly impressive with the spontaneity and the humor and the things he comes up with. It's both funny, inspiring and intimidating."
Hemsworth then opened up about how grateful he has been for his experience on this new Thor project and the great privilege it has been to do something as simple as host long-time friends at his house:
"I've known those guys [Matt Damon and Idris Elba] for years. Often, you just see each other on the set or at an awards show and don't get to have normal hang out time. So it's great, and that's the case with a lot of the cast at the moment who've been on Thor — to be doing this in my backyard and be able to show them around the place is a huge luxury."
CHRIS(S), THE SECRET INGREDIENT
It has been a longstanding joke regarding how many Chris' there are within the MCU. There's Chris Hemsworth, Chris Pratt, and Chris Evans, all of which are key pillars of the Marvel Cinematic Universe. In fact, The Direct even had a fun conversation about the best of the Chris' on our most recent podcast episode.
The three men have even had continuous brotherly banter throughout the films: Evans with Hemsworth and Hemsworth with Pratt. Sadly though, the three of them never did grace the screen at the same time - the portals and Stark funeral scene notwithstanding.
With Evans retired for now, fans have plenty to look forward to in regard to Hemsworth and Pratt's dynamic on screen. It was already exciting to see the first set photos of the two, but somehow hearing Hemsworth praise Pratt openly on his comedic chops dials the hype up even further. While it may seem now that Pratt's role in the film is only a minor one, there's plenty that isn't known, so there's still hope to be had in regard to a hefty amount of Star-Lord and Thor banter.
Pratt wasn't the only one mentioned in the interview.  Also mentioned were Matt Damon and Idris Elba, both former (and current) Thor stars. While Matt Damon has already been confirmed for Thor: Love and Thunder, Idris Elba has not. That being said, it's easy to reach the conclusion that Idris Elba being there with his fellow former co-stars is an all but sure sign of his involvement in the Taika Waititi led project. 
While it certainly isn't impossible, it's important to note that Hemsworth specifically addressed this notion, talking about how Elba is in the area filming a different movie. So, don't expect to see Heimdall come back from his deadly bout against Thanos and his Black Order.
Thor: Love and Thunder is set to hit theaters on May 6, 2022.