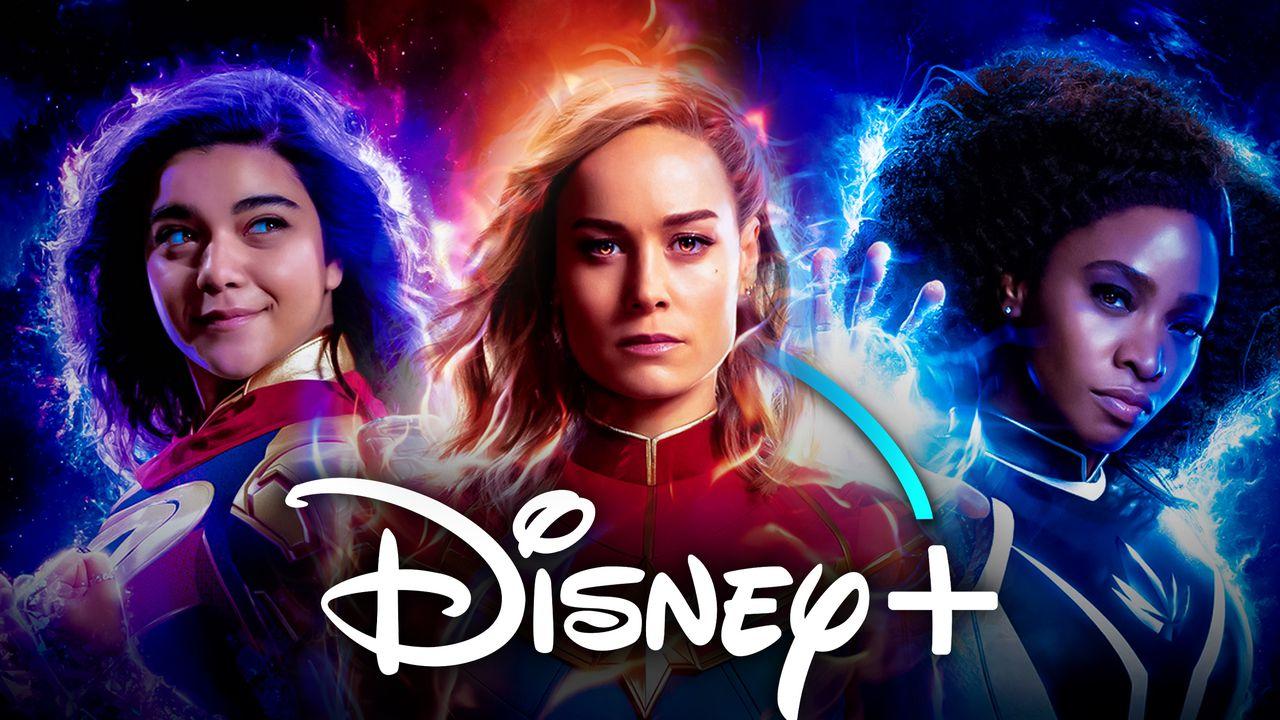 Three new episodes of Disney+'s Legends were released to coincide with Marvel Studios' next movie release, The Marvels.
As the MCU has now been active for 15 years, the amount of catch-up work required for fans - both new and old - to understand the latest entries has become rather overwhelming, to say the least.
Fortunately, Marvel Studios itself has a solution with Legends, a series of shorts on Disney+ to recap particular heroes and concepts as they may be relevant to the newest Phase 4 and Phase 5 releases.
The Marvels' Legends Disney+ Episodes Released
Ahead of The Marvels' imminent theatrical release on Friday, November 10, Marvel Studios released three new episodes of its Legends recap series on Disney+ featuring Carol Danvers, Kamala Khan, and Monica Rambeau.
Captain Marvel's episode essentially recaps the events of her 2019 solo movie but also touches on her team-up with Earth's Mightiest Heroes to battle Thanos in Avengers: Endgame after she was summoned to Earth by Nick Fury.
Out of the titular trio, Ms. Marvel is the only one with just a singular MCU appearance behind her going into The Marvels. This means her Legends episode primarily just recaps her Disney+ series and culminates with the show's post-credits scene in which she swapped places with Carol Danvers.
Last up on the Legends docket is Monica Rambeau, who is featured as a child in Captain Marvel before taking on her first adult adventure in WandaVision where she crossed paths with Wanda Maximoff, got herself some superpowers, and was recruited by Nick Fury - via a Skrull - to join SABER.
Why Marvel's Legends Show Is So Important
Looking at both of the previous Phase 5 movies - Ant-Man and The Wasp: Quantumania  and Guardians of the Galaxy Vol. 3 - Marvel brought its Legends recap episodes to YouTube for free shortly after their Disney+ release and ahead of the theatrical debut, so fans can probably look forward to The Marvels chapters getting the same treatment.
Of course, that wouldn't be the first time Marvel Studios has taken one of Captain Marvel 2's heroes out of its traditional release mediums, as Ms. Marvel received a unique cable television premiere over the summer. 
Just how many viewers are tuning in for Marvel Studios' story recaps on Disney+ is unclear. Still, the Legends episodes do accrue hundreds of thousands of views each on YouTube, so clearly they're helping some viewers.
As Captain Marvel, Monica Rambeau, and Ms. Marvel are all much more recent additions to the MCU, those looking to catch up on their past adventures the old-fashioned way fortunately won't have a lot of reading material to cover. 
Regardless, with some of the MCU's current players now having over a decade of history behind them, these Legends episodes will continue to help ease new viewers into the long-running saga without over 100 hours of catch-up work.
The Marvels hits theaters on Friday, November 10
---
Release Date
November 10, 2023
Platform
Theaters
Sam Hargrave is the Associate Editor at The Direct. He joined the team as a gaming writer in 2020 before later expanding into writing for all areas of The Direct and taking on further responsibilities such as editorial tasks and image creation.