The first two seasons of Disney and Lucasfilm's The Mandalorian helped kick off a new era of thrilling stories in the Star Wars universe. Din Djarin's story helped serve as the foundation for everything on the way this year, which is currently expanding after the first five episodes of The Book of Boba Fett. While Obi-Wan Kenobi and Andor are also debuting in 2022, Mando's third season will close the year out in style.
Part of what's made Star Wars' Disney+ expansion so successful is the shows' use of top-notch talent behind the camera as well as in front of it. From Iron Man director Jon Favreau helping create The Mandalorian to Robert Rodriguez playing a similar role for The Book of Boba Fett, Lucasfilm has a wealth of creative talent at its disposal.
Also included in that group of talent is Bryce Dallas Howard, who is becoming a go-to player for Lucasfilm with multiple Disney+ episodes under her belt. It even appears that her time with the galaxy far, far away is far from over if a recent rumor is to be believed.
Mandalorian/Boba Fett Director Returning for More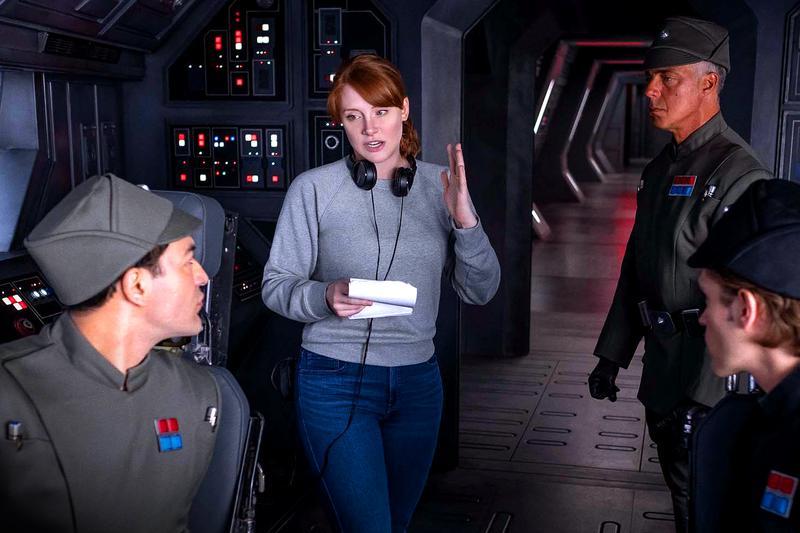 Discussing Film's editor-in-chief Jacob Fisher shared on Twitter that Bryce Dallas Howard will direct an episode of The Mandalorian in its upcoming third season, according to one of his sources.
This will mark the fourth episode of Star Wars Disney+ content that Howard will direct for Disney and Lucasfilm.
Fisher's tweet can be read below:
"Good time to mention that Bryce Dallas Howard is returning to direct an episode of The Mandalorian S3, according to what one source told me

Fairly obvious given she's been involved in the previous 2 seasons but good news nevertheless (especially after that episode)"
Bryce Dallas Howard Adds to her Star Wars Resume
In the midst of an impressive acting career, Bryce Dallas Howard is making her name known in the directing community.
The daughter of legendary movie director Ron Howard found immediate success with Star Wars, directing "Chapter 4: Sanctuary" in The Mandalorian Season 1. She returned for Season 2 to direct "Chapter 11: The Heiress," becoming one of only five directors to helm multiple episodes alongside names like Dave Filoni and Ant-Man's Peyton Reed.
After helming Chapter 5 of The Book of Boba Fett, she joins show creator Robert Rodriguez as the only two directors to lead episodes of both live-action Star Wars series. Her work on that epic fifth episode is already earning rave reviews, further cementing her place as one of Lucasfilm's top personnel behind the camera. 
With barely any details currently known about The Mandalorian Season 3, it will be some time until fans find out which chapter of the story Howard will tackle next.
Regardless of those details, the Spider-Man 3 and Jurassic World star is finding her groove in a big way as she helps Lucasfilm expand the Star Wars narrative. At this rate, this should be far from the last time fans see her work with Mando, Boba Fett, and more across the galaxy.
Howard's work on The Mandalorian and The Book of Boba Fett is all available to stream on Disney+.