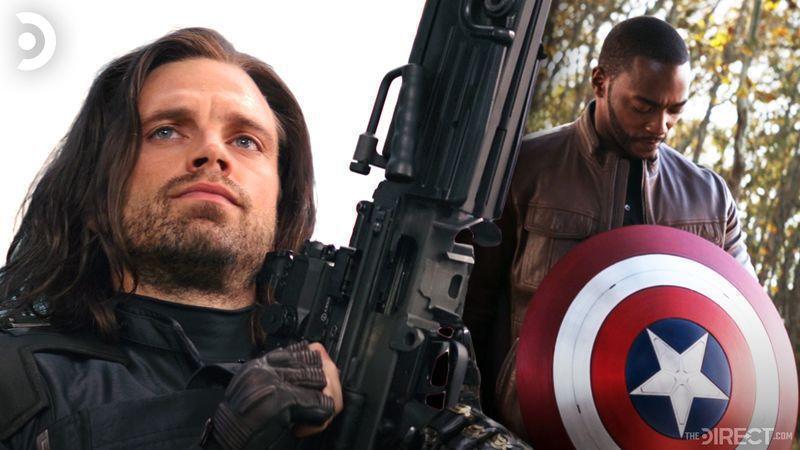 After last summer's massive Marvel Studios panels at San Diego Comic-Con and D23, the countdown officially began for the arrival of the MCU's new era of storytelling. Eight brand new mini-series were announced to either expand on already existing MCU characters or introduce brand new ones, all of them being produced with the same quality as the feature-length movies.
The highly anticipated debut of these new shows on Disney+ has been delayed for months thanks to the effects of the coronavirus, leaving fans with more questions than answers as to when their favorite heroes will return to the small screen. A ray of hope has just broken through the clouds though with a new social media posting reporting a timeline for things to start going back to normal.
NEWS
Update: Per Czech Republic website Fandíme Filmu , the post on the Extrafillms Facebook page more accurately translates to the notion that producers are "assessing the option" for The Falcon and the Winter Soldier to resume production in the Czech Republic. It's currently not confirmed when the series will resume filming.
A new post on the Extrafilms Facebook page has revealed that filming for the production under the working title "Tag Team" might recommence in either late July or early August 2020. This working title is well known as that of Marvel Studios' debut Disney+ mini-series The Falcon and The Winter Soldier .
WHAT THIS MEANS
This is exciting news for the MCU's future as Marvel Studios prepares for the beginning of Phase 4. Things started looking very bleak after all productions were shut down in March 2020 , especially considering how many of the new movies and Disney+ shows were so deep into production and filming.
Recent reports have detailed how close The Falcon and The Winter Soldier is to the completion of filming , with only a few more weeks of work to finish. Reports have even come out detailing that the show's script underwent rewrites to include the real-life coronavirus as a threat for the show's heroes and world population to deal with. These rewrites, along with rumors detailing the debut of the MCU's Madripoor and teases for Ogun , have the excitement for the series' release at its highest point.
The show was originally set to release in August 2020, and even though that date has never officially moved, all signs point to inevitable delays with the amount of work still left to put in on the six-episode mini-series. The Falcon and The Winter Soldier stars Anthony Mackie, Sebastian Stan, Emily VanCamp, Wyatt Russell , Daniel Brühl, Adepero Oduye , Carl Lumbly , and Noah Mills .