The Will-Ferrell-led canine comedy Strays is in theaters now, coming with it a star-studded cast. 
The R-rated comedy follows Reggie, a naive optimistic Border Terrier who's abandoned by his own on the mean streets of the city, as he tries to get home to get revenge on the man that left him being. 
The movie has been getting middling reviews (sitting at 55% on Rotten Tomatoes) with critics calling out its "sophomoric bathroom humor and gratuitous vulgarity" and "tonal shifts" among other things. 
Every Actor & Character in Strays
1.) Will Ferrell - Reggie
Will Ferrell headlines the Strays cast as the titular stray Reggie. Reggie is a glass-half-full Border Terrier who (after he is left behind by his owner Doug) has his reality shattered as he realizes maybe Doug was not the best human and maybe it is time he gets his revenge.
Ferrell has been one of the biggest names in comedy for the better part of 20 years. After getting his start on Saturday Night Live in the late 1990s and early 2000s the actor has gone on to star in certified comedic classics like Elf, Anchorman, and Step Brothers. 
2.) Jamie Foxx - Bug
Bug (played by Oscar-winner Jaime Foxx) is Reggie's guide to the real world of being a stray pup. This bad-mouthing Boston Terrier is partially responsible for Reggie's come-to-Jesus moment, as he makes the optimistic border collie realize he was in a toxic relationship and owners are for suckers. 
Jamie Foxx is best known for his work in films like Django Unchained, Ray, Pixar's Soul, and Spider-Man: No Way Home. 
3.) Will Forte - Doug
Will Forte plays the role of Doug in Strays. A lowlife owner who leaves his Border Terrier, Reggie, out in the streets of the city, abandoning his canine companion after not reciprocating the love Reggie has provided to him for years. 
Another Saturday Night Live alum, Forte's other credits include Macgruber, Cloudy With a Chance of Meatballs 2, and the hit comedy series The Last Man on Earth.  
4.) Isla Fisher - Maggie
Isla Fisher lends her voice to the smart and snarky Australian Shepard, Maggie. Maggie is another dog that has been forced out onto the streets, joining Bug's crew after she was sidelined by her owner's new puppy.
Fisher will be familiar to fans of Wedding Crashers, and the Now You See Me series of films. 
5.) Randall Park - Hunter
Hunter is played by Randall Park, a Great Dane who rounds out Bug's city-slicking crew. Hunter finds himself in a precarious place, carrying a great deal of anxiety about his canine career as an emotional support animal. 
Randall Park can also be seen in Aquaman, WandaVision, and Ant-Man and The Wasp: Quantumania.
6.) Josh Gad - Gus
Josh Gad takes on the role of Gus in Strays. Gus is a Labrador Retriever, who Reggie, Bug, and co. come into contact with on their journey to take down Doug and is known as the "narrator dog," speaking in the third person as is narrating his own story. 
Josh Gad is a former Broadway star who is no stranger to voice acting, playing the role of Olaf the Snowman in Disney's Frozen franchise. 
7.) Harvey Guillén - Shitstain
Harvey Gullién plays Shitstain, a Chihuahua who also ends up taking part in the gang's hilarious adventures. 
Harvey Guillén's other credits include FX's What We Do In the Shadows, Puss In Boot: The Last Wish, and DC's Blue Beetle.
8.) Rob Riggle - Rolf
Rolf (played by Rob Riggle) is an intimidating German Shepard who spends his day working as a member of the local K-9 unit. 
Riggle is best known for his work in 21 Jump Street, The Hangover, and as the host of the extreme mini-golf reality show Holey Moley. 
9.) Brett Gelman - Willy
Brett Gelman stars as Willy, an enterprising animal control officer who goes head-to-head with Reggie and Bug's crew. 
Gelman plays Murray Bauman on the hit Netflix series Stranger Things, and his other credits include Fleabag, The Other Guys, and Jobs. 
10.) Jamie Demetriou - Chester
Chester is a British Bulldog played by Jamie Demetriou. Reggie and friends come across Chester as they are on a booze-fueled bender in the city streets. 
Demetrious can also be seen in Greta Gerwig's Barbie movie and Cruella starring Emma Stone.
11.) Sofía Vergara - Dolores the Couch
Sofía Vergara voices Dolores the Couch, a torn-up street couch that Jamie Foxx's Bug has taken a liking to. 
Vergara has worked in Hollywood for over twenty years after a successful modeling career. Her past credits include Modern Family, Jon Favreau's Chef, and The Smurfs.
12.) Greta Lee - Bella
Greta Lee plays Bella, the Toy Pomeranian who has replaced Maggie in her owner's eyes. 
Lee has appeared in critically-acclaimed hits such as Spider-Man: Across the Spider-Verse and Past Lives. 
13.) Jack De Sanz - Munchkin
Despite a cute name like Munchkin (played by Jack De Sanz) is a big bad Rottweiler rounding out the Strays cast. 
Strays is Jack De Sanz's first major Hollywood credit. 
14.) Phil Morris - Bubsy
Pil Morris takes on the role of Bubsy, another intimidating sharp-toothed stray that intimidates Reggie in his wayward journey in the streets. 
Morris is best known for appearing in several episodes of the hit Seinfeld TV series, as well as Disney's animated Atlantis films.  
15.) Jimmy Tatro - Finn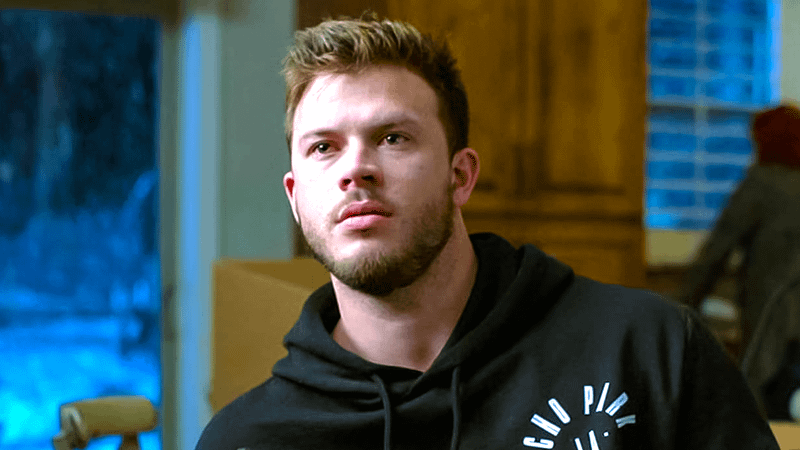 Jimmy Taro brings his signature baritone to Strays as Finn, a Rottweiler Reggie and crew meet on the streets. 
Tatro's past work includes Netflix's American Vandal, 22 Jump Street, and Grown Ups 2. 
16.) Dennis Quaid - Himself
Acting legend Dennis Quaid cameos in Strays as himself, seen bird-watching as an eagle scoops up Bug carrying Reggie in tow as well. 
Quaid appeared in films such as The Day After Tomorrow, Innerspace, and A Dogs Purpose. 
---
Strays is set to hit theaters on Friday, August 18.