Spider-Man: No Way Home is now officially playing in theaters, coming in as the Marvel Cinematic Universe's final movie of 2021 and the third team-up effort between Marvel and Sony Pictures on a Spidey solo flick. Coming as a culmination of not only Tom Holland's MCU Spidey story but also for Tobey Maguire and Andrew Garfield's adventures, this threequel is already making tidal waves across the fandom.
No Way Home took some major chances by including characters from Maguire and Garfield's solo films, which were previously thought of as being in a separate universe from the events in the MCU. Now, thanks to a monumental Doctor Strange spell gone horribly wrong, those universes have a connection with villains like Alfred Molina's Doc Ock and Jamie Foxx's Electro entering the fray for a second run of villainy.
As was somewhat expected, the MCU's solo Spider-Man threequel paid tribute in many ways to everything that came before it by being a celebration of Sony's web-slinger films of the 21st century. As it turns out, No Way Home took more than just inspiration from Maguire and Garfield's movies when bringing a couple of key moments to the big screen.
Recycled Footage in Spider-Man: No Way Home
Warning - the rest of this article contains spoilers for Spider-Man: No Way Home.
Marvel Studios and Sony Pictures used recycled footage from 2007's Spider-Man 3 and 2012's The Amazing Spider-Man in the final battle of 2021's Spider-Man: No Way Home.
One of these moments came when Tobey Maguire's Spider-Man cured Thomas Haden Church's Flint Marko/Sandman at the top of the Statue of Liberty.
The footage of Church came from the moment when he disintegrated after falling into a puddle of water in the sewers in Spider-Man 3, although this time the footage was reworked to show him reforming his human body.
Rhys Ifans' Dr. Curt Connors was subject to this same treatment as Tom Holland's Spider-Man administered the newly-made cure.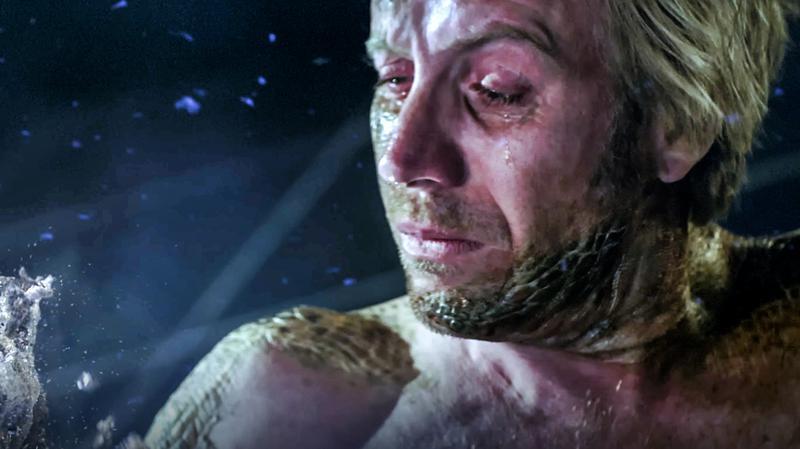 The recycled footage shows the Lizard losing his scales, tail, and right arm just as he did in the final battle of his first Spider-Man movie.
The scene used in No Way Home appears to have been from a deleted take or alternate angle from this shot from The Amazing Spider-Man:
Integrating Spider-Man's Cinematic History
Throughout Spider-Man: No Way Home's promotional tour, Alfred Molina, Jamie Foxx, and Willem Dafoe led the charge in terms of promoting the team of villains that were set to return from other movies. Rhys Ifans only spoke once on his appearance, not revealing anything while doing so, while Church remained largely invisible during interviews and promo material for the movie.
Both of their characters then came as completely computer-generated entities throughout their time in No Way Home, although Ifans and Church still returned to provide the necessary voices for the Lizard and Sandman. It's still a mystery why this decision was made regarding their villains, but they both still made their presence felt alongside Doc-Ock, the Green Goblin, and Electro.
Considering how No Way Home's core plot utilized seven characters that were in past Spider-Man movies, including Maguire and Garfield themselves as their respective Spider-Men, the movie only used about ten seconds of footage in total. This is particularly impressive given the scale of what Marvel and Sony brought in this movie, and it gave Ifans and Church a chance to make their presence felt in multiple ways during their MCU debuts.
Spider-Man: No Way Home is now playing in theaters worldwide.