December 2021 has finally arrived, which means fans are gearing up in a big way for the long-awaited release of Spider-Man: No Way Home in just a couple of weeks. With five Multiversal villains confirmed to play a role and the chances increasing that Tobey Maguire and Andrew Garfield will return as Spider-Man, anticipation for this threequel's release is sky-high.
Now that No Way Home is so close, Marvel and Sony are ramping up their efforts on the movie's largely sporadic promotional tour. From offering a few seconds of new footage through various TV spots to making sure fans have the opportunity to get their tickets for opening night, this MCU outing will be the talk of the town for the foreseeable future.
Over the last few weeks, Marvel and Sony finally delivered multiple official posters for the Spider-Man epic, mostly featuring the web-slinger alongside the Sorcerer Supreme along with teases for the film's villains. Now, it's three of No Way Home's villains that are taking the spotlight in the latest round of promo material.
New No Way Home Villain Posters
@OneTakeNews shared three new international posters for Spider-Man: No Way Home featuring a trio of Multiversal villains from Tom Holland's third solo movie.
Jame Foxx's Electro shines in all his glory with lightning surrounding him as he faces the web-slinger. The poster also clearly features the new Stark-made arc reactor that likely makes him even more powerful than he was in The Amazing Spider-Man 2.
Willem Dafoe's Green Goblin is the center of another poster as he glides in front of Spidey, complete with a glowing Pumpkin Bomb in his right hand. Dafoe will make his second run as the iconic Spider-Man villain after his appearance in 2002's Spider-Man.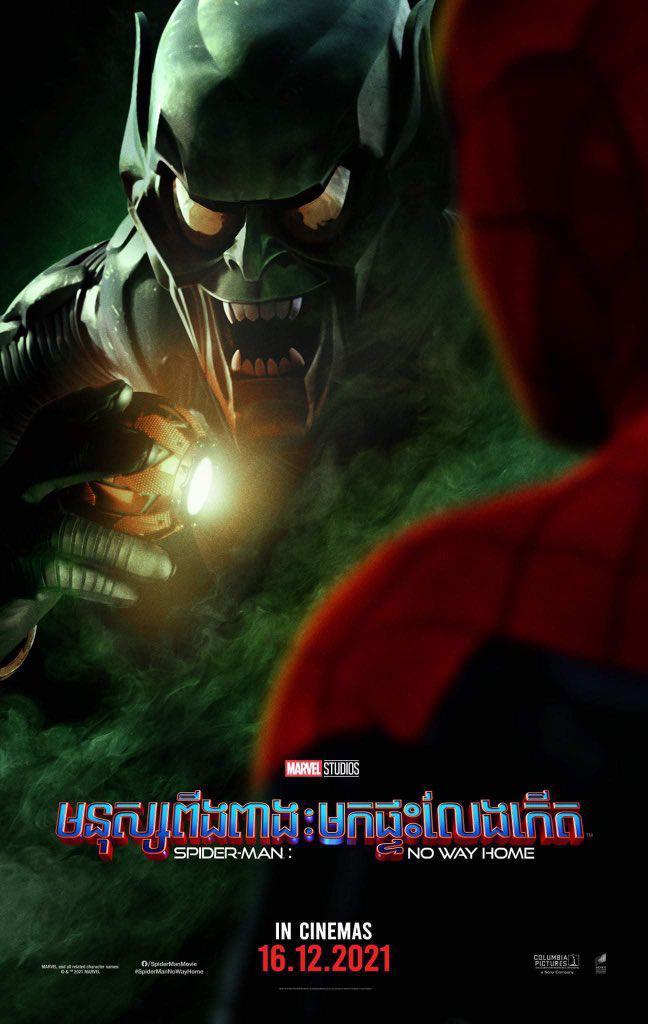 Alfred Molina's Doctor Otto Octavius stands in a red glow in front of Spider-Man. The claws on the end of one of his arms are completely extended as he looks at Peter Parker through his glass in his return from Spider-Man 2.
Maguire and Garfield's Villains Shine in Posters
Spider-Man: No Way Home's line-up of villains is largely what's helped push the movie's hype to levels that fans haven't seen since 2019's Avengers: Endgame. Featuring one villain from each of Maguire and Garfield's five solo movies from the 21st century, Tom Holland's hero will have his hands more than full while he tries to deal with his identity crisis from Spider-Man: Far From Home.
Jamie Foxx's Electro and Alfred Molina's Doc Ock were two of the earliest additions to No Way Home's cast, immediately sending fans into a frenzy over what the threequel could be in its final state. Now that they're only two players in the movie's Fearsome Five, as much of a force as they will be, the MCU's first Spider-Man trilogy is set to end with a bang.
Over the remaining days before the movie debuts, fans will be on the lookout for more posters and material such as these, hopefully, none that give away any of the movie's secrets. Along with the upcoming press screenings and world premiere, these posters will only add to what will almost certainly be the biggest movie of 2021.
Spider-Man: No Way Home will premiere in theaters on December 17, 2021.