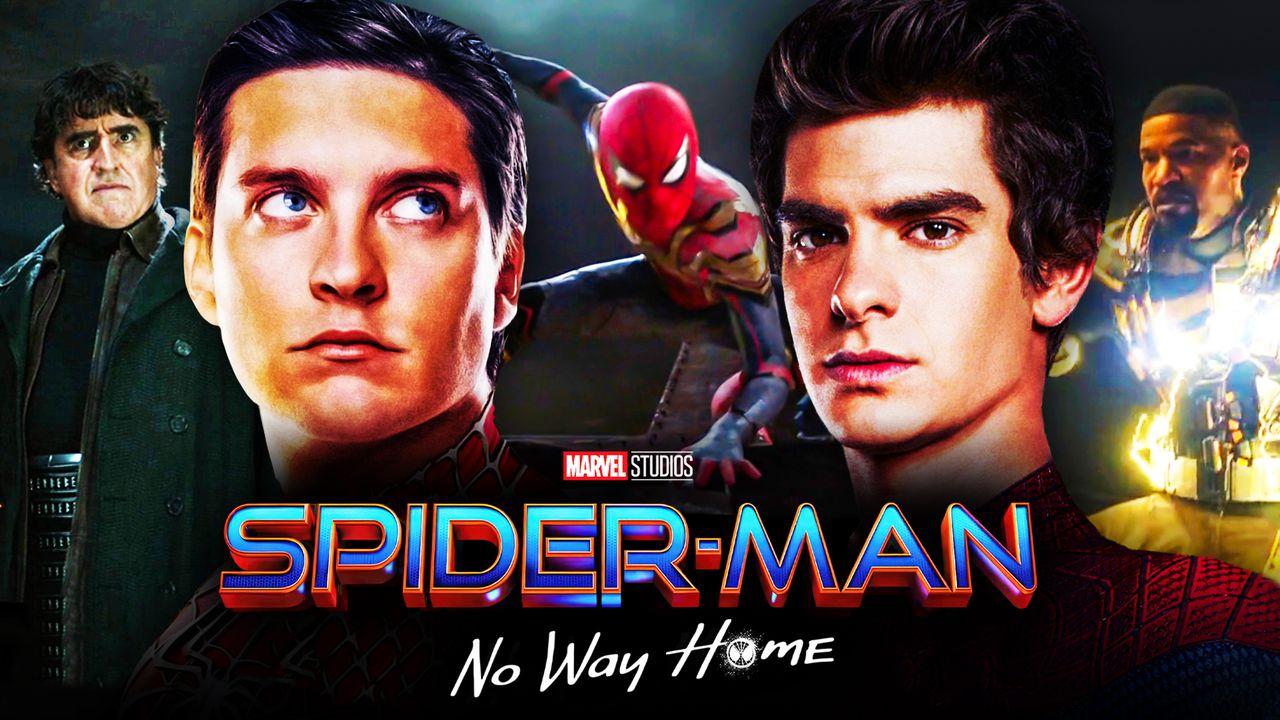 Marvel Studios is looking to end 2021 with a bang as the team behind the MCU works with Sony Pictures towards the release of December's Spider-Man: No Way Home. With only three weeks until Tom Holland's third Spidey solo outing adds to the growing Phase 4 narrative, the movie's promotional tour is finally kicking into high gear to build fan anticipation even further.
After two full trailers detailed the movie's two unique storylines coming to life, Marvel and Sony are starting to share more clips and images through TV spots that are showcasing more of No Way Home's important moments. From teasing fresh looks at villains like the Lizard to offering hints toward appearances for other stars like Tobey Maguire's Spider-Man, the hype is slowly building as the threequel inches closer to its debut.
Shortly before the new film's internet-breaking second trailer, Marvel and Sony officially announced that tickets for Spider-Man: No Way Home would be available for purchase on November 29. On top of that news, fans now know exactly when on November 29 they can expect those tickets to go on sale.
What Time Will Spider-Man: No Way Home Tickets Be Available?
AMC Theatres' Twitter page announced that tickets for Spider-Man: No Way Home will be available to purchase starting at 12:01 am EST on Monday, November 29:
"Our Spidey-Sense is tingling...Spider-Man: No Way Home tickets will be going on sale on Spider-Monday, November 29th at 12:01am EST! Set your reminder to get tickets at AMC Theaters now!
The official Spider-Man Twitter account later clarified that while tickets will go on sale as early as 12:01am ET in certain markets, this time will "vary theater-to-theater."
"[The time] varies theater-to-theater but some tickets will go on sale as early as 12:01am ET tonight! if you don't see your theater then, keep checking!"
Spider-Man at the Stroke of Midnight
Spider-Man: No Way Home is expected to challenge to be at least the biggest movie of the year, which means November 29 will be a key day in tracking its potential at the box office. Now that fans know to set their alarms for midnight that day or the appropriate moment in their respective time zones, the countdown to the full No Way Home experience officially takes another step forward.
With just under three weeks between tickets going on sale and the movie releasing, movie theaters likely have their hands full in anticipation of the MCU's biggest event since Avengers: Endgame. 
While ticket sales are one thing, fans will remain vigilant in regard to the movie's story itself, particularly keeping away from any potential spoilers that may come to light in such a short time. It's clear that No Way Home will make one of the MCU's biggest entries to date, and that will only be compounded by the surprises that come upon its debut.
Spider-Man: No Way Home will swing into theaters on December 17, 2021. Tickets will officially go on sale at 12:01 EST on November 29, 2021.
---
Release Date
December 17, 2021
Platform
Theaters
Richard Nebens joined The Direct in March 2020, now serving as the site's Senior Writer and also working as an assistant editor and content creator. He started his journalism career as a hobby in 2019 and is passionate about sharing news and stories from the entertainment industry, especially comic book movies, comedy, and sci-fi. Richard looks to expand his knowledge about movies and TV every day, and he is eager to stay locked into the latest releases and breaking news at every opportunity.