Weeks away from Spider-Man: No Way Home's December 17 debut, marketing has finally picked up for this highly-anticipated film starring Tom Holland and Benedict Cumberbatch.
While No Way Home's second trailer highlighted the film's roster of villains and revealed a few key plot details, like everything in this threequel's marketing campaign thus far, it raised more questions than answers.
One of the more unexpected mysteries that came from the trailer relates to the Statue of Liberty as the location for No Way Home's climactic battle. Not only is this where Strange witnesses the manifestation of the multiverse, but it also looks shockingly different than it has previously within the MCU.
While this detail left fans scratching their heads, there may be an answer and it happens to relate to Fox's X-Men and that franchise's original film from 2000.
Spider-Man's Captain America-Inspired Statue of Liberty
In the second trailer for Spider-Man: No Way Home, Holland's Spidey is seen swinging past layers of scaffolding surrounding Lady Liberty, who now wields a Captain America shield.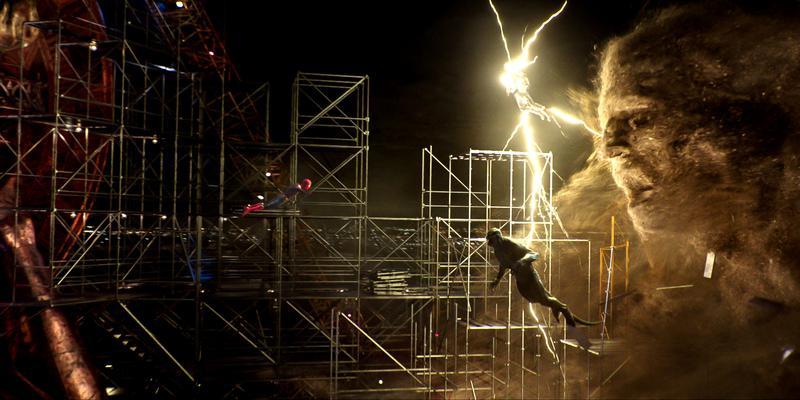 Also, the New York landmark has seemingly been restored from its oxidized green to its original copper color.
This reveal actually supports a leaked photo from The New Way Home set which showed a Queens bus stop with a poster of Lady Liberty holding the classic Captain America shield. The poster read, "Meet NYC's Newest (and tallest) Avenger," along with a social media hashtag of #MyLibertyAvenger.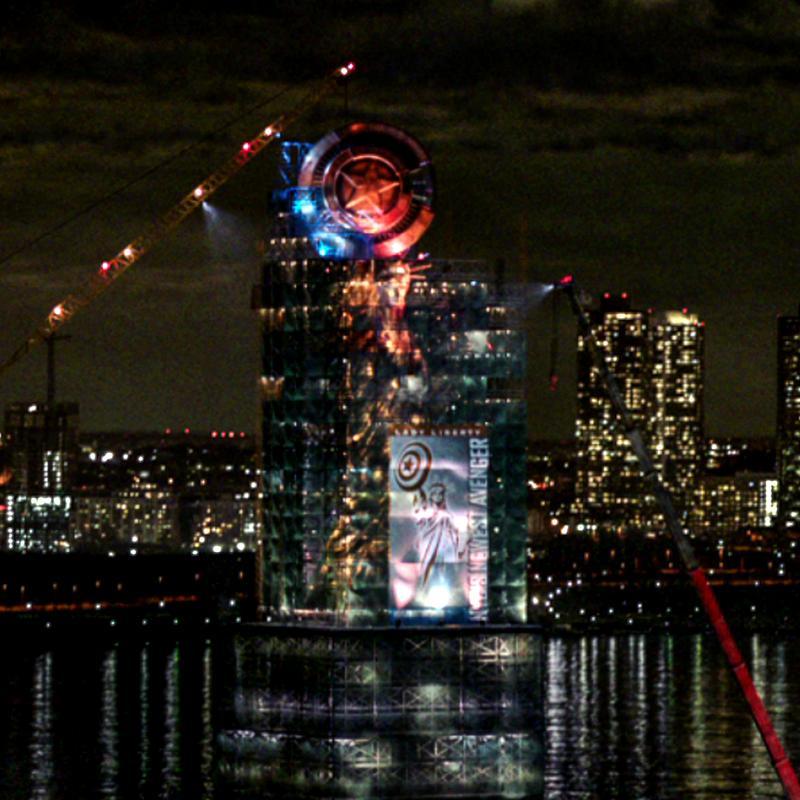 The trailer's stinger then showed Benedict Cumberbatch's Doctor Strange, standing atop the statue's torch as the sky over New York lights up with streaks of purple saying, "They're starting to come through, and I can't stop them."
Clearly, that refurbished Statue of Liberty is integral to this film, but it's not the first time a Marvel movie has utilized this landmark in a key scene.
The X-Men's Statue of Liberty
In 2000's X-Men starring Hugh Jackman, Patrick Stewart, and Ian McKellen, Lady Liberty was also utilized for the film's final battle. 
In that Fox film, McKellen's Magneto attempts to use the character Rogue and a machine he's hidden inside of the Statue of Liberty's torch to mutate the leaders of the world who have gathered for a summit on Ellis Island. 
Jackman's Wolverine, along with Jean Grey, Cyclops, and Storm, manage to save Rogue and defeat Magneto before the villain wipes out New York City. 
Now, since the Statue of Liberty is an iconic New York City landmark, its usage in both No Way Home and X-Men could be a coincidence, especially since X-Men isn't an MCU film. Still, there are several factors that may suggest otherwise. 
The X-Men & The MCU
When Disney acquired Fox back in 2019, Marvel fans knew that X-Men joining the MCU wasn't a question of if but when.
Even though the X-Men 97 animated series for Disney+ has been announced, Marvel fans are still questioning whether the studio will reboot or integrate the pre-existing films, even though, technically, an X-Men/MCU crossover has already happened.
Earlier this year, Evan Peters' Quicksilver from X-Men: Days of Future Past and X-Men: Apocalypse appeared in WandaVision on Disney+. Even though Peters' character proved to be only an actor under Agatha Harkness' control and not a multiversal variant, the decision to utilize the former X-Men actor still seemed to be an intentional choice. 
This was followed by a focus on the city of Madripoor - a key city in the X-Men comics - in The Falcon and the Winter Soldier Disney+ series, as well as buzz surrounding Wanda's involvement in Doctor Strange in the Multiverse of Madness. 
In fact, there have been rumors suggesting that Wanda will battle "someone from the Fox-Verse" in the Doctor Strange sequel, which happens to be the film that will follow Spider-Man: No Way Home and the MCU's deep dive into the multiverse. 
Is the Statue of Liberty a Multiversal Choice?
While it's possible that Doctor Strange 2 will involve X-Men characters, it's ironic that No Way Home and its Multiverse-centric plot share a similar location as the original X-Men movie.
Also, it doesn't seem likely that Marvel Studios would change such a recognizable, historical landmark if there wasn't a greater purpose. Could it be to distinguish the various versions of New York City throughout the multiple universes?
The 2000 X-Men film still has a number of connections to No Way Home apart from Lady Liberty. For instance, in X-Men, Wolverine and the team actually use the George Washington Bridge as the starting point for their attack; and yes, that's the same bridge where Doc Ock confronts Spidey that has been so heavily featured in No Way Home's marketing so far. 
The last bit of coincidence? The original X-Men movie was actually Marvel Studios President Kevin Feige's first Marvel movie and the start of his career. Wouldn't it be poetic if he could unite the two universes where it all began?
However, No Way Home already has a stacked cast, and even more so if Tobey Maguire and Andrew Garfield do appear. Bringing in the Fox-Verse alongside Sony's for one multiversal swoop may be too much for Spider-Man's home studio and detract from the film's current stars. 
Still, the parallels between X-Men and No Way Home remain, and if one of the X-Men is set to appear in Doctor Strange 2, it makes sense for Marvel to lay that groundwork and more in this upcoming film. 
Spider-Man: No Way Home swings into theaters on December 17, 2021.