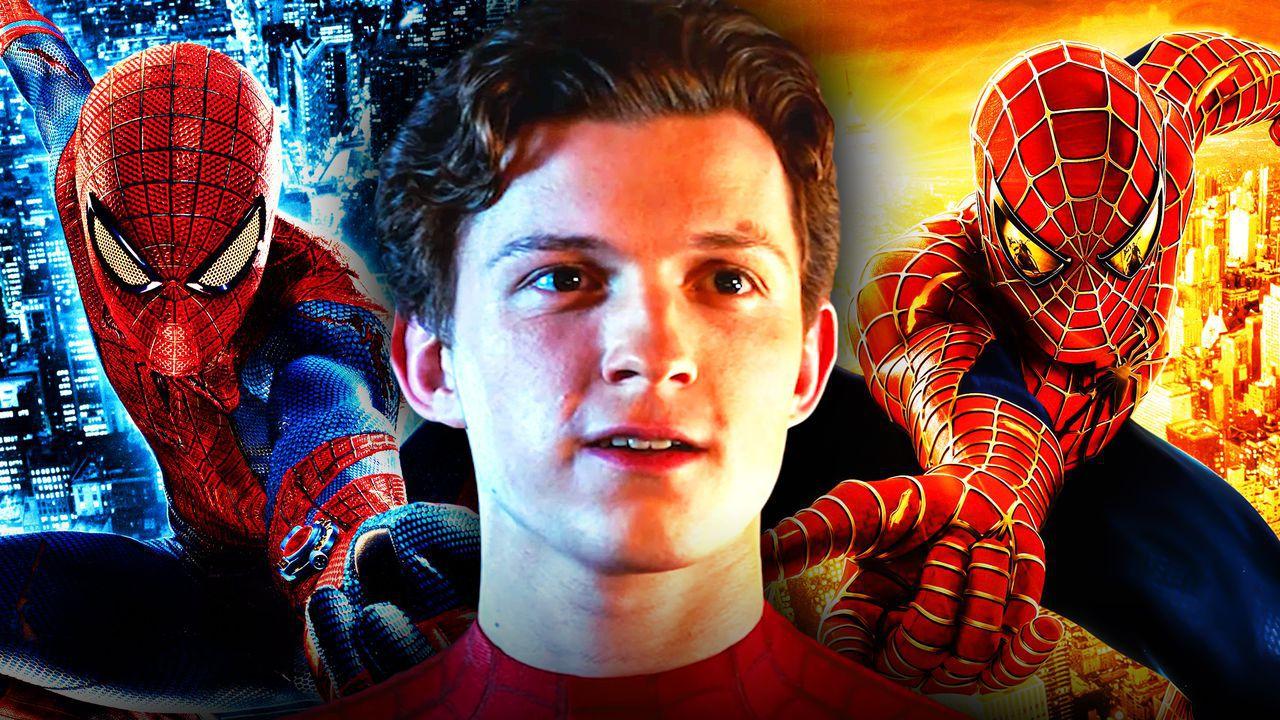 Anticipation for the upcoming Spider-Man threequel is at an all-time high, with Spider-Man: No Way Home poised to be one of Peter Parker's largest solo outings thus far.
Bringing together supreme sorcerers, multiversal menaces, and otherworldly allies, Tom Holland's third solo Spidey flick is packing a lot into its rumored two-and-a-half-hour runtime. That doesn't even cover returning characters from Homecoming and Far From Home who need some spotlight too, including Zendaya's MJ.
With plenty of surprises ahead, Sony Pictures is remaining relatively hush about the film's contents, besides the odd tweet here and there. One known quantity is Alfred Molina's Doc-Ock, who recently received a brand-new still showing off his robotic arms in action.
With Spider-Man: No Way Home seemingly set to be the biggest in the Webslinger's franchise, the film's director reinforced those sentiments.
No Way Home Will Be 'Spider-Man: Endgame'
In an interview with Empire, director Jon Watts commented on the ambition going into Spider-Man: No Way Home, calling it "Spider-Man: Endgame:"
"We're definitely trying to be ambitious...It's 'Spider-Man: Endgame'"
The lofty claim comes from No Way Home's inclusion of past Spider-Man foes, one of which being Alfred Molina's Doc-Ock.
Spider-Man: No Way Home debuts in theaters on December 17, 2021.
Spider-Man's Version of Avengers: Endgame
Given the size, scale, and scope of Spider-Man: No Way Home, a comparison to the biggest MCU film to date is an apt description. Avengers: Endgame was an incredibly ambitious project, needing to tie together so many characters and tee up several storylines in a satisfying manner. 
No Way Home seems to have a similarly difficult task, especially when considering that the film is being treated as the final installment in the Homecoming trilogy. Where Avengers: Endgame was a celebration of the MCU, Spider-Man: No Way Home is a celebration of not just the MCU's Spider-Man but the history that has come before as well.
Jon Watts could also, of course, simply be teasing the large amount of crossover that No Way Home will be facilitating. Fans already concretely know that Doc-Ock and Green Goblin will rear their villainous heads in addition to other foes teased in several bits of promo material.
On top of this, there is the prospect of an Eddie Brock appearance as teased by Venom: Let There Be Carnage's post-credits scene and the long-rumored returns of Andrew Garfield and Tobey Maguire as their respective wallcrawlers.
Judging from all of that, there's no wonder that Avengers: Endgame is being used as the descriptor for Spider-Man: No Way Home. If anything, though, Watts' comparison should communicate that the third MCU Spidey flick will be a satisfying celebration of Spider-Man as a character, an ideology, and an icon.
Tom Holland's Endgame-level solo adventure will arrive when Spider-Man: No Way Home slings into theaters on December 17, 2021.