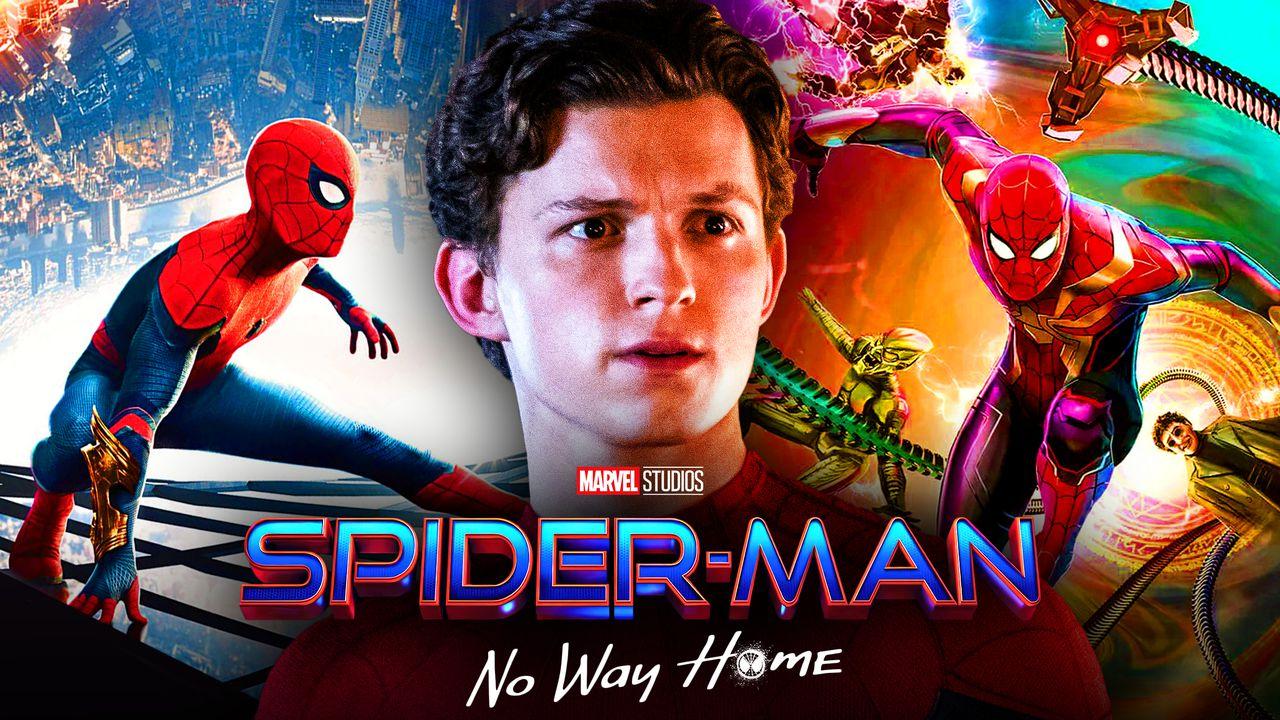 Spider-Man: No Way Home is being described as the conclusion of Tom Holland's MCU trilogy as the young web-crawler, but reports suggest that there will be more after the Multiverse adventure. The upcoming threequel is directed by Spider-Man: Homecoming and Far From Home director Jon Watts, and it stars franchise mainstays Zendaya, Jacob Batalon, Marisa Tomei, Jon Favreau, and returning characters from past Spider-Man movies like Alfred Molina, Jamie Foxx, and Willem Dafoe. 
Many would agree that No Way Home's stellar cast managed to boost the anticipation for the movie, but it's also worth noting that the plethora of rumors and leaks also helped in maintaining the hype. After its highly-talked about world premiere, the overwhelmingly positive reaction from critics likely cemented the fact that the movie is a must-see. 
Even though the film is set to be released in most territories this December, there are still countries that are not fortunate to witness Peter's next adventure until 2022. The long wait could mean that the anticipation would die down as the weeks go by, meaning that the next thing that those fans could look forward to is the film's Blu-ray release. 
It was previously reported that No Way Home's Blu-ray release window would be around April 2022. Now, the official covers of the film's home release have emerged online. 
Spider-Man: No Way Home Blu-ray Covers Unveiled 
Listings from Zavvi UK and Amazon UK officially unveiled the steelbook covers of Spider-Man: No Way Home, showcasing a fresh look at Tom Holland's Marvel hero. 
Spider-Man takes the fight to the villains in this newly-revealed Blu-ray cover of the MCU threequel: 
The MCU's web-crawler enters the Multiverse in No Way Home's second official steelbook cover: 
A Web-Slinging Celebration 
The latest steelbook covers provide a captivating look at Spider-Man's game-changing adventure, while also serving as a reminder that No Way Home is a celebration of the web-crawler's movie slate. 
Many would agree that the Blu-ray cover designs are a stark improvement over the film's posters. It's worth noting that some of No Way Home's promotional posters were scrutinized by fans during marketing, but it appears that Sony redeemed themselves through these impressive pieces. 
It is unknown if more alternate steelbook covers will be unveiled in the future, but it looks like the two images above are the initial designs of No Way Home's Blu-ray release. It's possible that other artwork that lean towards spoiler territory could be unveiled in the coming months, giving fans more options. 
Given that the covers are not spoiler-heavy, it's safe to assume that Sony and Marvel Studios are dedicated to preserving the film's biggest moments up until its home release. In a way, this is understandable since it will not ruin the surprise for those fans who chooses to wait to watch the film in the comfort of their homes.
Spider-Man: No Way Home is set to premiere in theaters on December 17, 2021.
---