Spider-Man: No Way Home became the biggest hit movie in years upon its debut at the end of 2021, sitting at nearly $2 billion at the global box office following its run in theaters worldwide. Thanks to the inclusion of Andrew Garfield and Tobey Maguire's Spider-Men alongside Tom Holland's MCU web-slinger, the Multiversal Spidey threequel brought some of the MCU's most game-changing moments ever.
As No Way Home picked up Garfield and Maguire's stories directly after their last solo movies in 2007 and 2014, respectively, fan cries ramped up immediately for both actors to get the opportunity for a full return in new movies. Online campaigns went viral for both Spider-Man 4 and The Amazing Spider-Man 3 to be made, although Holland is currently the only Spider-Man actor with plans now set in stone.
For Maguire's movies specifically, those cries were compounded by the fact that Sam Raimi, the original trilogy's director, is now heading his own MCU outing with Doctor Strange in the Multiverse of Madness. Raimi has even commented on the possibility himself, with his most recent quotes making Spider-Man 4 more of a possibility now than ever before.
Sam Raimi on a Potential Spider-Man 4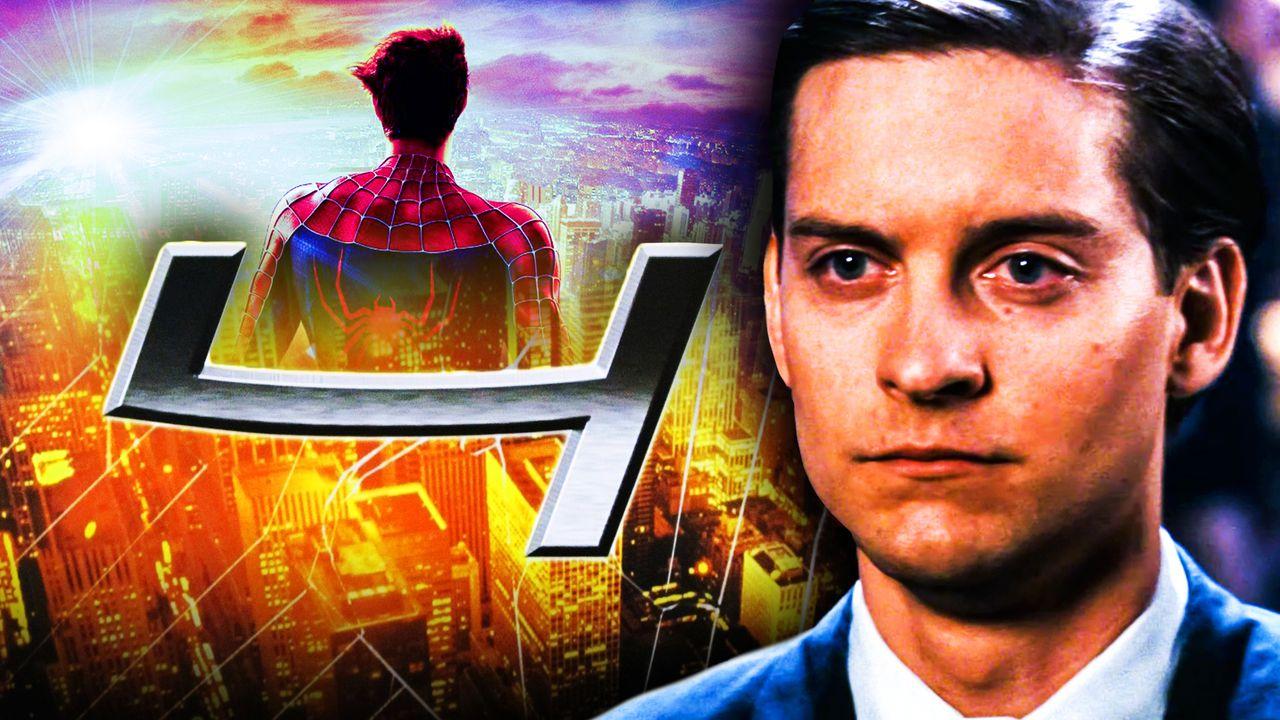 In an interview with MoviePilot, Doctor Strange in the Multiverse of Madness director Sam Raimi addressed the possibility of making Spider-Man 4 with Tobey Maguire.
Initially not believing it to be possible, Raimi admitted that he's now "completely open" to the idea thanks to the inclusion of the Multiverse:
"I didn't think it was possible but after jumping back in with the Multiverse, I realized that anything is possible now so I'm completely open to it."
Raimi also opened up about what led to Spider-Man 4's original demise and the eventual reboot with The Amazing Spider-Man films, teasing that he wanted to "make the best Spider-Man of all:"
"Oh yeah, we had a script years ago and we were actively working in pre-production… it became a thing where there was a deadline and I didn't want to make something that was less than great. I thought I had compromised a bit on Spider-Man 3 and I wanted to really pay the audience back on Spider-Man 4 and make the best Spider-Man of all. And I couldn't get the script together in that amount of time. So I told Sony, "I think it's best if you go ahead with your planned alternate Spider-Man storyline, because I don't want to let the audience down."
Will Spider-Man 4 Become Real?
Sam Raimi's last time directing a superhero movie was 15 years ago with Tobey Maguire's Spider-Man 3, which was a largely negative experience for him due to interference by Sony with the inclusion of Venom. While that story seemed to meet a definitive end once Andrew Garfield's story took over, the introduction of the Multiverse in the MCU changes Maguire and Raimi's prospects drastically. 
Getting the two former Spider-Men back into play for No Way Home was a massive accomplishment in and of itself, bringing three generations of stories together into one epic saga. Now that Sony and Marvel made this happen, and with such incredible success at that, there seem to be no major obstacles standing in the way of a potential fourth Spider-Man film for Raimi and crew.
While there are no indications pointing toward this movie actually going into development, Raimi's enthusiasm for the project speaks volumes about it potentially becoming a reality. Having also spoken positively about his experience with the Doctor Strange sequel, fans will keep a close eye on whether Maguire and Raimi get the chance to bring back his original friendly neighborhood Spider-Man.
Spider-Man: No Way Home is now available on digital media and Blu-ray. Raimi's next movie, Doctor Strange in the Multiverse of Madness, will debut in theaters on May 6.