She-Hulk from her own self-titled MCU Disney+ series was rendered in the form of a new Minifgure from LEGO.
She-Hulk: Attorney at Law followed 30-something lawyer Jen Walters as she tried to balance her social life alongside her ability to become nearly seven feet tall and green.
The series injected some irreverent, fourth-wall-breaking fun into the MCU, so it's a tad surprising that LEGO, a company known for its sense of irreverent fun, has not capitalized on She-Hulk until now.
MCU She-Hulk Joins LEGO Lineup
The latest wave of blind-bagged, Marvel-themed LEGO Minifigures was recently unveiled, and it features a colorful variety of characters from Marvel Studios' series and specials on Disney+.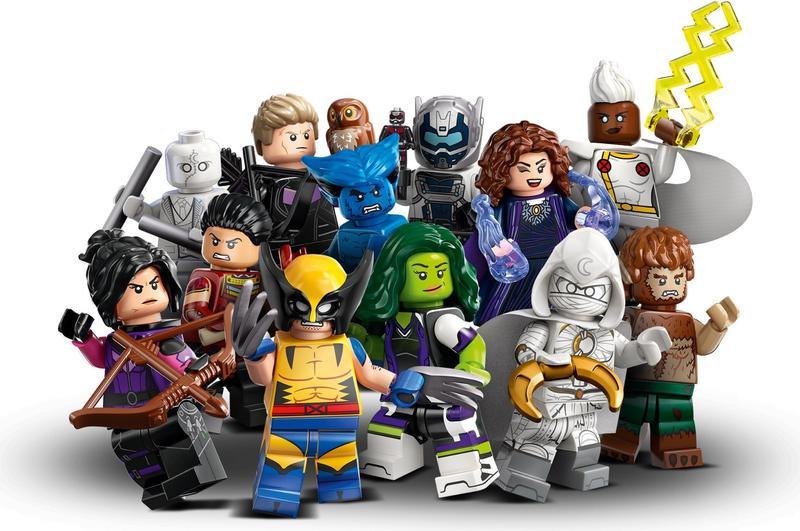 Among the assortment is none other than Jennifer Walters aka She-Hulk. This is the first time LEGO has made a Minifigure in the character's likeness from the MCU's She-Hulk Attorney at Law. In 2017, a She-Hulk Minifigure based on the Marvel Comics version of the character was released. 
The figure comes decked out in Jen's Luke Jacobson-designed super suit that debuted late in the series.
When compared to the live-action CGI model of Jen, her LEGO counterpart appears to hit all the marks with regard to costume detailing:
And on the topic of detailing, the printing on the Minifigure's torso, arms, and legs is much more intricate than the 2017 comic-based version. The facial expression is largely the same, however.
On marketing materials, the Minifigure can be seen in a different pose and holding a cell phone with a call from Wong and Emil Blonsky's legal file:
Where Will Jennifer Walters Show Up Next?
There has been no official announcement on a Season 2 for She-Hulk: Attorney at Law. And with the ongoing writers' and actors' strikes, it could be quite a long time before another season is confirmed, assuming there will be one.
The show itself has its fans, and make no mistake, there are a great many viewers who loved She-Hulk. The show repeatedly fell victim to review bombing throughout its nine-episode run when angry audience members, or in some cases, people who didn't even watch the show, left scathing feedback for the series on reviewing platforms like Rotten Tomatoes.
However, it seems probable that Marvel Studios President Kevin Feige and the team at Marvel Studios will elect to greenlight another season of She-Hulk. The show boasted some comedic segments, and a few action-packed battles and even imparted some insight into the challenges women face in the professional world. It also accomplished all of this while never taking itself too seriously.
So with series lead Tatiana Maslany game to play the character again, despite being in the dark about Marvel's next moves, it would seem that the MCU will bring Jen back at some point, hopefully, sooner rather than later.
She could fight beside her cousin Bruce Banner in Avengers: The Kang Dynasty or perhaps even crop up in Captain America: Brave New World, given that film's dealings with Hulk-related matters.
All nine episodes of Marvel Studios' She-Hulk: Attorney at Law are streaming exclusively on Disney+.