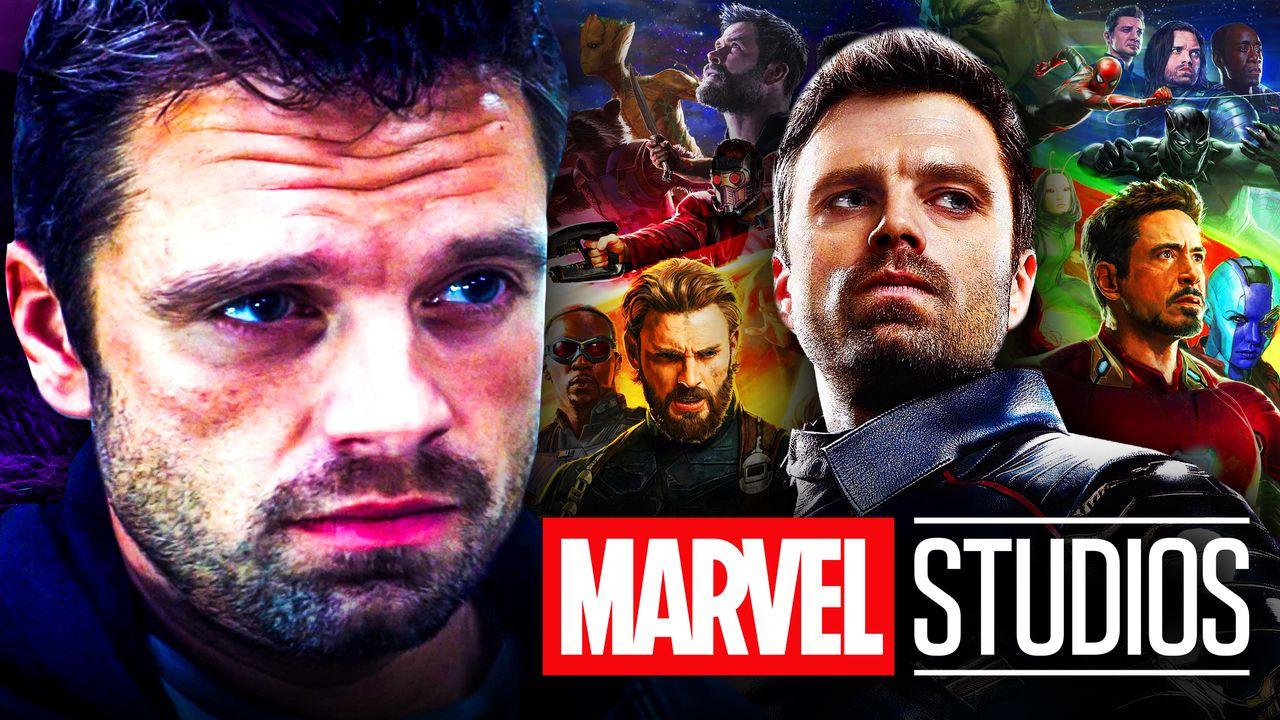 Amongst everything the MCU has planned for Phase 4 and beyond, the Captain America franchise is looking to continue its time as one of the longest-running individual stories under Marvel's banner. Immediately following the efforts of The Falcon and the Winter Soldier on Disney+ with Anthony Mackie and Sebastian Stan as the two leading men, news broke about Captain America 4 already being in the works for a future release.
Stan specifically got his most in-depth story as James Buchanan "Bucky" Barnes in The Falcon and the Winter Soldier's six-episode run, which was his first headlining effort after a decade of supporting roles in the MCU. Fans got to see Bucky take on more responsibility after being freed from the Winter Soldier programming, and now his future looks as bright as ever following his fight against Karli Morgenthau and the Flag-Smashers. 
Although Captain America 4 is currently in the early stages of development, there are no signs pointing to when or how Sebastian Stan's Bucky Barnes will make his return in future MCU projects. Stan recently shared his own thoughts on the matter, although it appears that he's as much in the dark as everybody watching his adventures.
Bucky's Next Appearance After Falcon & Winter Soldier?
The Falcon and the Winter Soldier star Sebastian Stan spoke with Screen Rant about where he wants to see Bucky Barnes' story go in the future.
While he isn't sure what exactly "the next best thing" is for the former US Army soldier or where his individual story is going, Stan appreciates seeing Bucky "get to a good place" after his arc in his Disney+ show.
Stan gave the following response when specifically asked where he'd like Bucky's MCU story to go next:
"I'm not the one to be able to tell you what the next best thing for (Bucky) is. I haven't quite figured it out yet. I feel that it was nice to get him to a good place, and having kind of, sort of come back around to accepting himself and his past, and find his own place in the world now, and his own sense of family and values. So, we'll see what's gonna top that off. I don't know."
No Telling Where Bucky's Next Story Lies
Only behind WandaVision's Paul Bettany and Samuel L. Jackson's Nick Fury, Sebastian Stan boasts one of the longest tenures of any MCU actor, having first started playing Bucky Barnes in 2011's Captain America: The First Avenger. Now having supporting roles in four other movies under his belt along with the 2021 Disney+ series alongside Anthony Mackie, Stan's complicated hero has seen quite the intricate journey throughout the past decade.
By the end of The Falcon and the Winter Soldier, Bucky was in a better place emotionally than he'd been since before he joined the Army with his mind now completely his own and the Winter Soldier persona being gone. The big difference now is that there are no confirmed future appearances for the character, despite him being alive and stronger than ever in the MCU.
With 2023 and beyond largely open in terms of Marvel Studios' release schedule, there is certainly an opportunity for Bucky to return and fight more battles down the road.
All six episodes of The Falcon and the Winter Soldier are available to stream on Disney+.