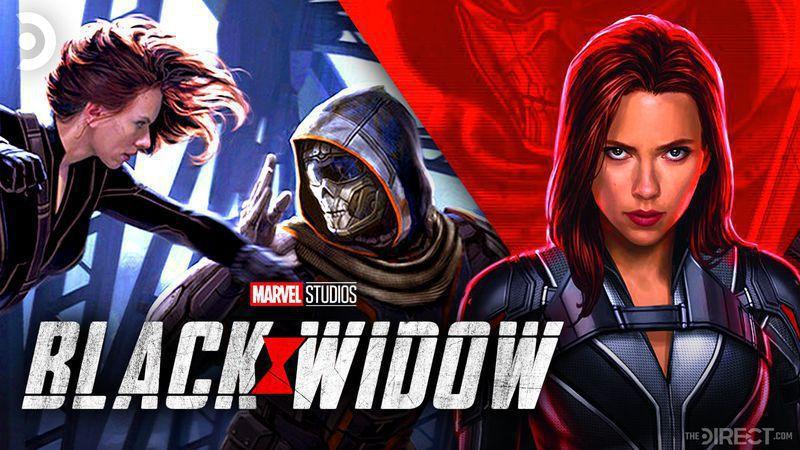 As all fans should be aware of by now, there hasn't been much movement in the movie world over the past couple of months. Most theaters are still closed across the globe, and production is at a complete standstill for almost every exciting project coming to the big screen. Because of this, cinema fans will take whatever they can get to keep them excited for the most anticipated films of 2020 and beyond. Luckily, many of Marvel Studios' conceptual artists and designers have taken to social media to share their work with fans that brought audiences' favorite characters to life, as well as some artwork for characters that fans have still yet to see. 
NEWS 
On May 19, Marvel Studios Director of Visual Development Andy Park shared several different images of work he's done for the MCU, including a familiar piece of concept art for the upcoming Black Widow film - this time in full resolution - where Park revealed in the below picture's caption that he got to design both [characters'] costumes/looks for the film and showcase them in this specific keyframe! 
Park initially shared this image on Instagram in July 2019 after it was unveiled at San Diego Comic Con 2019, saying this piece was the "first reveal of the keyframe illustration" for the Black Widow film. Here, Park posted a full-resolution version of the image, giving fans a much clearer look at what the designer intends Taskmaster to look like, as well as showcasing his ability to stay composed while sparring with one of the best hand-to-hand combatants the MCU has to offer. The enhanced image also offers a better idea of what Black Widow will bring to the table in her titular film, strapped from head-to-toe with different weaponry, promising fans a variety of action in the MCU's first film of Phase 4. 
Black Widow was originally slated to be released earlier this month, but will now hit theaters November 6 (except for audiences in the U.K., who may get to see it a week or two earlier). With numerous potential leaks and updated interviews with the cast popping up left and right, combined with the fact that Marvel is still planning on releasing the exclusive Funko Marvel Collector Corps Box for the film (despite it potentially containing spoilers for the film), Marvel Studios is pulling out all the stops to ensure no one forgets about the upcoming Phase 4 kickoff.