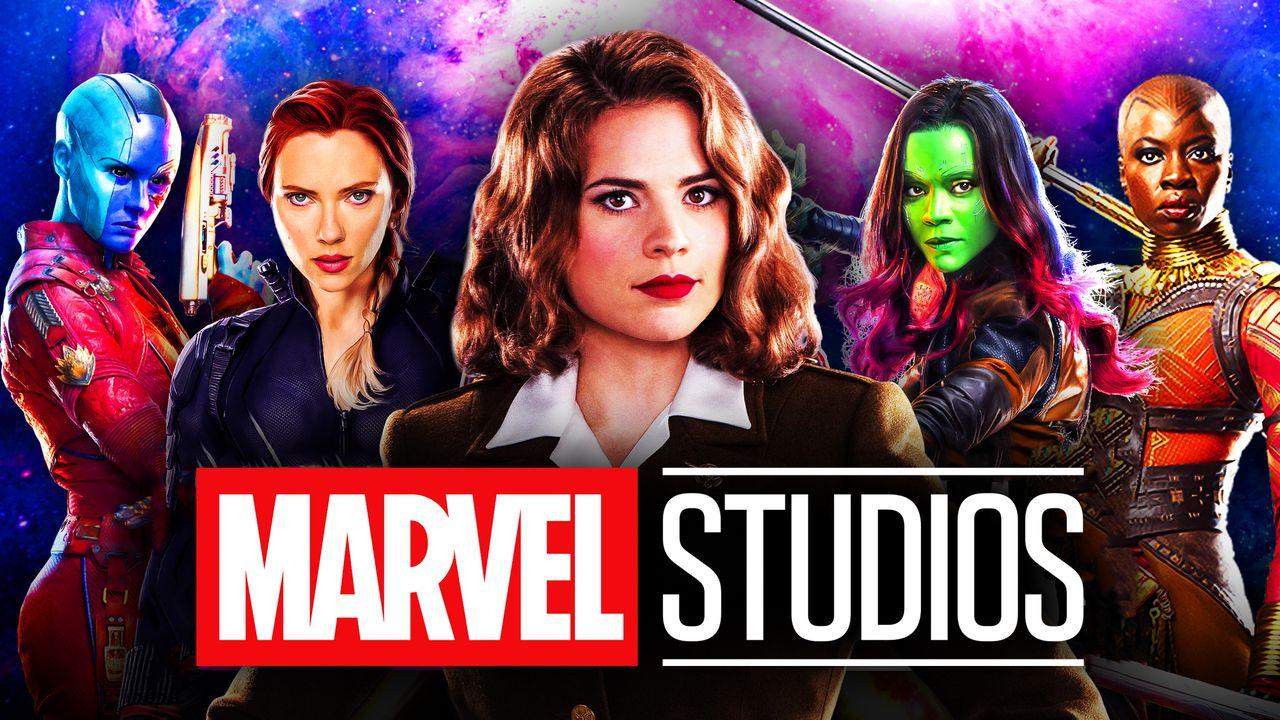 After three successful live-action series on Disney+, Marvel Studios is venturing into new territory yet again with its new series What If...?
Not only is What If...? Marvel Studios' first animated series, but its very premise flips the MCU on its head by changing key details of stories fans know to see how they play out.
One of those alternate storylines involves Peggy Carter taking the super-soldier serum instead of Steve Rogers becoming Captain Carter instead of Captain America. In fact, Marvel has confirmed that this Peggy Carter will serve as a driving force and a character the series will revisit in its future seasons. 
Hayley Atwell, who has played Peggy Carter since 2011's Captain America: The First Avenger, returned to voice her character for What If...?; and on the brink of the series premiere, she had a few thoughts to share. 
HAYLEY ATWELL PRAISES WHAT IF...? FOR FEMALE REPRESENTATION
On her Instagram, Hayley Atwell shared a What If...? poster of Peggy Carter as Captain Carter, saying this version of Peg is "raising the standards for female representation in this genre..." 
"Here she is… Our Peg in a greater position of visibility and power; raising the standards for female representation in this genre… I love my Marvel family and their expansive vision... See Peggy Carter and Steve Rogers in a whole new way this Wednesday when the first episode of Marvel Studios' What If starts streaming on Disney Plus."
Up until What If...?, Peggy Carter had been an agent for the Strategic Scientific Reserve, a founder of S.H.I.E.L.D., and the aunt of Sharon Carter.
In addition to making various cameos throughout the MCU, Atwell also played Peggy in both Agents of S.H.I.E.L.D. and the Agent Carter television series. 
The last fans saw of her in the MCU was in Avengers: Endgame when Steve Rogers traveled back in time to finally have that dance he promised her in Captain America: The First Avenger. 
SHE COULD DO THIS ALL DAY
Hayley Atwell, and her character of Peggy Carter, have already enjoyed a long tenure within the MCU.
Therefore, it's only fitting that she, an original MCU character who's known for intelligence and integrity, would be the one to wield the shield this time around.
Atwell's words on "female representation" in the superhero book genre and Marvel's "expansive vision" support what fans have been seeing from the studio in recent years.
Evangeline Lilly's of The Wasp broke new ground when her character was included in the title of 2018's Ant-Man and the Wasp. In 2019, Brie Larson's Captain Marvel was the first solo film focused on a female character, which was then followed by Scarlet Johansson's Black Widow earlier this summer. 
That trend continues as the studio is currently working on female-driven Disney+ series like Ms. Marvel and She-Hulk. However, Atwell's Captain Carter as a female keystone character playing an integral role in a new series is significant. 
Still, apart from Peggy taking Steve Rogers' place in the Super Soldier program, very little is known about her character's overall storyline in the series.
Fortunately, fans won't have to wait long to find out as her origin story is confirmed as the focus for What If...?'s debut episode. 
What If...? will premiere on Disney+ on August 11, 2021.