Marvel Studios' Moon Knight is just around the corner. After the long three-month wait since the last MCU affair, fans are getting ready to dive into the deep end of Marc Spector's broken psyche; one that believes he's been gifted with superpowers thanks to the Egyptian God of the Moon. Oscar Isaac plays the titular character(s), opposite of Ethan Hawke's villainous Arthur Harrow.
There are many unique elements the upcoming series will bring to the table, but one of those will be how international the entire story is. No longer is the action set in New York City, like a lot of Marvel's tales—in fact, the show won't step foot in the United States at all. Instead, Moon Knight's story will take audiences to places like London and Egypt; locales that aren't the normal center of attention in the MCU.
But why did Marvel Studios make this change for the character? After all, in the comics, aside from his origin story in Egypt, the Fist of Khonshu generally operates in New York City, alongside the dozens of other superheroes that protect the same slice of America. Well, the answer is pretty much what one may assume: Manhattan is just too damn crowded.
Marvel Studios Avoiding NYC Overkill
During the official virtual press conference for Marvel Studios' Moon Knight, star Oscar Isaac was asked how he came up with the accents for both Steven Grant and Marc Spector. In turn, he also revealed why the series takes place abroad.
The first point the actor noted was how the show "was set in London," a change that apparently Marvel Studios made because "[they] just have too many characters in New York:"
"I don't know… well, it was set in London and when I asked why, it was like, 'We just have too many characters in New York…' So, it seems like, let's just change it up… I mean, I love English humor, like The Office and Stath Lets Flats… There's just so much of that humor that I find so funny, and I thought, 'There's an opportunity here to maybe make something… what if we make him English?' I was like, 'What if Peter Sellers was approached for with a Marvel project? What would he do?' So I started thinking about that, and that led me to Karl Pilkington from An Idiot Abroad. And not so much for the accent, but just for his sense of humor where he doesn't know that he's being funny."
To date, Marvel Studios has released 12 films or Disney+ shows that have major plot points related to New York City, including The Incredible Hulk, Captain America: The First Avenger, Iron Man 2, Avengers, Avengers: Age of Ultron, Doctor Strange, Homecoming, Avengers: Infinity War, Avengers: Endgame, The Falcon and the Winter Soldier, Hawkeye, and Spider-Man: No Way Home.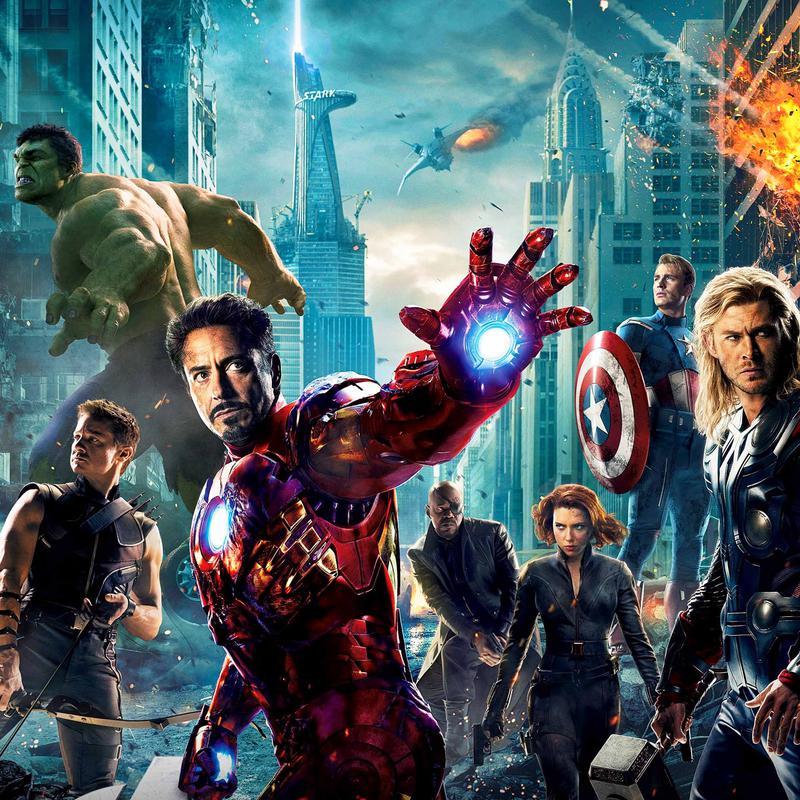 Isaac additionally mentioned how he thought about "the Jewish community in London" in preparing for his role  but that it wasn't all about the accent. He also paid attention to his character's "timidness and also wanted to connect with people, but not quite knowing how:"
And then I thought about the Jewish community in London and where a lot of that community is from and Enfield is an area. And I started listening to accents that are kind of North East London and I just committed to that and found this guy. It wasn't just about accent, it was also about his timidness and also wanting to connect with people, but not quite knowing how... Russell Kane was another, he was a comedian I listened to as well."
The Many NYC Heroes in the MCU
It's no wonder the producers behind Moon Knight felt it was best to tell this new story away from all of that. Not only does it switch everything up, but it allows Marc Spector and Steven Grant's tormented story to stand on its own and carve out a unique corner in the MCU.
Of course maybe Marc will move to New York City as he did in the comics after the series ends. This will set him up for an inevitable crossover at some point down the line, and with so many characters there, paths are bound to cross eventually. Or, maybe he'll stay in London and team up with Kit Harrington's Dane Whitman and Mahershala Ali's Blade—only time will tell.
Moon Knight hits Disney+ on March 30.