The plan for the MCU's upcoming Multiversal War was removed from a new project from Phase 5.
The Multiversal War was first name-dropped in the MCU in Episode 6 of Loki Season 1 when Jonathan Majors' He Who Remains told Loki and Sylvie that he ended said war as he implemented the TVA.
The concept was teased again upon Majors' return as Kang the Conqueror in Ant-Man and The Wasp: Quantumania as he looked to escape the Quantum Realm, although it's been on the back burner since then.
Multiversal War Taken Out of Phase 5 Entry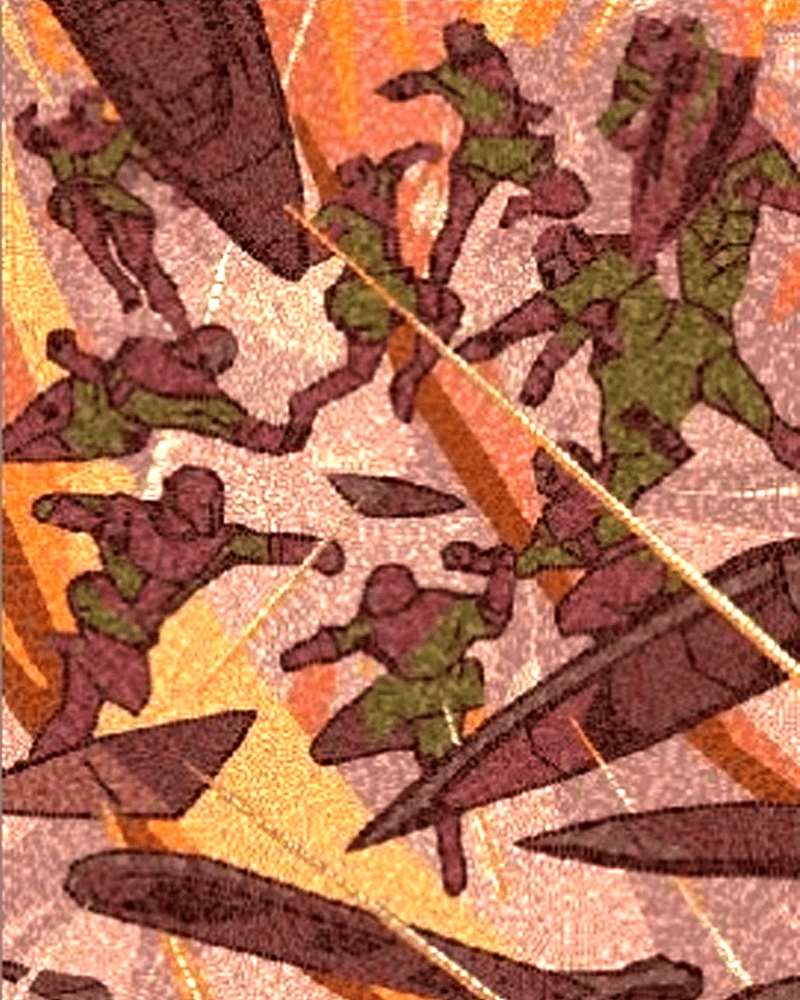 Den of Geek spoke with Loki executive producer Kevin Wright about Season 2, learning that there were early plans for a "full-on Multiversal War" to take place this season.
Initially, Season 2 of Loki was meant to be released before Ant-Man and The Wasp: Quantumania, which would have changed both projects drastically by switching the order of the MCU timeline.
But according to Wright, going fully into a war like that "felt completely wrong," noting that this particular storyline didn't feel earned now as they removed it from Loki Season 2:
"In one version, we go full-on Multiversal War, but even as we were saying that, it felt completely wrong, jumping to something we haven't earned yet."
Thus far, Loki has been one of the MCU's Phase 5 projects that is most deeply connected to the Multiverse, although the Multiverse Saga will continue to develop on that front in the coming years.
When Will the Multiversal War Be Shown?
It's become clear that Loki is one of the most important pieces in terms of storytelling for the Multiverse Saga as a whole, although the Multiversal War is sure to be teased elsewhere too.
One project with reported ties to this new saga is Deadpool 3, which is confirmed to open the doors to alternate realities behind Ryan Reynolds' Merc With a Mouth and Hugh Jackman's Wolverine.
There is also the chance that Fantastic Four dives into this concept as well. And of course, it will all culminate in the next two Avengers titles (The Kang Dynasty and Avengers: Secret Wars) as they shatter the walls between worlds.
But with plenty more Multiversal excitement to come in this season of Loki, only time will tell where this war stands and when it will truly be unleashed.
New episodes of Loki Season 2 premiere on Thursday nights at 6 p.m. PST On Disney+.
---
Richard Nebens joined The Direct in March 2020, now serving as the site's Senior Writer and also working as an assistant editor and content creator. He started his journalism career as a hobby in 2019 and is passionate about sharing news and stories from the entertainment industry, especially comic book movies, comedy, and sci-fi. Richard looks to expand his knowledge about movies and TV every day, and he is eager to stay locked into the latest releases and breaking news at every opportunity.