Marvel Studios is deep into preparation for multiple MCU entries coming in 2022 and 2023 for Phase 4, one of the most notable being Secret Invasion. Although plenty of new characters and storylines will be explored in this miniseries, the focus will be on classic heroes and villains from the Infinity Saga. Photos and videos have already teased Samuel L. Jackson and Ben Mendelsohn's impact, with much more to come in the near future.
Recently, a leaked image confirmed that Don Cheadle's Rhodey aka War Machine is set to return in some form for Secret Invasion, giving the actor his ninth credited appearance since debuting in 2010's Iron Man 2. He was last seen advising Sam Wilson during a quick cameo in The Falcon and the Winter Soldier; and while he may have earned an Emmy nomination for that show, his Phase 4 journey is still largely unknown.
The leak teased that Rhodey will be in London welcoming the new President of the United States for an emergency summit to deal with "unprecedented tensions" between the world's leaders post-Avengers: Endgame. The same leak even teased that the MCU will have a new man leading the United States of America during this crisis.
New US President in MCU Secret Invasion Show
As discovered by ComicBook, Instagram user @the_insta_phils shared new behind-the-scenes images from the set of Marvel Studios' Secret Invasion. Included is a picture of a local London newspaper called "The National Reporter" with an image of Don Cheadle's Colonel James Rhodes greeting the United States President in London.
The new USA leader is listed as President Ritson, who will be played by Friends actor Dermot Mulroney in the new MCU series.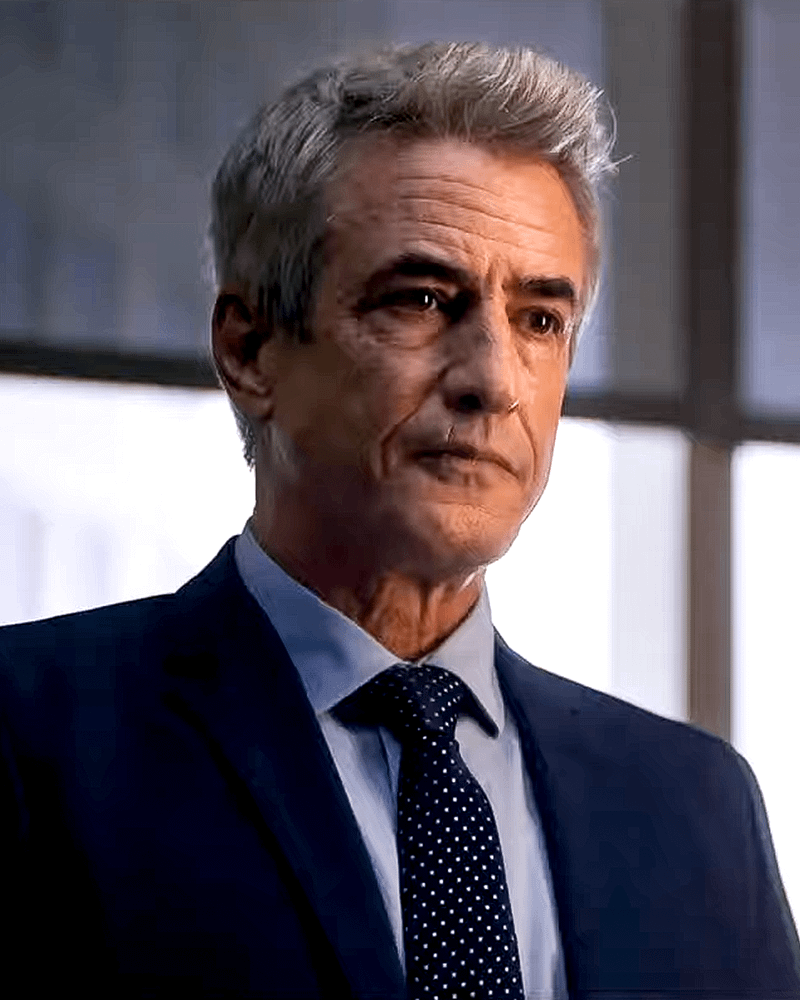 The front page of this paper comes with the following headline:
"President Ritson in London for Emergency Talks"

"Ritson will arrive after the British Prime Minister brokered an emergency summit amid unprecedented tensions."
New US President in Office for the MCU
The MCU hasn't showcased world leaders often through the Infinity Saga and Phase 4, mostly focusing on overarching organizations like SHIELD and the World Security Council. The one US President that has appeared on-screen came with William Sadler's President Matthew Ellis, who played a key supporting role in 2013's Iron Man 3, although Mulroney's President Ritson is firmly in office a decade later.
The big question now is what exactly the US President will be up to overseas, especially with Rhodey making sure he's protected during his endeavors.
It seems likely that Rhodey will find himself in London before President Ritson, and depending on how much screen time he sees, War Machine may be dealing with the international incident ahead of the President's arrival. With the newspaper teasing high tensions between the US and the UK, one international leader could even end up being a Skrull considering how deep the invasion will likely go.
Regardless of the specifics, the Skrull invasion will force the world's top government officials to come together and figure out how to best protect their world. Especially looking at how some of them may already be replaced by extraterrestrial visitors, this summit will be a key turning point in the series' mysterious plot.
Secret Invasion is currently filming and should release on Disney+ sometime in 2023.