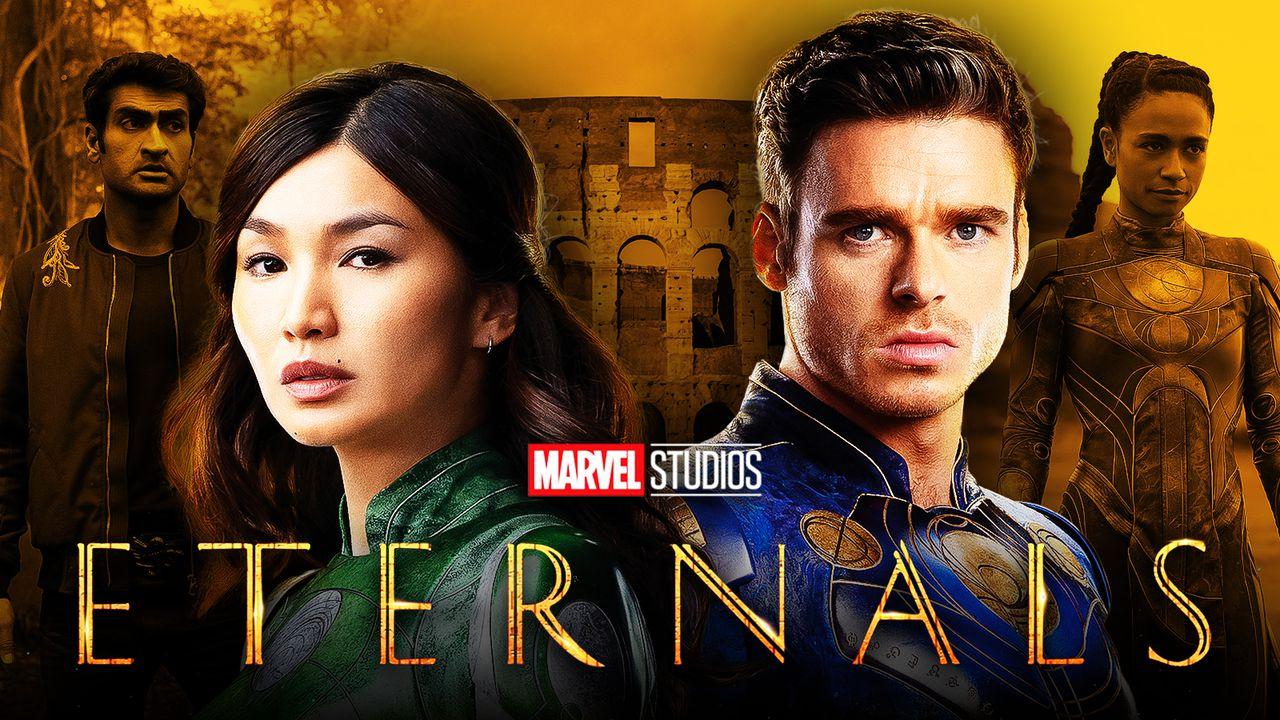 The year 2021 has been a historic one for Marvel Studios.
In addition to launching not one but multiple Disney+ series and its first animated series, Marvel also received its first wins at the Emmys, introduced the MCU's first Asian superhero, and shattered viewership records with the long-awaited Spider-Man: No Way Home trailer. 
That trend will continue with Eternals. Helmed by Academy Award-winning director Chloe Zhao, Marvel's next theatrical film is already making history as the first to feature a whole ensemble of MCU newcomers, as well as an LGBTQIA+ family; and now, its international debut looks to make history as well. 
Marvel's Eternals Slated for Rome Film Festival
For the first time ever, a Marvel Studios movie will close out a film festival prior to its worldwide release. 
According to Variety, Marvel's Eternals is set to close out the Rome Film Festival on Sunday, October 24, 2021, as an event hosted by both the Alice nella Città youth films strand and the Rome Film Festival itself. 
Members of the film's all-star ensemble cast are expected to appear as well; however, there are no details or confirmations on who at this time.
Eternals' film festival appearance will follow its Los Angeles premiere on October 18, 2021. The film is then expected to release in Italy, France, Germany, and Sweden on November 3 of this year before releasing domestically and in the U.K. on November 5, 2021.
Festival-Bound Eternals Positioning for Awards Circuit?
Despite what some members of the entertainment world have claimed about Marvel Studios and its extensive library of films, they continue to dominate the box office while making their presence known in all corners of the industry.
Black Panther was a breakthrough for the studio in that it was nominated for Best Picture at the 2019 Academy Awards; but due to Zhao's status and style, coupled with the Eternals' impressive roster of talent, Marvel's next film could be the one to fully transcend the comic book movie genre and change the industry conversation. 
Marvel Studios President Kevin Feige has only praised Zhao and the film so far, describing it as a "big, sweeping, multimillennial-spanning story" and Zhao's pitch as the best he's ever heard. 
The fact that a Marvel film will conclude at an international film festival supports Feige's claims and means fans, as well as general audiences, are in for something truly different, ambitious, and historic with Eternals. 
Eternals is set to release in theaters on November 5, 2021.
---